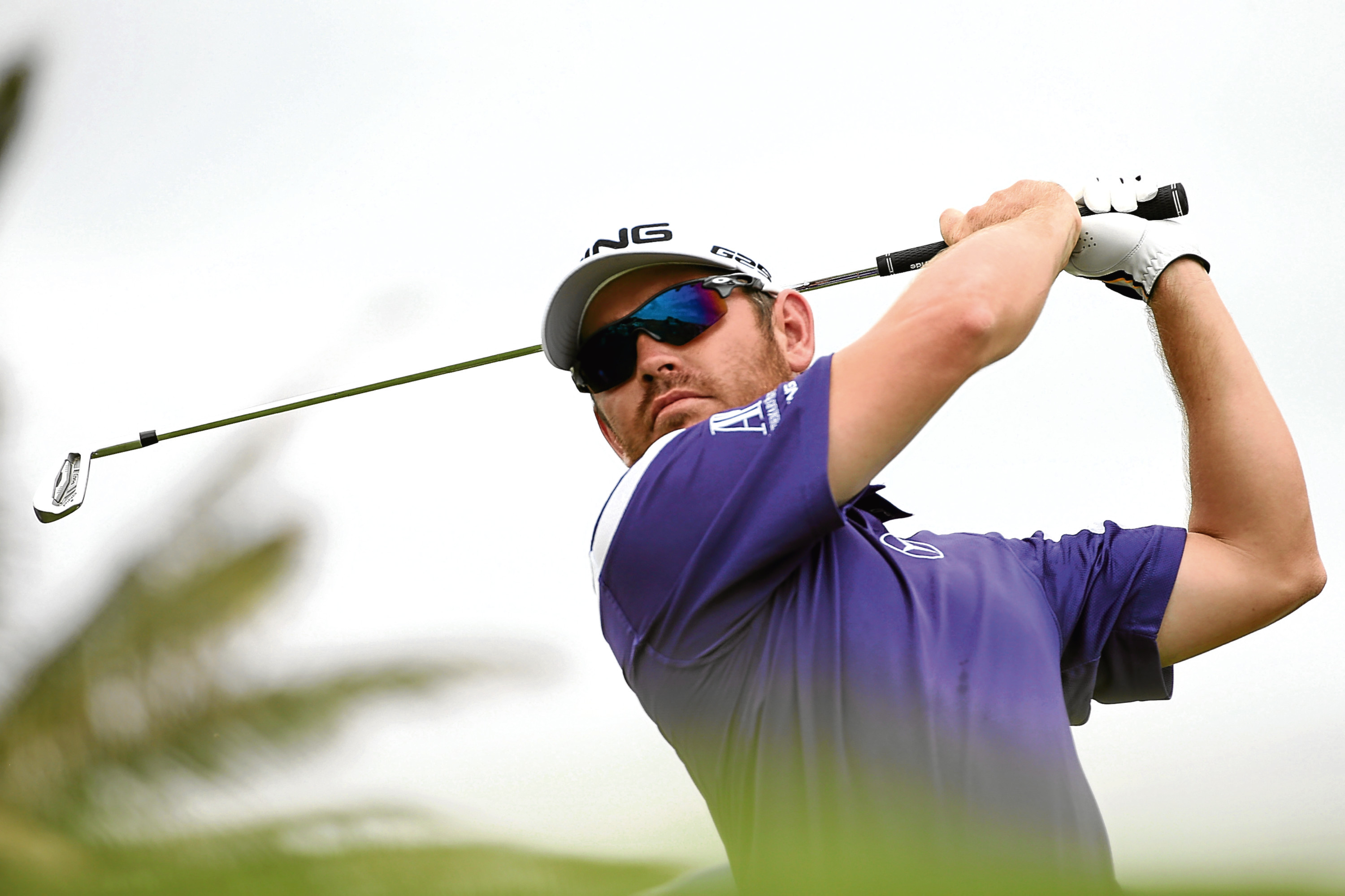 The European Tour have fanfared the future of golf. The World Super 6 Perth fair slips off the tongue and will revolutionise the game, or so the Tour's outstanding media crew are telling us.
Next February the rather mundane Perth International event, which has been chugging along unnoticed as part of the early season European Tour schedule with a prizefund of just over £1 million, will suddenly turn into an ultra-modern hi-tech Futurama of golf.
For 54 holes, it's going to look much the same. But on Sunday it's going to be like we're watching Star Trek.
24 leading players will play six-hole matchplay challenges with a "knockout hole" of Postage Stamp size to break any ties, and then sudden-death nearest the hole. One assumes if that doesn't split them there will be a phaser duel.
Rather than just being Western Australia's annual modest contribution to the world of elite golf, The European Tour and Keith Pelley, their colourful chief executive, believe that some day all the sport will be played this way.
Transparently, this is another stab by golf's bigwigs to create a version of the game for those with the attention span of a goldfish. Golf needs its version of cricket's 20-20 or rugby's 7s Series, an abridged version to make it sexier and above all quicker for the hyperactive post-millenial generation.
It's easy, as I hope I have just demonstrated, to make some fun of this. It's also easy to decry it. Golf's top end, the PGA Tour, makes oodles of cash every year. There's a small event next week, the Ryder Cup, which is so successful that it effectively payrolls the European Tour and the PGA of America.
What needs fixed, say some?
Well, a whole lot, really. Golf's much too slow, much too conservative, much too elitist, and what's happening in the game now is only entrenching it deeper within its own comfortable cul-de-sac.
If the game is to properly thrive beyond corporate and country club America, presently its only area of growth (yes a lucrative one but far too narrow to be healthy) then it's got to diversify at least a little.
I do think golf does have to find its version of 20-20, which would co-exist quite happily alongside the traditional version like cricket's. Only I'm pretty sure the World Super 6 as it stands is not it.
I'm not sure it's even as good as PowerPlay Golf, the last attempt at a golfing 20-20 back in 2008 which pretty much died on the vine.
For a start, the first 54 holes of play would appear to be for nearly nothing. 24 guys qualifying for the final day Super 6 out of a field of 156 is not much at all, and I'd imagine a lot of players won't like the odds.
It's not as if it's going to be a stellar field in Perth anyway. This year's winner Louis Oosthuizen was far and away the top name in the field and the World Ranking rating for the event was just 86 – the Honda Classic on the PGA Tour the same week was 446 by comparison.
I'd imagine the format will create some drama on the last day but the relevance is surely highly dependent on who is playing. A 24 dominated by Australasian Tour players with no profile even on the European Tour isn't going to win over the uncommitted.
But at least they're trying. I like the attitude of the players, who seem to be agreeing "yes, this is not perfect, but it's a work in progress".
I much prefer that attitude to those who stick their heads in the sand and arrogantly declare that golf doesn't need to change.
Webb Simpson: the truth revealed
Last week's US wildcard presser was hilarious. Davis Love III verbally contorted himself to somehow not once mention Bubba Watson's name as he was repeatedly questioned about the double Masters champion's absence from the first three picks.
The inference was that Bubba, a difficult character, was not going to be the fourth pick if they could help it. Then again, he went to the practice at Hazeltine this weekend so maybe it's a smokescreen.
Bubba's unpopularity with his peers explains one of the greatest recent Ryder Cup mysteries, just why Tom Watson took Webb Simpson as a wildcard for Gleneagles. Reputedly it was because Simpson begged him by text, but it's crystal clear why Webb was picked now.
After Medinah, he was the only half-decent player who would agree to be Bubba's partner.
Tiger preparing for retirement?
You can get decent odds on Tiger's comeback stalling and him retiring by the end of 2016. In the meantime, he's a busy bee preparing for life after Tour.
The design portfolio is growing. He's now running three events on the PGA Tour. And last week comes the rumour that he's the front man for a consortium to buy TaylorMade, the most successful golf equipment company there is.
Adidas have been shopping TM and their entire golf portfolio, minus their own brand clothing, for a year.
There's no losers here as I can see. The technician in Tiger will love the research and development aspect.
And we keep his profile in the forefront of the game, where it should be.