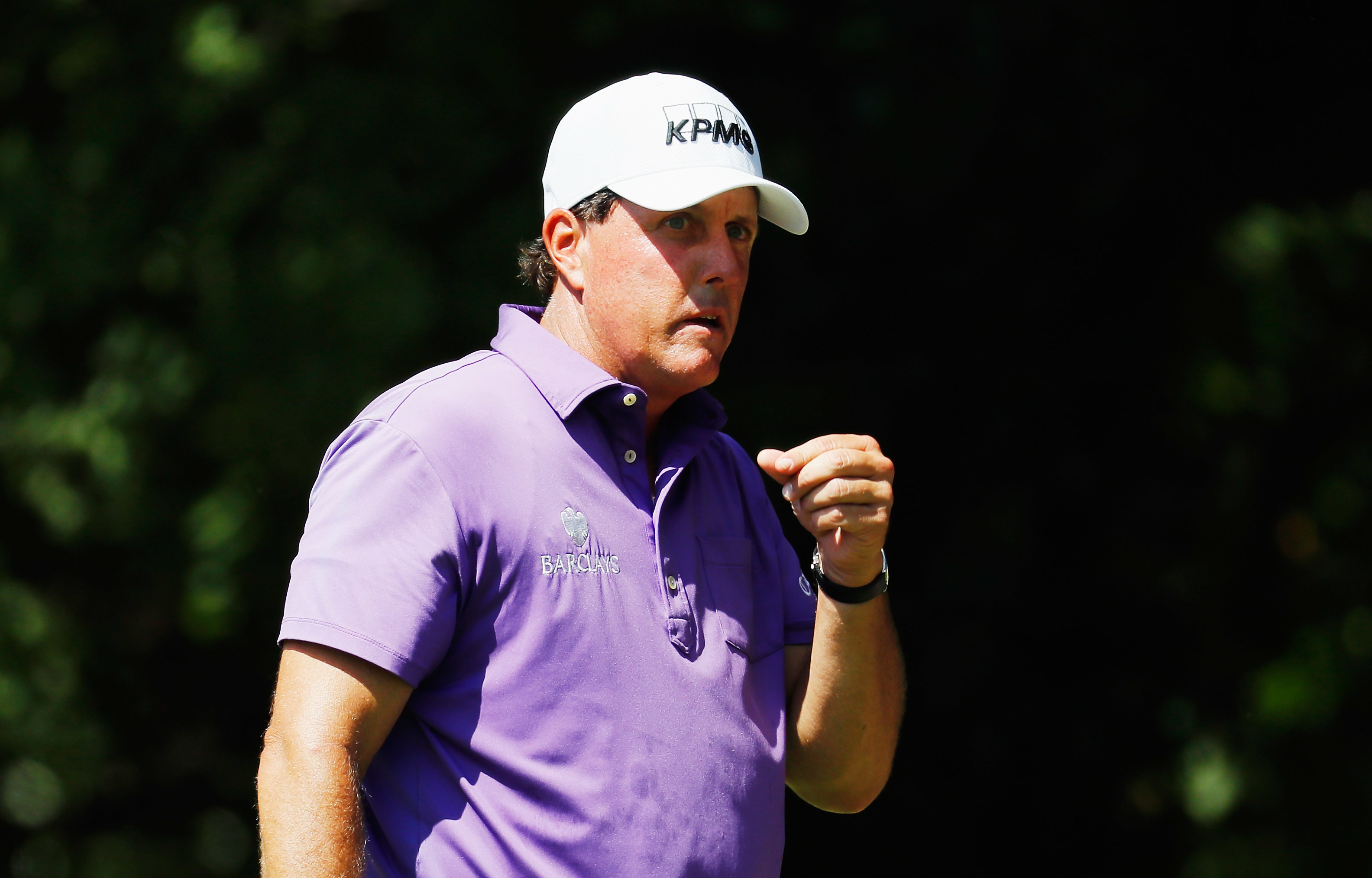 The pressure should all be heaped on Phil Mickelson at next week's Ryder Cup as the man who instigated the USA's concerted attempt to stall Europe's domination, believes Colin Montgomerie.
The captain of Europe in 2010 doesn't blame the US for the overhaul of their Ryder Cup strategy via their "task force", saying that the Americans "had to do something" after the heavy loss at Gleneagles.
But he thinks Mickelson as the ringleader of the group that forced change – starting only a couple of hours after they lost the cup at the infamous losers' press conference when the five-time major champion publicly criticised captain Tom Watson – bears the greatest responsibility at Hazeltine next week.
"Phil has put extra pressure on himself coming into the Ryder Cup by what was said last time," said Monty, who will again be part of the commentary and analysis team with Sky Sports.
"I think Phil would regret what he said publicly. If there is an issue with the captain or whatever the case may be, that should be dealt with or spoken about behind closed doors. But we have to respect the captain, that is No 1.
"I think Tom Watson reacted to it with dignity, was diplomatic and ambassadorial and he handled that by not really saying anything at all. I think most thought it was the wrong place, wrong time for that."
Many in the US think that Mickelson's public mutiny in the wake of defeat was necessary, however, as it set in motion the process by which the "task force" of senior players was established to examine how the US can better approach the Ryder Cup.
Mickelson himself has been a major figure within that system along with Tiger Woods, Davis Love III, Jim Furyk, Steve Stricker and Rickie Fowler, all of whom will have some kind role playing, captaining  or in the team room at Hazeltine.
Monty thinks that Mickelson's leading role in this could leave him vulnerable.
"He is in the team again, he has made it on merit  but with all that's happened he has put himself under pressure to perform and Europe's players will know that," he continued.
"When the draw comes out for Friday, it will be drilled into our guys: right, this guy is under huge pressure here to perform from what he said two years ago.
"If he can handle it, fine. If he can't, well, he will regret what he said even more."
Victory was very important for the US even before they were so thorough in their preparations, added Monty.
"They've lost six of seven, to lose seven of eight would obviously be bad for them and for the next one in France, Europe are bound to be favourites again on home soil," he pointed out. "Eight out of nine begins to look very, very one-sided.
"They are embarrassed at the way they have performed over the last 12 years. It might be better for the Ryder Cup if the US were to win, possibly, it has got to be a contest. But you're asking the wrong guy; I'd like us to win it every time!"
Monty is intrigued by Tiger Woods' non-playing presence this time and what it could do for both teams.
"It seems to mean more to him now," he added. "I think it's good for him to be seen in a supporting role and I hope it gives him incentive to get back on the team proper for France.
"Tiger could have an intimidation factor, maybe for the European rookies. I think it is a wise move of Davis and all credit to Tiger for stepping up to the plate and saying : yes, I am not playing but I will be there, I want to support America.
"And him being on the tee it is different and it will be difficult for our rookies when he is standing there. If I had had someone of that stature for my first game – if Jack Nicklaus had been standing there on the first tee or Arnold Palmer – my God, you would feel it. And I think Tiger will be used as much as possible in that way."
Still, Monty feels Europe's rookies hold the key to the whole event.
"It is going to be loud and aggressive sometimes. It is going to be difficult for them, there is no doubt.
"You never really know what rookies are going to do. But if we can get three and a half points out of those rookies on Sunday then I think we win the Ryder Cup. In 2002 we had four rookies and not one of them lost their singles.
"Let's hope for Darren's sake he has made the right choice and Thomas Pieters brings home one of those points."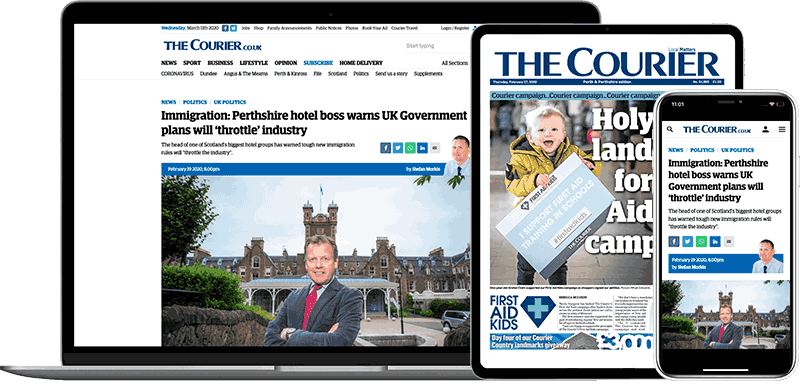 Help support quality local journalism … become a digital subscriber to The Courier
For as little as £5.99 a month you can access all of our content, including Premium articles.
Subscribe