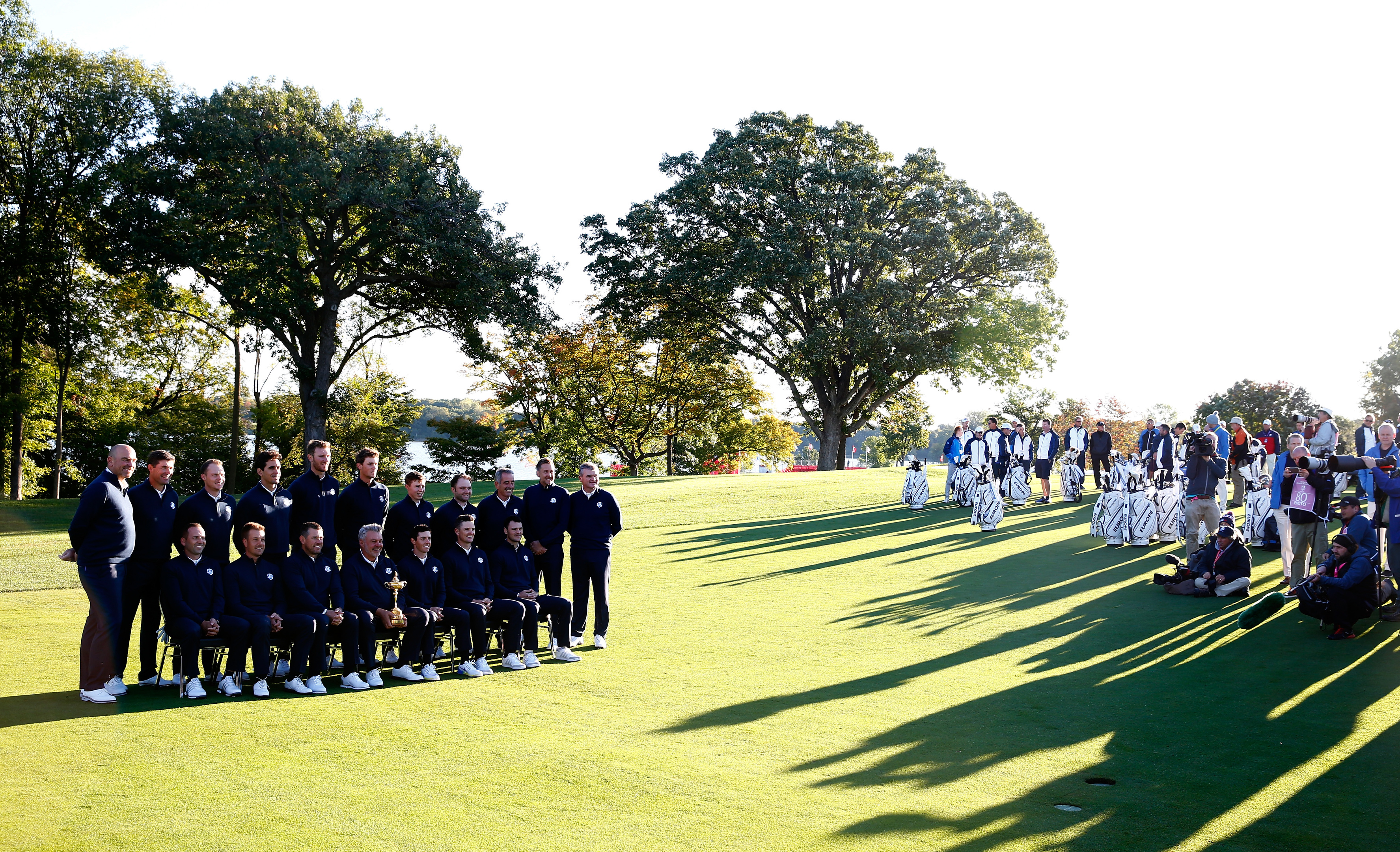 The themes of Ryder Cup team rooms usually remain secret until the cup's won, but most European captains bring their own inspirations.
At Gleneagles two years ago Paul McGinley brought in Sir Alex Ferguson to address his team, while at Medinah in 2012 the memory of Severiano Ballesteros was writ large all over Jose Maria Olazabal's captaincy.
Monty had Sir Gareth Edwards, the prince of scrum-halves, and Tom Jones in for a Welsh flavour at Celtic Manor in 2010. In 2008, Nick Faldo had DJ Spoony in the team room at Valhalla…okay, it doesn't always stir the blood.
For Darren Clarke, the inspiration are the words of the All-Ireland team song, "Ireland's Call", and its image of the island standing "shoulder to shoulder" despite the border that divides it.
Paul O'Connell, the former Irish rugby captain, arrived at Hazeltine yesterday to play the celebrity match but also to give a team talk to Europe, no doubt in the same blunt and inspiring manner as he did for Ireland and the Lions, with the message of "Ireland's Call" his theme.
Andy Sullivan, one of the European rookies, revealed the theme is a major feature within the team room inside the Hazeltine clubhouse.
"It's absolutely fantastic image," said the diminutive Warwickshire man. "There's a picture of a place (Giant's Causeway) near to where Darren lives at Portrush and it's basically rocks shoulder to shoulder.
"That's his motto for the week. We have a picture of all the players, lined up shoulder to shoulder. It's quite motivating to look at yourself and see the guys you're standing next to."
Clarke, a huge rugby fan, said he knew of O'Connell's sometimes ferocious team-talks in the Ireland dressing room and wanted some of that for his team.
"There's no finer example of shoulder to shoulder than Paul," said the captain. "He has legendary status both at home and abroad and of course leading the British and Irish Lions who always play away from home.
"One team, one unit, shoulder to shoulder, that resonated with me because of my rugby background.
"Everyone I've spoken to who has heard Paul address teams say he is seriously inspirational. I'm very excited to hear what he has to say and the way he'll put his thoughts across."
For Clarke, the captaincy experience so far surpasses what he'd imagined.
"To come here this week and see how everything that's been planned over the last year and a half has come together, that has been wonderful," he said. "I spoke to 80-90 people in the team room last night, the players, caddies, their coaches, backroom staff and that was very special."
As for Johnny Miller's comments about this being the worst European team of recent times, Clarke laughed them off.
"We've got the Masters champion, the Open champion, the Olympic champion and the FedEx champion," said Clarke. "I don't really need to respond to that.
"We are always the underdogs, aren't we? We're always not supposed to win but we have been doing okay.
"A lot has been made of their task force. I think it's wonderful that they've tried to come up with a winning formula, because they care so much about it.
"We're all keen an excited to play. I've got full confidence in our team."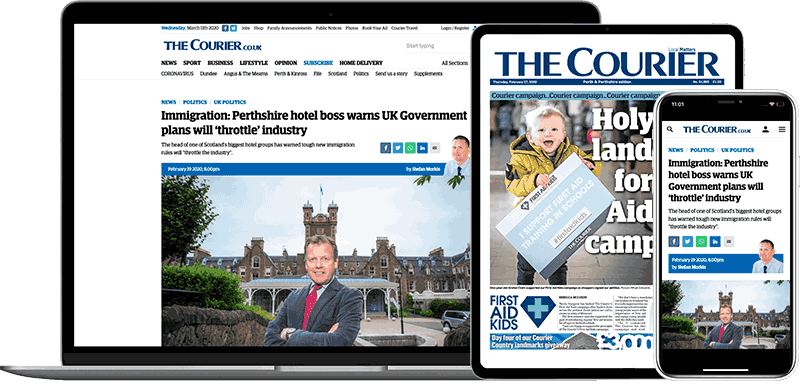 Help support quality local journalism … become a digital subscriber to The Courier
For as little as £5.99 a month you can access all of our content, including Premium articles.
Subscribe