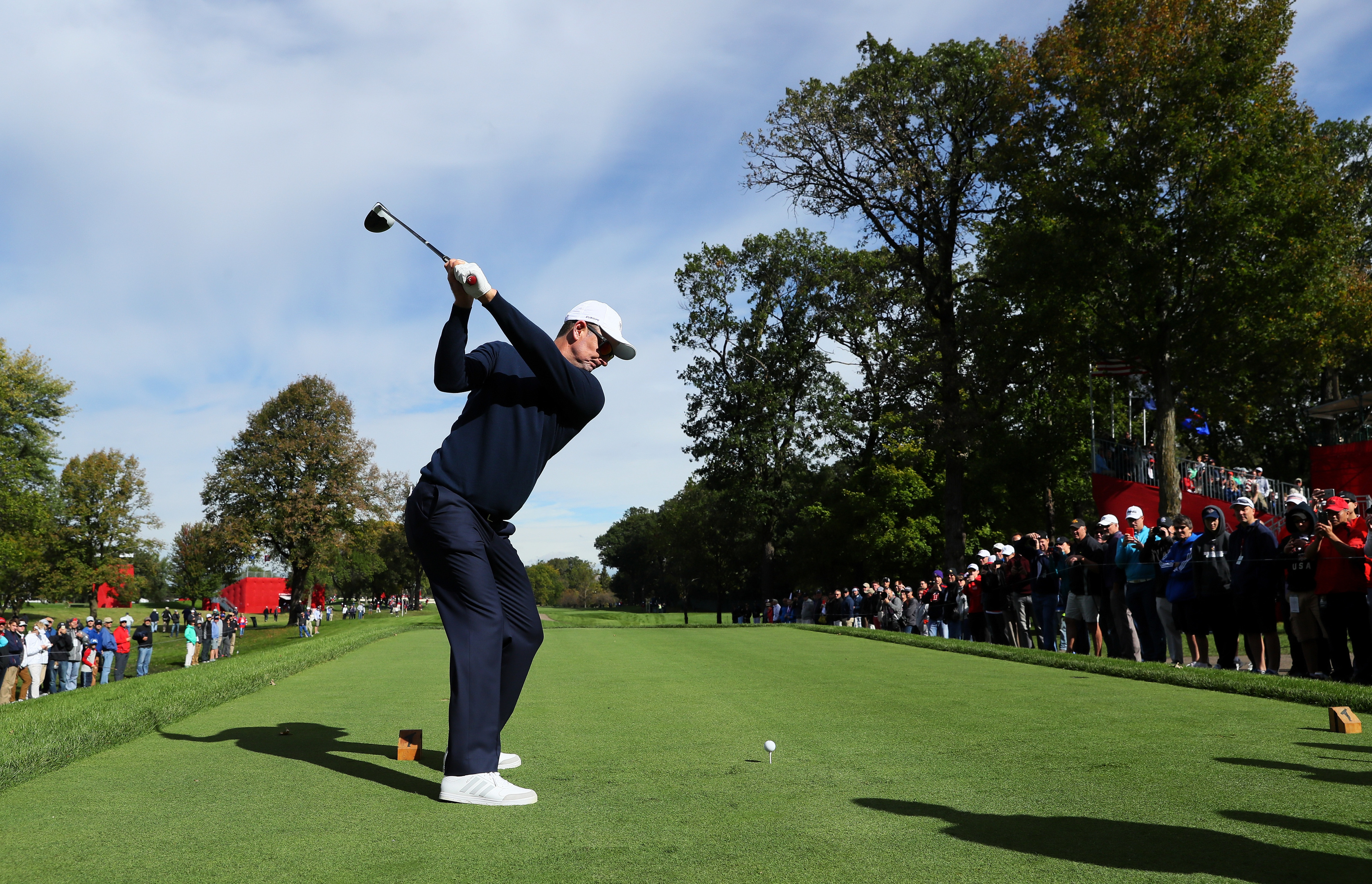 Justin Rose didn't pack his Olympic Gold Medal in his bag for Hazeltine – not even to annoy the man he beat in Rio, his sometime foursomes partner Henrik Stenson.
"It would be a way to do that," he laughed. "But it isn't about what we've done this year.
"It's nice that you know your team mates can stand up to pressure and deliver on a big stage, of course. But Danny (Willett) hasn't brought the Green Jacket, Rory didn't bring the FedEx Cup, Henrik hasn't got the Claret Jug.
"This is all about that little gold trophy, and it's enough for us all this week."
Rio did however make Rose think about the similarities of the Games to these games this week.
"At Rio it really hit me that I was part of something bigger than my individual sport, being part of Team GB and the wider goal of the team medal tally," he said. "It's very similar this week, you have 11 other guys, the captain and vice-captains you want to give 100 per cent for.
"In team golf, you become a better version of yourself. When you're trying to honour a bunch of other guys you have more responsibility to give your all, make sure you tick as many boxes in terms of recovery and preparation as you can."
He and Stenson were a stand-out team at Gleneagles, where Rose assumed the role of a team leader going unbeaten and winning four points out of a possible five.
"I've been blessed with good partners, Ian Poulter and Henrik. We have very similar golf games and his shots look familiar to me, and we can work with each other from a clubbing point of view.
"My caddie and his are good friends, and we're a team of four out there who feel comfortable together."
Stenson's knee injury which saw him struggle in late season is not a problem, he stated, and he feels ready to play all five sessions if required.
"Potentially it could have been a question of how much I play and nothing is for certain, but I feel ready for a lot of golf and unless the knee tells me otherwise, that's how I'm approaching it," he said.
"It doesn't hurt me when I play, it's the walking that has been a bit of an issue, but it feels good at the moment."
A break from the tournament grind after a thrilling summer has recharged the batteries, he added.
"I definitely needed it, I was pretty drained after the Open, the PGA and the Olympics. It's been a fantastic summer, and I'll be fresh on Friday when we go again."