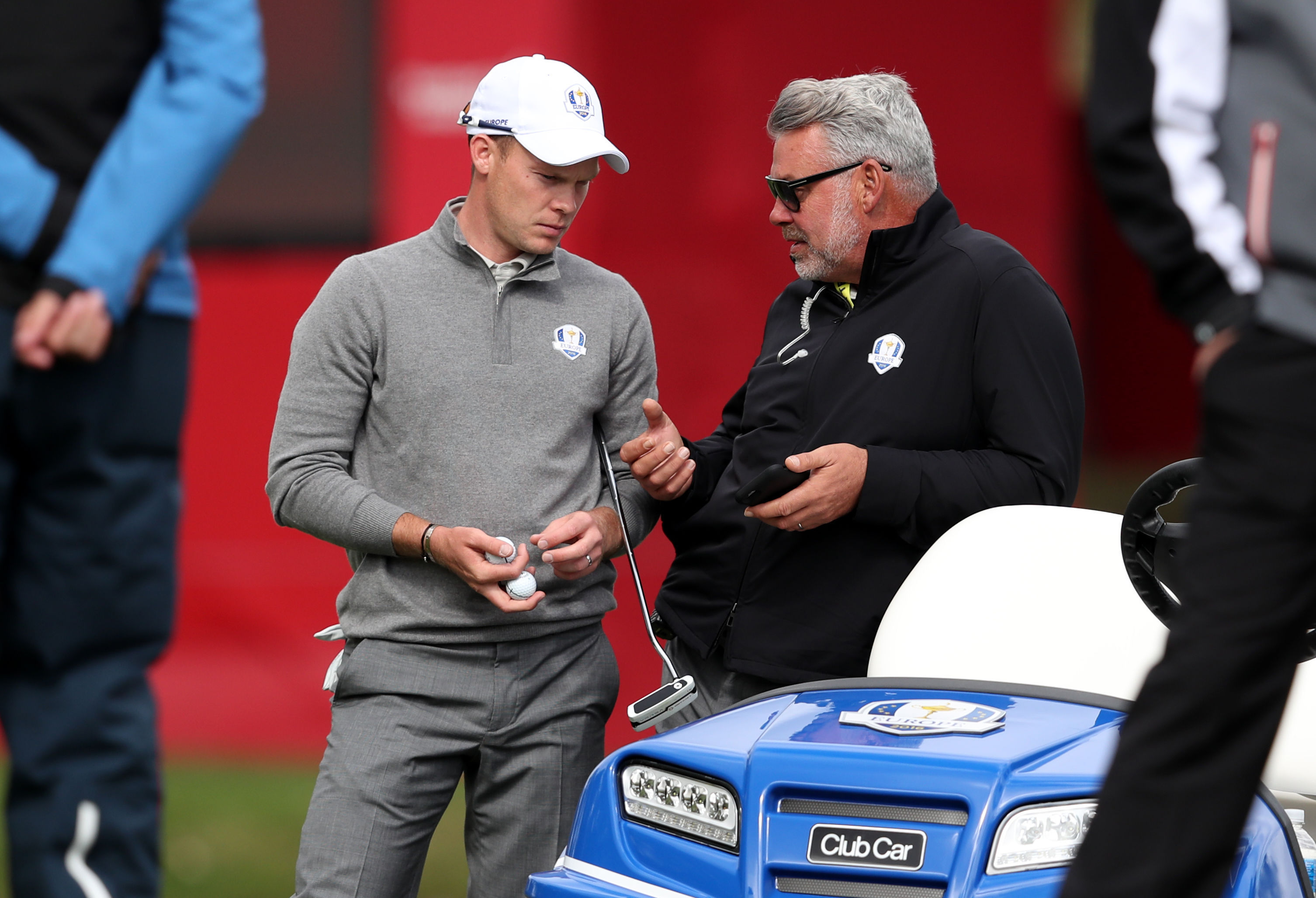 You can pick your friends, but not your family. Team Europe are desperately distancing themselves from an incendiary article penned by Danny Willett's brother which described American golf fans as "cretins".
Published in National Club Golfer magazine, the article by Pete Willett – whose tweets around the time of his younger brother's Masters victory brought some admiration and attention on social media – says that the European team need to "silence the pudgy, basement-dwelling, irritants stuffed on cookie dough and pissy beer".
He goes on to describe them as "fat, stupid, greedy, classless" and underline "the need to silence these cretins quickly".
Willett senior's writings are clearly designed to be humorous, but the article doesn't so much overstep the mark but leap it in one bound. European captain Darren Clarke is far from amused and said Willett was chewing out his brother.
"It's not what Danny thinks, it's not what I think, and it's not what Team Europe stands for," said Clarke. "Danny's bitterly disappointed and he will express his displeasure to his brother about it.
"The fans could not have been nicer to us this week and hopefully that continues. The article was beyond our control, and it's Danny's brother's opinion, not Danny's or ours."
Willett senior didn't seem to take his brother's disappointment too seriously, however, later tweeting "sorry to any American followers but I mean every word".
US captain Davis Love III said he was aware of the article, but didn't plan to even read it.
"I took (New England Patriots) Coach Bill Belichick's advice; ignore the noise," he said.
"If I read it, I'm going to get mad. So I just ignore it."
The American skipper wants a loud and partisan crowd at Hazeltine, but not one that oversteps the mark.
"They're golf-starved up here, and these people are so nice," he said. "Fans at a home event, here and in Europe, just get into it and a big part of home advantage is the fans.
"But we have to keep them going. It got quiet at Medinah on the Sunday, didn't it? That was scary. We have to make birdies, we have to win holes."