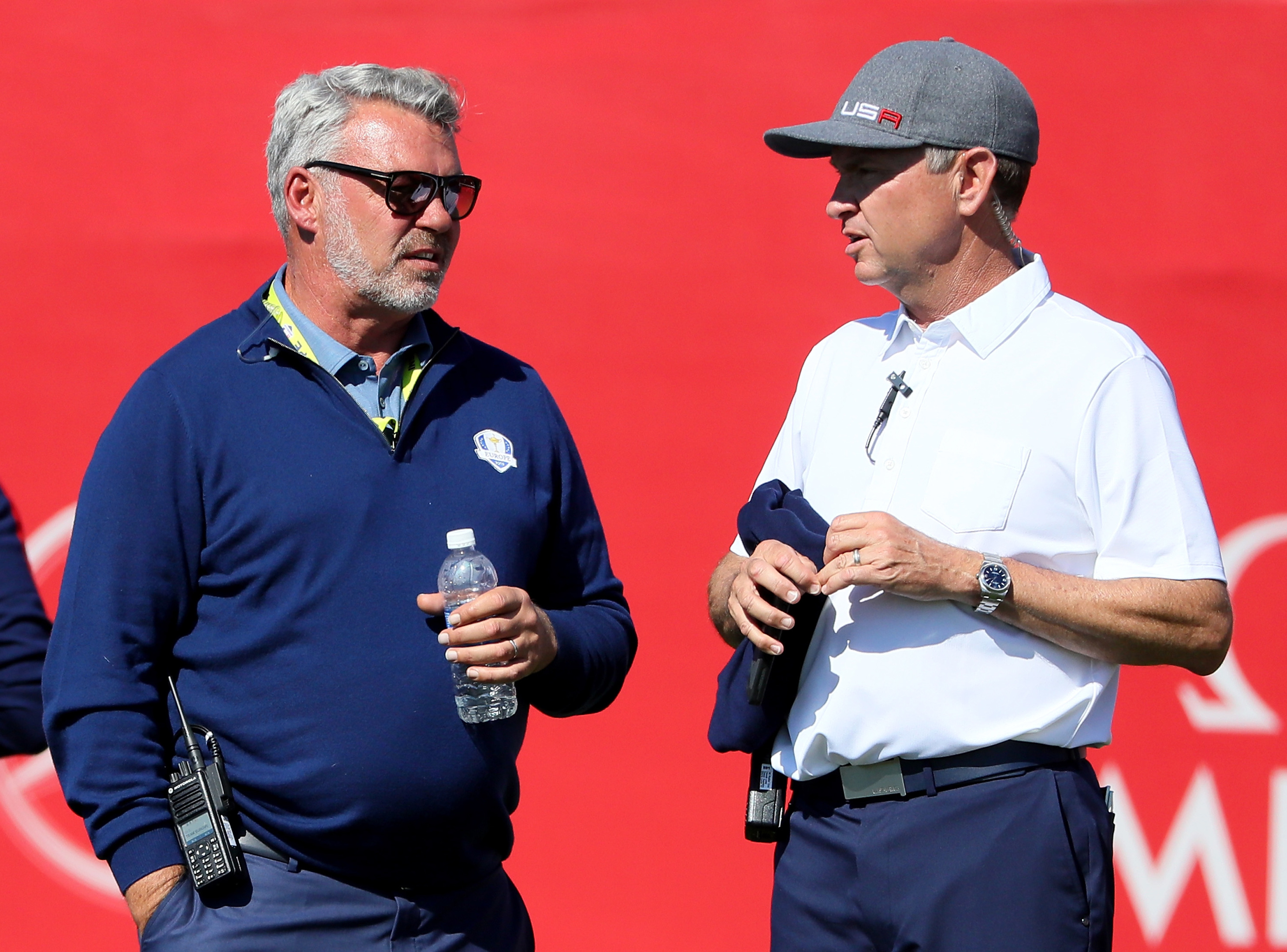 We should have known. Every time this ridiculous tournament seems to be mundane, boringly one-sided, it suddenly balances again.
The first morning was almost as bad as European captain Darren Clarke could have imagined in his worst nightmare; not just a whitewash, which does not occur in the modern Ryder Cup nearly as often as it used to, but one in which two strong positions were surrendered almost meekly.
The Europeans will say they were not intimidated by the febrile crowd at Hazeltine, not even embarrassed to cheer loudly and lustily if a European missed a putt or lost a hole. It looked pretty much as if they were.
However whatever Clarke said in the team room over lunch galvanised his squad. They won three points in the afternoon playing actually far better than the Americans did in their sweep of the foursomes.
The momentum of this event feels with Europe now, especially after Rory McIlroy's eagle to defeat Dustin Johnson (yes, I know that Matt Kuchar and Thomas Pieters were there too, but it felt like a pure battle of supremacy between the two in-form players on the planet).
What Clarke does now is crucial. He has to find a way to assimilate the unplayed Chris Wood and Matt Fitzpatrick. He has to get something out of a hopelessly out of form Lee Westwood. And he has to garner his troops who may be as tired emotionally after that effort as the US seemed to be after their morning romp.
He has to do all that while still figuring out how to bridge a two point gap.
But it's not all bad. Davis Love has to hide Phil Mickelson, a liability bailed out by Rickie Fowler. He has to wonder whether Jordan Spieth is out of energy, because he looked like that this afternoon.
It's still in the balance, which is saying something after how it felt at lunch.