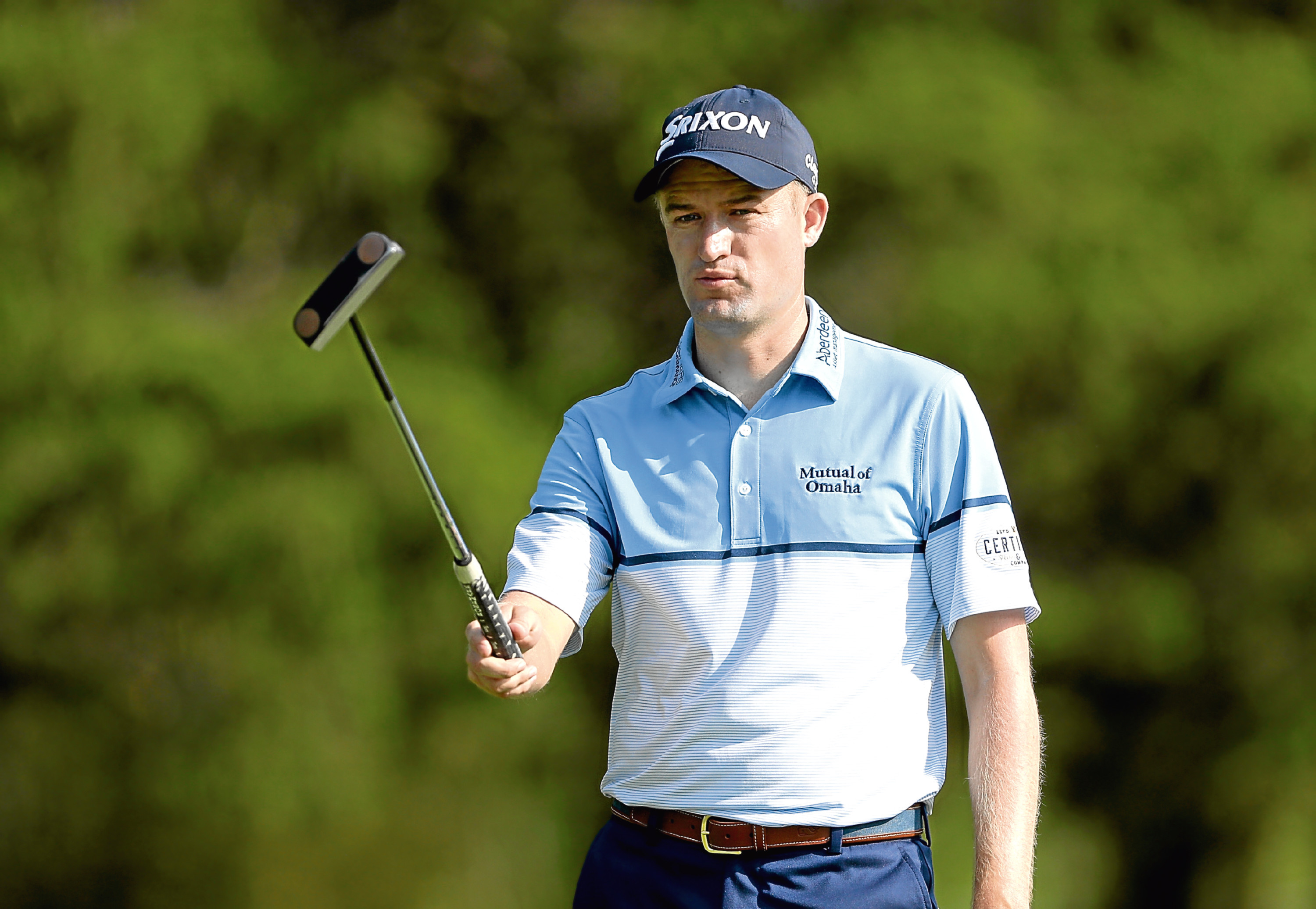 The European Tour season isn't quite over – we start the Final Series in Turkey next week – but for many it ended on Sunday.
It also means we've only got three more chances to find a Scottish Tour winner in the 2016 season. 2009 was the last year we drew a complete blank,
It's not been a vintage year to say the least for the Scottish contingent. Five have retained their cards for next season under their own steam, two will stay on Tour by way of the career money list, and three will be heading for Tour School.
We still don't have a Tour player under 30 and unless something outrageous happens in the next few weeks we won't in 2017 either. Here's this year's T2G report card of the Tour Scots.
RUSSELL KNOX (R2D 31, 11 events, €839,727) Russell won the Travelers Championship on the PGA Tour, an event tougher than all but four events on the European Tour in terms of ranking points, but this survey is purely a Euro report card.
In his few forays in search of what was an ultimately fruitless attempt at a Ryder Cup place, Knox also got closest to a Euro win of any Scot in 2016; his 2nd to Rory McIlroy at the Irish Open.
However given his Ryder Cup snub he might be forgiven for wondering if the two-tour lifestyle is all it's cracked up to be and whether it's going to be worth the effort in the future. B+
MARC WARREN (R2D 66, 28 events, €433,944) Warren offers our best chance of a win in the last three weeks because he's in form, a surge that actually saved his card in the last five events.
Much of the season was a write-off and it seemed as if the most talented of his generation of Scots players had completely lost his way.
Thankfully he found it again, but only just in time. Now he has to kick on to get back in the World's Top 50 and fulfill more of that potential. B-
RICHIE RAMSAY (R2D 68, 23 events, €430,743) The doughty Aberdonian is our last tour winner, and had an inconsistent season taking some time off for injury and the birth of his first child.
The 61 in Portugal last week showed what he can do when he's on, and he was never in danger all year. He's mapping out a solid and admirable career which will result in the occasional win on a track that suits him. B-
DAVID DRYSDALE (R2D 91, 28 events, €301,521) Another year, another solid and consistent performance from the man for Eyemouth. 2017 will be his ninth year in a row on Tour, which is actually a fantastic achievement.
Drysdale didn't even have a top ten this year but saved his card with comfort after he made the cut at the Dunhill.
Some might sniff at that, but they should consider the number of players supposed to have twice his talent who can't seem to stick on the Tour. B
SCOTT JAMIESON (R2D 108, 29 events, €255,735) In the end in Portugal it came down to making the cut – Jamieson made it and survived by two places, Craig Lee (see below) missed by a shot and lost his card by two slots.
It's the second year in a row Jamieson has flirted with Tour School, a huge disappointment for a player who won nearly €1m as recently as 2013. Seventh place in the Italian Open ultimately saved him, but one wonders whether hius luck will hold much longer, C-
CRAIG LEE (R2D 113, 28 events, €246,077) A bogey on the 36th hole in Portugal cruelly cost the Stirling man his card after four seasons on Tour, but he'd been toiling to retain his rights for the last three years. His scoring this year tells the tale; in 15 cuts made he shot under 70 in the final round just twice.
The 39-year-old is now at a real career crossroads. Bounce back at Tour School then he can press for better in 2017, but fall back on to the Challenge Tour and he'll need to find all the resilience that got him to the big circuit in the first place. D
PAUL LAWRIE (R2D 121, 19 events, €221,171) The career money list means the 1999 Open champion retains his rights after an injury-interrupted and inconsistent year. The tied 5th place in Portugal was his best performance of the year.
Lawrie is certain he can be a contender again but at 48 on New Year's Day the odds are lengthening, particularly given his recent injury history. But fit and firing, last weekend showed he can still bring it. D
STEPHEN GALLACHER (R2D 123, 19 events, €216,743) Hard to grade this season, effectively lost after he underwent wrist surgery and then changed his swing to ensure the problem wouldn't re-occur. The last three weeks (-34 over the stretch) were an enormous relief, showing no ill-effects from the changes.
A Ryder Cup player just two years ago, Gallacher has plenty left in the tank. 2017 is a clean slate for him, and he shouldn't have to rely on career moneylists from now on. C
JAMIE McLEARY (R2D 167, 25 events, €88,509) ANDREW McARTHUR (R2D 204, 22 events, €35,873) The two Challenge Tour graduates are solid accumulators on the junior circuit, but have looked out of their depth in their brief attempts on the big Tour.
McLeary did have a top ten, but it was in February and made just seven cuts after that. McArthur's best was a tie for 35th in the Czech Open and he made just five cuts all season. Sorry, E for both.