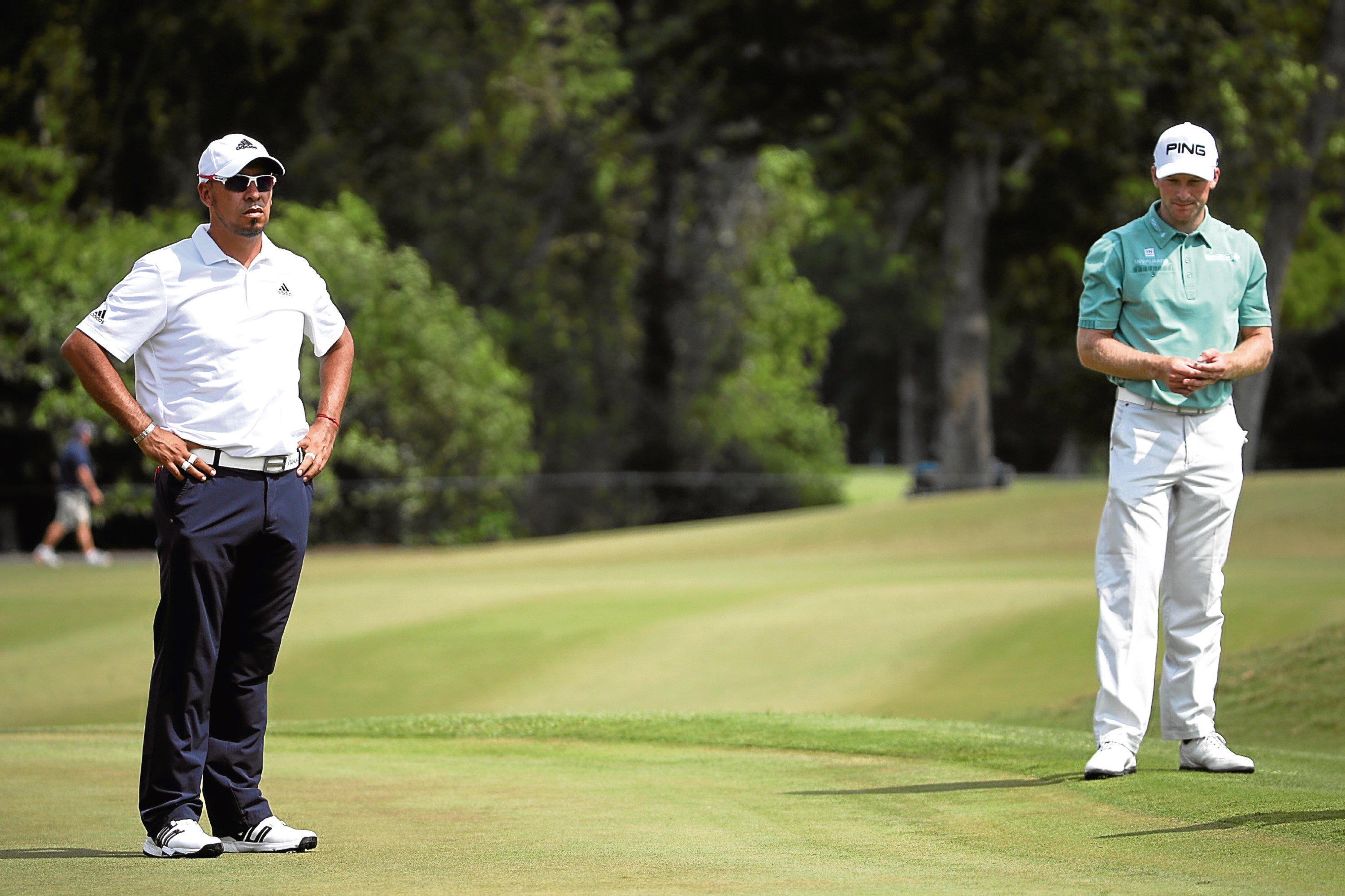 Coincidence or conspiracy? It seemed too convenient certainly that both the major tours chose the same weekend to crack down with slow play penalties.
At the Zurich Classic team event in New Orleans on Thursday, Miguel Angel Carballo and Brian Campbell – already a marriage of convenience themselves, paired as late-entry alternates – were docked a shot when each recorded a "bad time".
Two days later in the Volvo China Open Soomin Lee of Korea was pegged for two bad times by the European Tour's chief ref John Paramor and penalised a shot.
It was no great shock to see Big John clamping down on a miscreant as he has plenty of history in doing so. But astonishingly Campbell and Carballo was the first slow penalty handed out on the PGA Tour for 22 years.
Nobody, of course, believes there's been no instances of players recording bad times during those two decades.
The regulations have simply not been applied and we even had Jay Monahan, the tour's new commissioner, denying there was even a problem earlier in the season.
So why now? The fact that it was in this unique team event and the players penalised were strangers to most casual golf fans perhaps gives a clue.
Technically, Carballo and Campbell were pretty unfortunate, their bad times counted cumulatively as they were a team. Clearly this wouldn't have happened in any other event.
It was an easy fix for the PGA Tour. As was the fact that the pair are relative unknowns; no awkward confrontations to be had with the more notorious slowies among the leading players, who have a voice and are not scared of using it.
But why even bother? To me it indicates the word from the R&A and USGA is beginning to get through to the Tours.
After Jason Day's remarks that he would actually play slower earlier this year – a stance effectively endorsed by Monahan's statement soon after – the governing bodies clearly bristled.
The European Tour really needs no nagging; they've been relatively strident on slow play and actually tightened up at the beginning of last season. If John Paramor or his deputy Andy McFee are in the vicinity with their hands on stopwatches, players tend to take the hint.
The PGA Tour in contrast has been almost flagrant in not applying their own rules. There's still a strong possibility that last week's penalty may be a token gesture on their part, rather like the bans they handed out to Doug Barron and Scott Stallings to make it look like they were halfway serious on implementing testing for performance enhancing drugs.
But even if it is just a gesture, it seems somebody among the blue blazers at Ponte Vedra has taken notice and accepts that this thing is a live issue.
Which at least is a step along from where we were in January. Hopefully the pressure continues to be applied – by the governing bodies, the media and by fans – and the penny actually drops.
The greatest – to look at
The votes have been counted the result was unequivocal among the 3000 polled by VisitScotland, a quarter of whom said the 18th at the Old Course, St Andrews, is Scotland's greatest golf hole.
That's more decisive than the Brexit or Independence referenda, the recent US or French elections and probably more than anything that will be revealed on June 8.
But it's equally debatable. In fact in pure golfing terms it's pure nonsense. The 18th is iconic, but all the icons are at eye level. Strip away the visual delights and as a golf hole it's pretty basic.
You have to be careless to make five and exceedingly adventurous to do worse. Of the hole's many famed features, only the Valley of Sin is really in play for comptent golfers, and only a factor if the pin is in a certain area.
As a visual experience it's almost unmatched in golf, and of course that may also bring a psychological factor to bear. But it made me wonder where else in golf do the aesthetics get overrated at the expense of playing.
Turnberry is a good example; even before the recent changes it was regularly rated among the top five courses in the UK when a lot of holes were plainly not that great. The lighthouse, the Firth of Clyde, Ailsa Craig and the white hotel on the hillside made people overlook its deficiencies.
Royal County Down was ranked No 1 in the world last year by the pre-eminent list, published by Golf Digest. I love RCD but take away the Mountains of Mourne and the red brick spire of the Slieve Donard Hotel backdrop, and one seriously doubts it's the best there is.
Aesthetics do play a part in these choices, of course they do. But strip away everything to just what's underfoot and how the prevailing wind plays – ie the playing of golf alone – and you'd get a markedly different rating,
I'd suggest that Portrush would be higher than RCD, and Muirfield, Royal Birkdale and Carnoustie would all move up the "best-of" lists.
Birkdale, host of the Open this year, may the purest golfing experience of the lot. We'll appreciate that in July.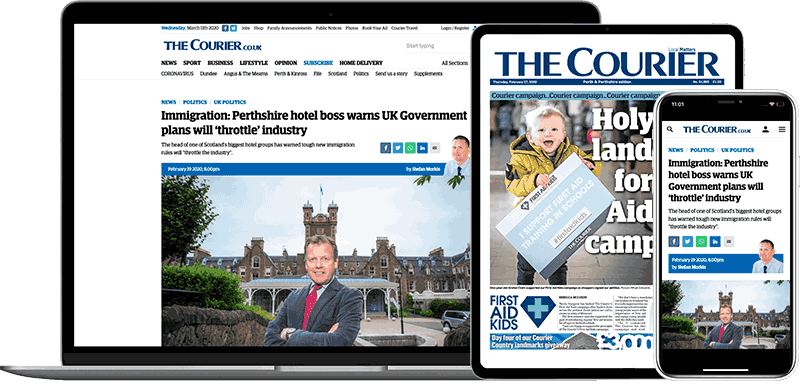 Help support quality local journalism … become a digital subscriber to The Courier
For as little as £5.99 a month you can access all of our content, including Premium articles.
Subscribe