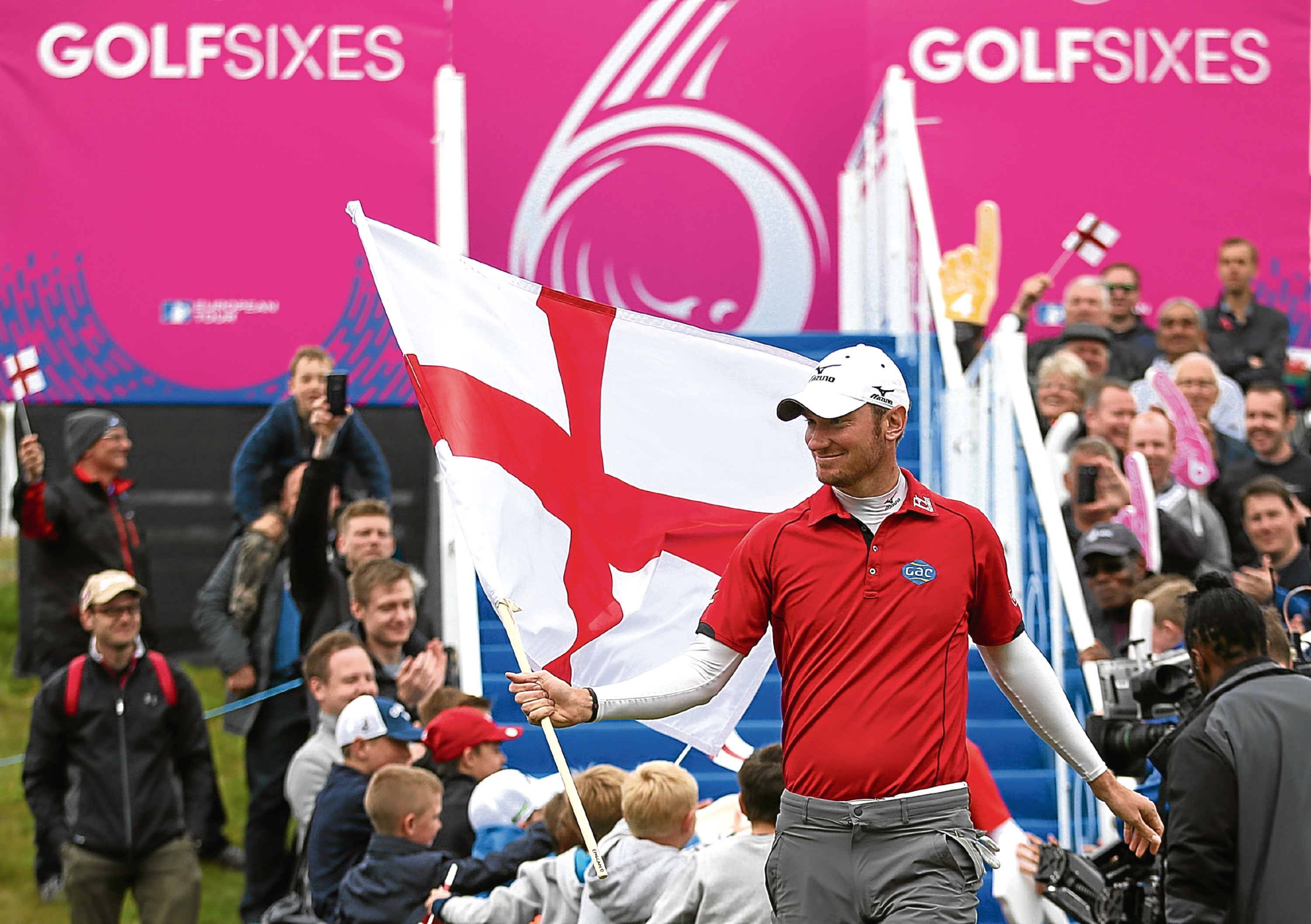 Watching the European Tour's inaugural Golf Sixes at the weekend, there was a strange but all too audible sound of creaking and groaning.
Maybe it was golf's great figures spinning in their graves. Perhaps it was the game's many traditionalists moving uncomfortably in their leather armchairs in clubhouse lounges across the country.
Perhaps it was some of us listening to Vernon Kay's interview technique and wondering why the "presenter/personality" was needed at all. What next, Ant and Dec collaring Wayne Rooney as he comes off at half-time during Manchester United v Chelsea?
You'll guess by that last comment I'm still to be wholly convinced about Golf Sixes, the brainchild of European Tour chief executive Keith Pelley.
There's a big element of "aw shucks wasn't this great" about the coverage, most of it bombarded from the Tour's own media and social media departments and lacking any critical faculties whatsoever. Ditto Sky's fawning coverage on TV.
The players seemed to love it, but I wouldn't necessarily take great stock of that. They all love the Dunhill every year, which may be super fun to play in but is like root canal work – length root canal work – to watch.
But that's as far as I'm going in being critical of Golf Sixes. The apparent tactic of the Tour of throwing in absolutely every idea anyone in their Wentworth offices came up with was obvious, but plenty of them stuck.
For a start, the basic format over two days to me seems the perfect shortened complement to the standard format of golf tournament.
No-one, it should be stressed again, is looking to replace the standard 72-hole "classic" version of the game with Golf Sixes or anything similar.
It's meant to be a developmental hook, aimed at pure entertainment. Cricket's Twenty 20 and rugby's 7s aren't taking over the standard forms of their games, at least not in most of our lifetimes.
But the shortened version can influence the classic one for good. Nobody doubts that T20 has actually made test cricket more entertaining with batsmen far more prepared these days to give it a lash, and 7s skills make for better and more open 15s rugby.
Similarly the shot clock innovation at Golf Sixes has definite implications for the 72-hole game – it better have. It was interesting to hear American Paul Petersen, enbarrassed to be the only player to fail to get a shot off before the proverbial buzzer, say it made him realise how much unnecessary time is taken on routine shots.
Richie Ramsay made the point that when the sun came out, the crowd followed and the Centurion Club was filled with kids. Let's be honest, fully grown up golf is a daunting thing for young children, it looks complex and difficult and potentially embarrassing. Golf Sixes, in contrast, looks like a right good laugh.
It made me think about timing, and location. Golf has difficulty in its schedule of too many tournaments that are jammed around the majors and get lost in the flood of interest in those championships.
A Golf Sixes event the week after big tournaments in high summer would seem to be to be a no-brainer, taking advantage of good weather and also less stressed players.
It was pointed out that the English reserve meant the crowd didn't quite take to the full razzamatazz but you're not really going to convert a UK golf crowd to that overnight anyway.
My friend Matt Cooper on ESPN made the point that all the attendant stuff at Golf Sixes would go down a storm in less stuffy Germany or Scandanavia – prime territory for picking up new converts to the game. And anyway part of the reason for this is bringing in a new crowd who will lap all this stuff up.
The bottom line is that golf needs to do something to widen interest and particpation.
The "Kings of Distance" event in St Andrews last week stuck in my craw a little because – in my opinion – it glorifies a significant problem the game has, but it's another attempt to take golf out of its narrowed and entrenched confines.
I'm okay with it on those grounds and certainly in favour of Golf Sixes. It's far from perfect and it'll probably need a few versions before they fine tune it.
But enough of it worked that they should keep trying. And you certainly can't fault them for doing that.
Not that much of a difference
More traditionalists are beelin' at this twitter popularity poll to determine which of four very presentable players get into the Shoprite LPGA Classic in June.
Our own Carly Booth, with her social media presence currently massively overshadowing her recent golfing achievements, is one of the four.
It's really a beauty contest, which does not sit well with me or look great for the LPGA. But is it that much worse than the alternative, which is the unfair, arbitrary and sometimes almost corruptible sponsors' invite?