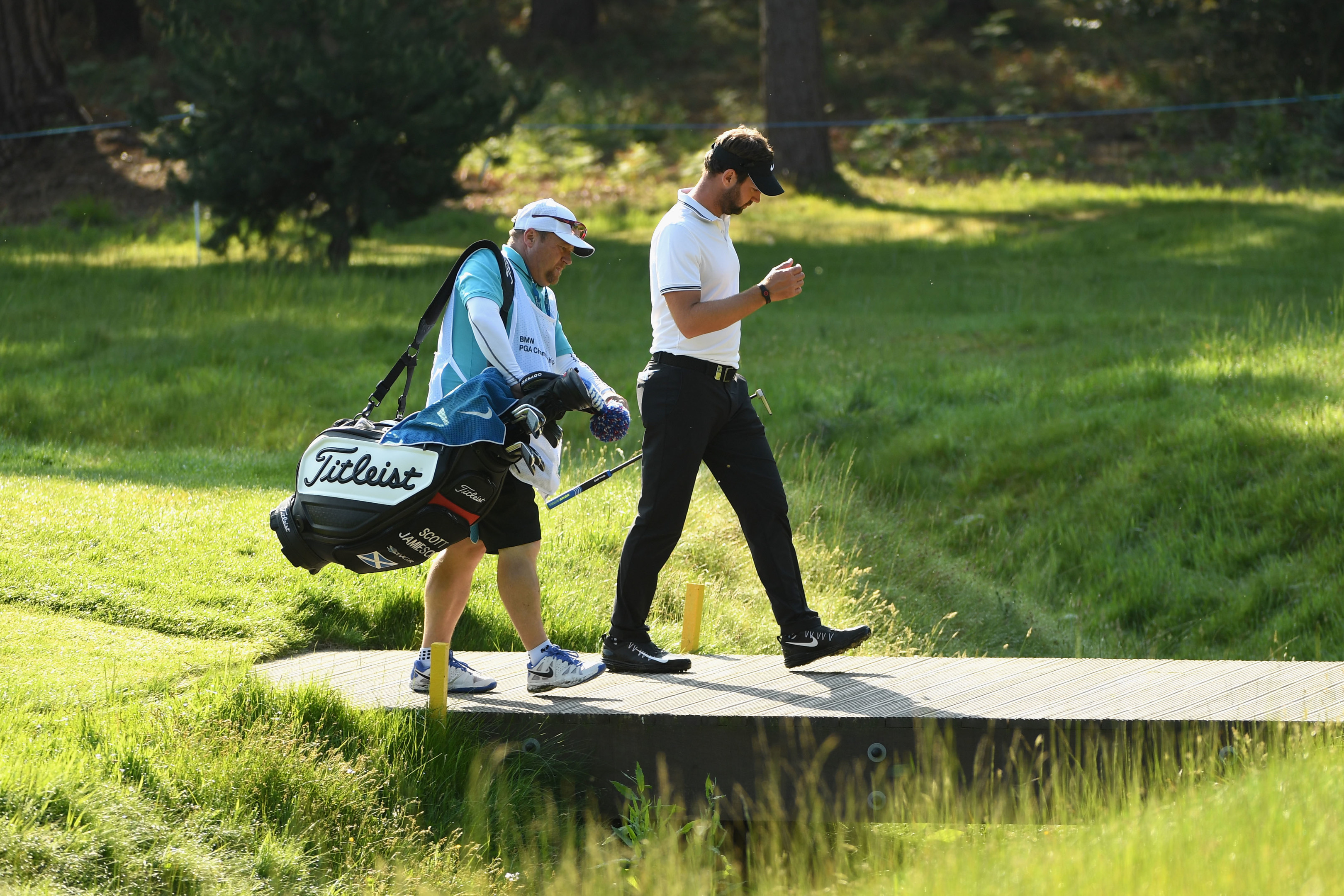 On a glorious day at Wentworth with temperatures in the 80s, only a Scot would complain about the weather. But Scott Jamieson's point was a wider one that the perfect conditions for the first day of the BMW PGA Championship.
The 33-year-old shot a five-under-par 67 to lie just a shot off the lead after the first round on the "restored" West Course, not surrendering a bogey as part of the first group out on the course.
"Getting the first use of those (relaid) greens was very nice," he admitted.
It continues a promising start to his season after he struggled throughout 2015 and 2016 and needed strong finishes in the final few events to retain his playing rights.
At presently 53rd on the Race to Dubai and rising, that surely shouldn't be a problem this year particularly if he continues in this vein this weekend. But Jamieson is frank enough about his own struggles and those of his fellow countrymen – he's presently the highest placed Scot on the Tour.
"I don't know the answer," he said. "There is definitely a generation that has gone missing. We were spoiled for years with Sam Torrance, Sandy and Monty, we had No 1s and winners.
"It's becoming harder and harder. To my mind living in Scotland, with the weather, is just not conducive to competing with these guys.
"If you're lucky to be on tour you're getting out there and get the chance to play in good conditions and practice, but if you're not here yet then it's hard.
"I have been tempted to move away. Maybe something on the horizon, we'll wait and see. My wife is American so it's something we'll think about."
In the meantime, just having such a stronger start to the year ought to make his summer a little less stressful.
"I kept my eye in over the winter as I didn't want to lose any momentum that I had gained at the end of the season, because I played pretty well from September on," he said. "It's always easier when you're not looking over your shoulder if you've had a poor season.
"These are massive events coming in their own right, and they bring their own pressures. The last thing you need is to be coming into them with the extra pressure of needing to get a big cheque to help you keep your job."
There are no Scots on tour under 30 at the moment – underlining Jamieson's talk of a lost generation – but then again, if you're not a prodigy of the McIlroy or Spieth sort, these are usually the peak years.
"Someone told me a wee while ago that between the ages of 34 and 40 is probably the time when you have the wiser head and are still fit enough to compete in the big events," said Jamieson.
"I need to get in the majors first to do that though. But when I turned pro I didn't have any playing rights on any tour. I was the bottom of the ladder and had to work my way up from there."
Jamieson is one of three players tucked behind Swede Johan Carlsson, who raced to the turn in 30 and added three more birdies on the back nine, only to drop a shot at the last.
"Obviously I had a really good round going, but I didn't manage to tie up the bag, as we say in Sweden," said the 6ft 5in 30-year-old. "I had one goal in mind today and that was to commit to every shot, as good as I possibly can, and I think I did. That's probably why I got that score."
Francesco Molinari and Kiradech Aphibarnrat are sharing second with Jamieson but there are a few tasty names on four-under, including Henrik Stenson  – with as good a round as he's had on a course he's fairly agnostic about – Shane Lowry, Branden Grace, and the prolific and consistent Alex Noren.
Over 50 players broke par on the opening day, testament to the good condition and the fact that the course is less penal than it was under the £5 million refit by Ernie Els, Thomas Bjorn and Paul McGinley.
Of the local favourites, Justin Rose had a modest round of par, but Ian Poulter found his affinity with Wentworth – or lack of it – not much improved with a 76.