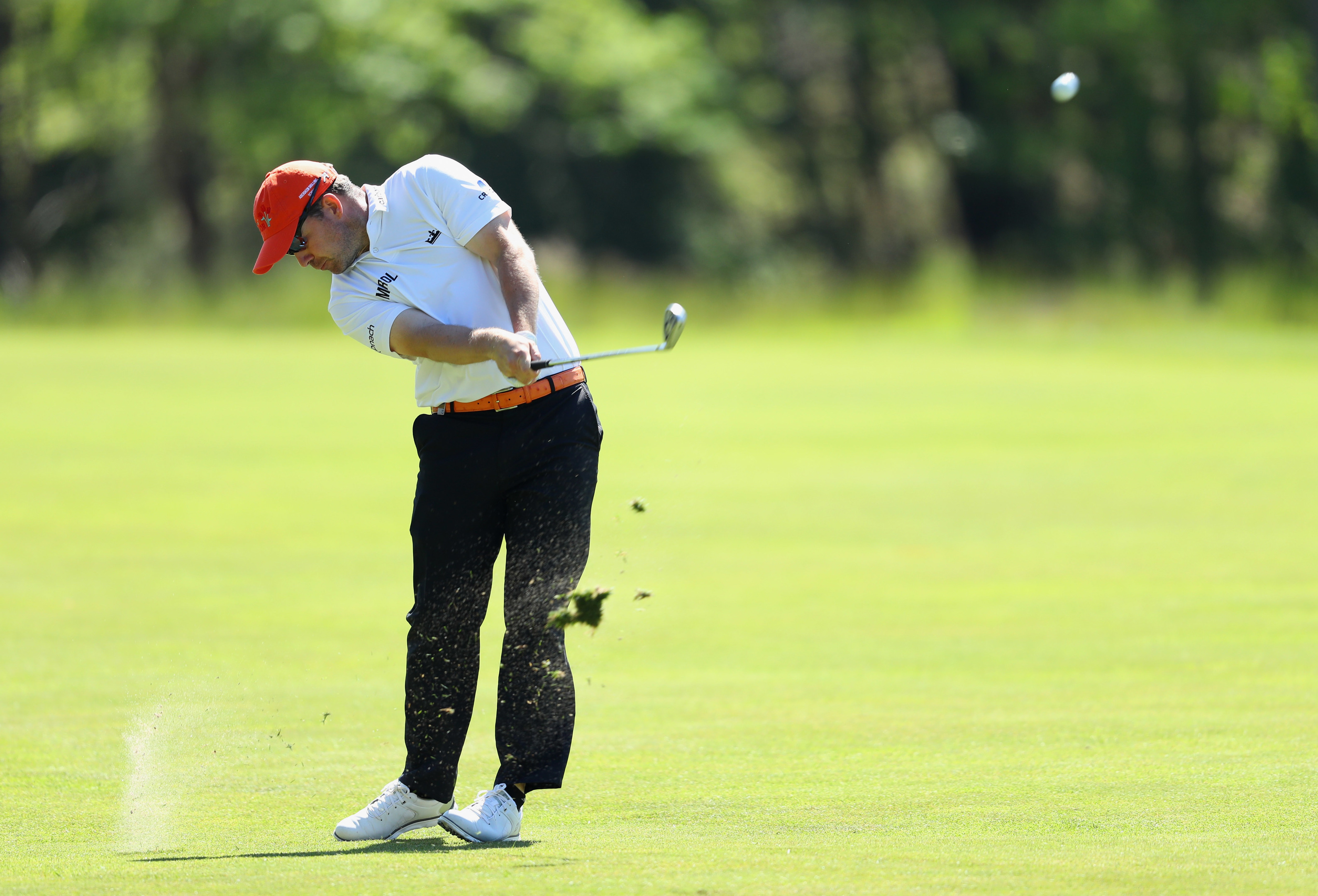 His brand new bag has "too many Rangers colours" and his name spelled wrongly, but nothing is spoiling Richie Ramsay's mood going into the weekend at Wentworth.
It took until the 15th until the Aberdonian noticed it was "Ramsey" instead of the proper spelling, and he seemed to have every right to be annoyed at four-over for the day having seen his opening three-under 69 having been whittled away.
Instead Richie – who is a changed man these days with fatherhood – had a sunny disposition to match the 80 degree heat.
"I'd made bogey at 15 but I said to (caddie) Jules, this is brilliant," he said. "We looked down the crowds on 16 packed along the ropes, the way the course and weather was, and what a great challenge it is out there.
"I wouldn't say it was defining moment of the season quite yet but the great thing was my attitude over the last couple of holes, I wasn't playing to make the cut – I was playing to make birdies."
He did just that, birdies at both the closing par fives, and finished at one-under at the halfway stage. "I just feel if I can keep playing that way, especially the way the course is set up, I can move up on the weekend," he said.
"The first part of the job is done. I thought anything par or better today was good plus the wind was up early. I think it is a great test of golf."
He'll be on the course today when his home town team are playing in the Scottish Cup Final, and he didn't sound that optimistic.
"We need all our best players, Hayes, McGinn, Rooney, Jack and a couple of other guys to be at the top of their game, and they need to be slightly off," he said.
"I think we've got a chance.  I'll probably be on the golf course tomorrow afternoon, but I'll keep an eye out on what's going on.
"It would be great if they could because I think unfortunately one or two guys are going to leave."
Celtic fan Stephen Gallacher may be done in time to see the final after making the cut on the mark, while David Drysdale dropped three strokes in the last four holes but held on at two-over.
However three-over was a shot too many for Paul Lawrie, for a disappointed Russell Knox, and for Marc Warren, despite birdies for him at the last two holes.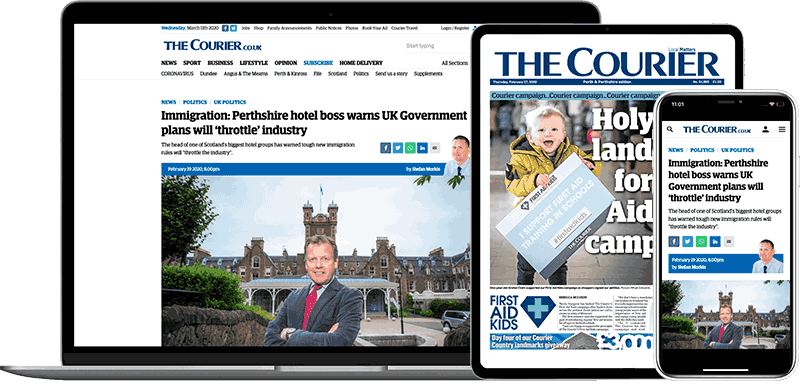 Help support quality local journalism … become a digital subscriber to The Courier
For as little as £5.99 a month you can access all of our content, including Premium articles.
Subscribe