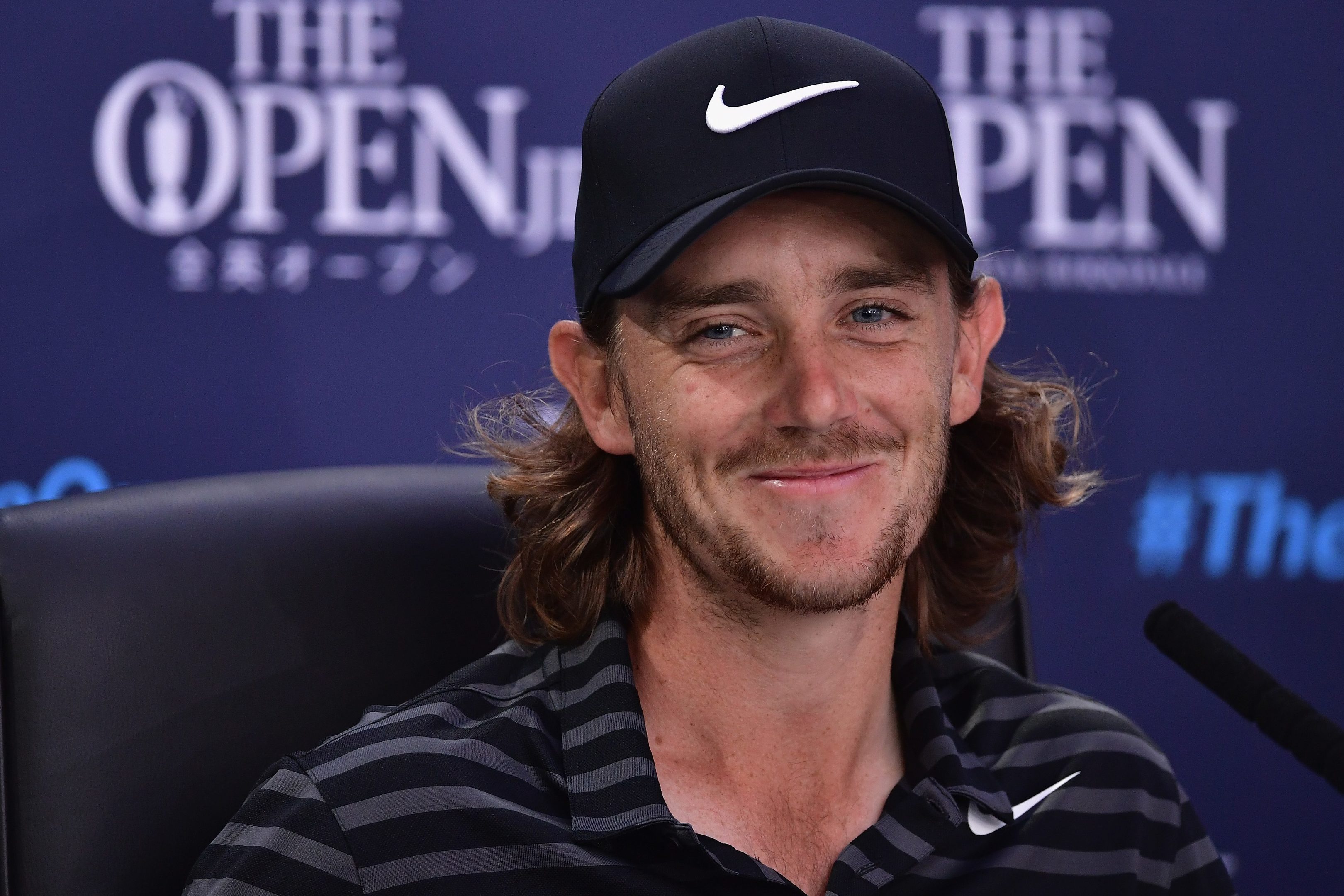 It's one thing having a local hero at an Open championship.
But it's another when that local hero has a genuine chance of winning.
There is nothing contrived about making born and bred Southport golfer Tommy Fleetwood the poster boy for the 146th staging of the event.
The 26-year-old would be one of the favourites even if he hadn't heard of Royal Birkdale, let alone grown up near it.
A win in France a couple of weeks ago, a fourth-placed finish at the US Open just before that and a rise to 14th in the world rankings make Fleetwood one of the in-form players teeing it up on Thursday.
The poster on the lamp-post has been well earned.
"This week is going to be an experience I'll never forget, " he said. "No question, I've been playing really well and it's a massive privilege to be playing at a tournament so close to home and it being the Open. It's going to be a great week, no matter what.
"I'll have the most support I've ever had in my life from people I've grown up with, friends, family, you name it.
"I've never had a banner with me on it in Southport before. My face is on the lamp-posts at the moment. It's nice to be acknowledged and for people who know how hard you've worked for it to be congratulating you.
"At my old school they had a massive banner, with all the kids saying 'good luck'. That's lovely. It's very touching actually. And the banners will be down in a couple of weeks so I best not get used to it too much.
"I don't feel any extra pressure from it. It will be great to have so many people out there rooting for me.
"I'd much rather be in this position where people might be talking about me as a contender than turning up and being a sort of no-show."
Fleetwood doesn't pretend to know every hill and hollow of the Royal Birkdale links because, despite his roots, he didn't actually play the course that often as a junior. And on the odd occasion that he did, he certainly wasn't being announced onto the first tee.
"I might have bunked on and hit the odd shot," he said. "But that was as far as it went. Growing up, Royal Birkdale wasn't a course that I would be playing on.
"You can't sneak onto the places we used to sneak on anymore. The fifth was the place that used to be a lot more open but it's got fences and bushes there now, so that's gone.
"You can try but I wouldn't recommend it. I mean, we were very clever about it, or my dad was, not me. It's a lot tougher these days."
The last time the Open came to town nine years ago, Fleetwood couldn't bring himself to have a look.
"I got to the final of the Amateur that year and lost," he recalled. "I would have played in the Open if I'd won. I was a match away, basically, which was upsetting.
"So I stayed at home. I was in a sulk because I didn't get to play it.
"I do remember the conditions being horrendous and the course playing very, very hard. But I tried not to watch it. That one hit me hard so it's good that I made this one."