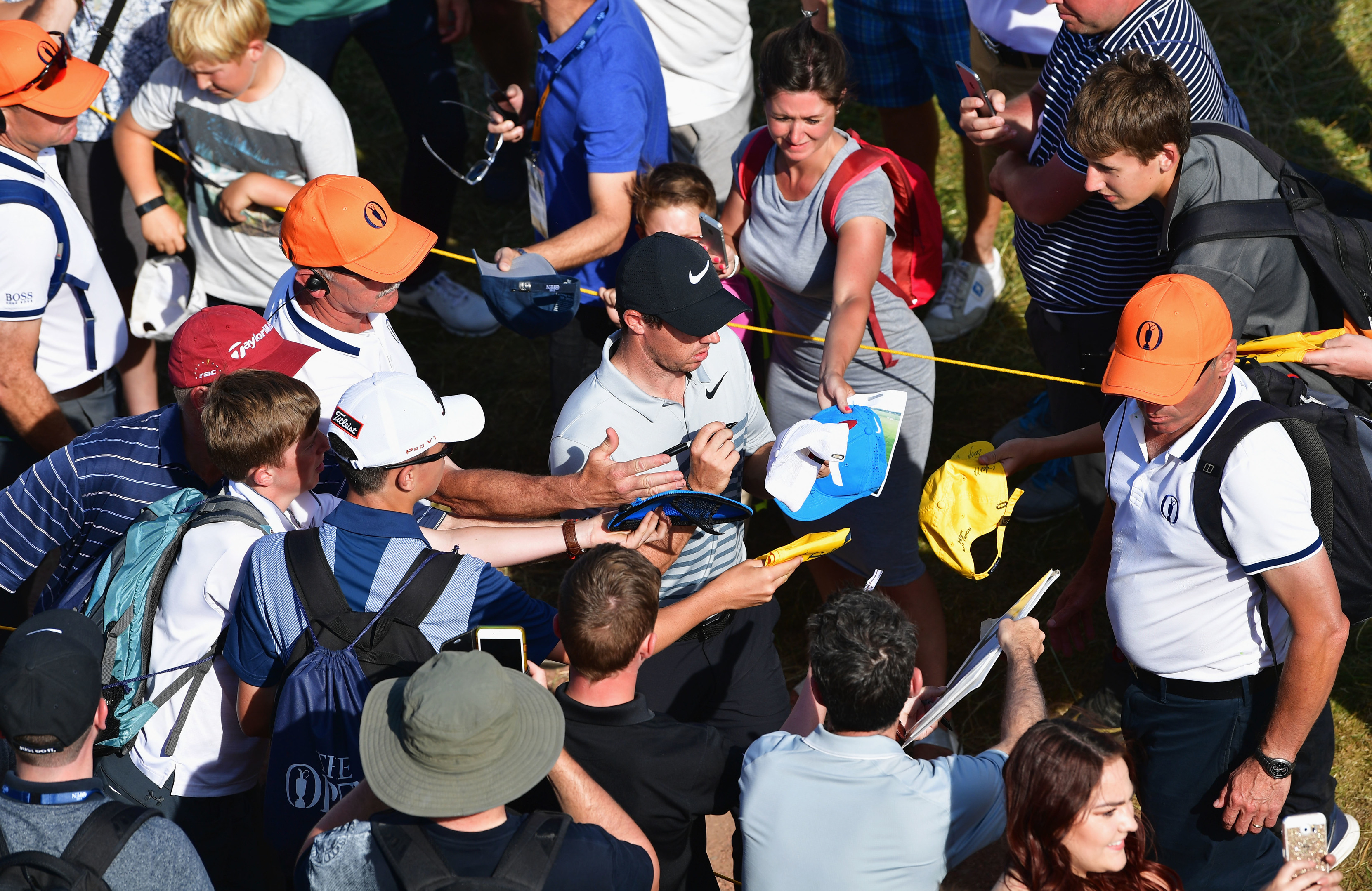 Rory McIlroy was outwardly confident, but the inference was pretty clear when told his odds for the Open Championship this week.
"20-1? Yeah, I mean, look, if I was a betting company and I saw my form over the past few weeks, you would say, yeah, that's probably a fair enough price," he pondered.
"But, again, all it takes is one week for those odds to go back to, I don't know, 7-1, 8-1 at Quail Hollow."
In other words, save your money this week and put it all on me in a couple of weeks at the PGA Championship at the track where I've won by miles before and which suits my game far better than this place.
McIlroy said all the right things about Birkdale, the stuff that everyone says – it's all there in front of you, it's the fairest course on the rota, it challenges every aspect of your game – but there's something missing for him.
Rory's driver – a weapon delivering blows of great wonder and majesty even when he was struggling in all other aspects at the Scottish Open last week – has been taken out of his hands this week. In the bag in its place is a one-iron, and as Lee Trevino once famously said "not even God can hit a one-iron".
"I feel like this is a golf course where you can't really take it on too much," he said. "You can't cut it across corners, you can't take on some of the angles or bunkers that are here.
"This golf course dictates to you how play it, it's so well bunkered, it's so well designed. It's one of those courses that you know you go out here this week and shoot four 68's or 69, you're going to have a really good chance to win."
But to have a really good chance to win, you have to be playing well, and Rory's still waiting rather plaintively for that unpredictable moment when "it all comes together". And no matter how many times he says "it's close", at least four or five every time we speak to him at the moment, there's still no telling.
"It's been a very stop-start year, not what I had planned," he said. "In January I was feeling like I was in a good place in my game, but it hasn't worked out.
"I feel like I'm doing the right things, and just trying to stay as patient as possible, and enjoy the process of trying to improve. It hasn't quite happened for me over the past couple of weeks. But as I keep saying, it doesn't feel that far away.
"I'm in good spirits. I'm just waiting for that round or that moment or that week where it sort of clicks and I'll be off and running.
"I've had little periods like this before in my career. I'd say I was in worse positions than this. The pieces are all there, it's just about trying to fit them together."
Clearly Rory had been talking to the philosophical Padraig Harrington as well as he was full of perspective about the route he's travelled, in virtually the same terms as the 2008 champion had done last week.
"A second Open Championship isn't going to change my life," he said. "I'm still as ambitious now as I was starting off my career, if not more so now because I know what I've achieved and I know what I can achieve.
"If you were to ask me in (his first Open at) Carnoustie ten years ago, okay, you're going to be sitting in your press conference in ten years' time at Birkdale, what would you like to have achieved?
"And if I'd been told, you're going to be a four-time major winner , win The Open, be one leg away from the career Grand Slam, played on three winning Ryder Cup teams, won the race to Dubai three times, win the FedExCup in the States, of course I'd be, like, yeah, I'll take that! "
He freely admitted that he had an attitude issue with the Open in the past, when asked if he'd been or played with someone who had given up on themselves because of being on the wrong side of the draw.
"I was on the wrong side of it at St George's in 2011 and said some things I shouldn't have," he said.
"Have I been around someone who's given up? Yeah, I have," he added sheepishly raising his finger.
"But if you play in enough of them you're going to have good draws and bad draws. It's part of the nature of the championship, you accept it and you have no other choice. And I've learned to accept it over the years."
And maybe it's next year, not this, he'll find a course that really suits the unquestioned strengths of his game and be prepared to win again, the one where he made his Open debut in 2007.
"I won the European Amateur the year before to qualify for it, and had all these practise rounds lined up," he recalled. "I played a few holes with Faldo, played a few with Clarkey, and I was just really enjoying it trying to learn as much as possible, play with some of these guys that have sort of got the experience and been there and done that.
"I remember a lot about that week. I loved the golf course at Carnoustie. Yeah, I had a lot of enthusiasm. You're 18 years old, it's all new. It was great."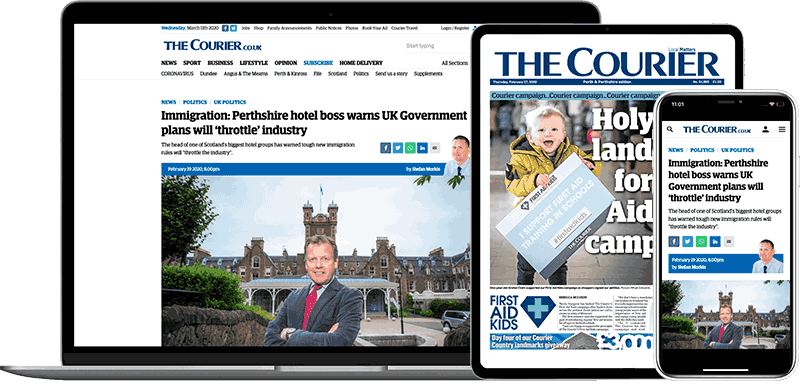 Help support quality local journalism … become a digital subscriber to The Courier
For as little as £5.99 a month you can access all of our content, including Premium articles.
Subscribe