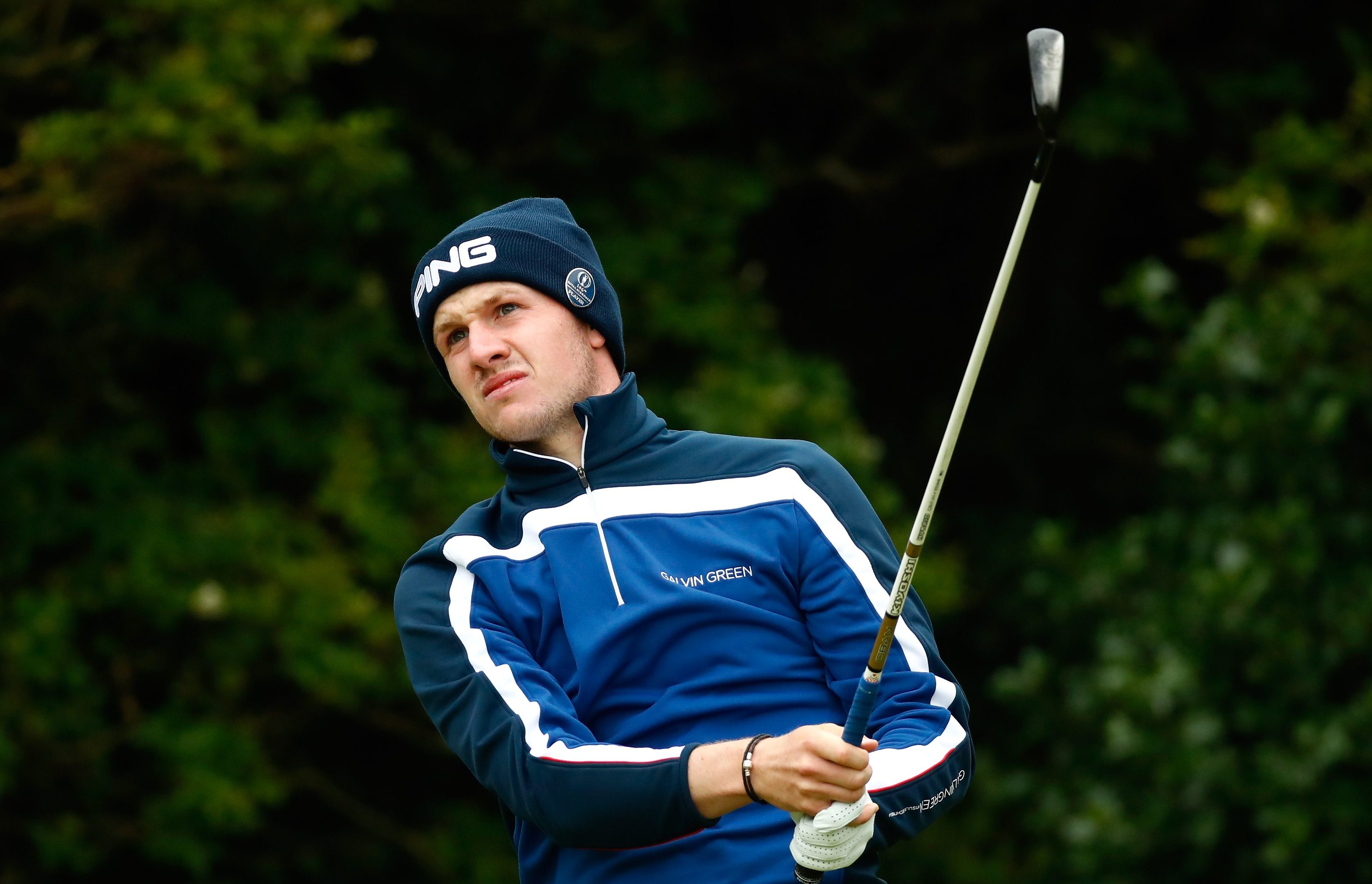 He was announced on to the tee with a mispronunciation of his name.
But none of the spectators cheering him off the 18th were getting it wrong when he finished his first round in an Open with back to back birdies.
And, in between times, he appeared on the leaderboard tied for sixth in the championship.
All told, Connor Syme (not Sim) had an afternoon at Royal Birkdale he will never forget and he won't be holding a grudge when he meets starter David Lancaster for his Friday morning tee time.
"The announcer actually asked me beforehand about how to pronounce it and then must have just totally forgotten," said the 22-year-old. "But that happens a lot to me. I've had Sim before, maybe worse! That's quite common.
"I woke up about 6am, went back to sleep for a bit then got up around half-seven. I surprisingly slept a little better than I thought I would. I tuned in to watch some of the guys going off. My caddy also came up to watch the early ones teeing off to get an insight into what was happening on the first.
"I definitely felt the nerves a bit on the first tee, though. I felt nervous walking around and then you get to the tee and you think, 'this is what you practice for'.
"It was class, the entrance I got to go on there. And then I hit a good shot and made a good par and that settled me down quite a lot."
It was indeed a good par and it was an even better one on the second, with a 15-foot putt sunk for his four.
Holes three and four were put behind him with little drama and when he birdied the fifth no doubt the friends and family down from Fife were taking pictures of the leaderboard with Syme's name on it.
There was no shame in the world number seven amateur dropping a shot at the 499-yard into-the-wind brute of a par four sixth to drop back to level and there appeared no threat of his round unravelling on the back of it.
Indeed, the four subsequent pars that followed probably deserved to yield at least one birdie.
By this point playing partners John Daly and Adam Bland were a collective 11 shots worse off than the youngest member of the three-ball and, hands tucked in his pockets between shots, Syme was a picture of control and confidence.
However, links golf can turn on you in an instant. And, after another beautiful middle of the fairway drive down 11, Syme made his first big mistake, blocking his mid-iron way right into an unplayable lie. Following a penalty drop and a chip that didn't make the green, a double-bogey six was a good result.
He took advantage of a kindly bounce in off a greenside bank to get a shot straight back on the par three 12th but the consistency of the front nine had gone and it was a rollercoaster finish to his round which included another double-bogey, two bogeys and the birdie, birdie conclusion.
"I didn't really have a target when I went out there," Syme said. "My goal is to try to make the cut and I've had a good finish there to give me a chance tomorrow. I just really enjoyed myself. It was brilliant to be out there."
The company of Daly, and the commotion that can sometimes accompany him, can prove to be a distraction but, for Syme, it was a pleasure to play with the flamboyant former Open champion.
"John Daly was such a nice guy," he said. "And he's very funny. Adam was nice, too, so that definitely helped. The whole spirit of the group was very relaxed.
"We were just chatting about golf. John was having a bit of a laugh when he was getting his Diet Coke brought over – just things like that."
Syme has a 6.46am start to his second round and will be hoping to build on his end of first round momentum.
"I felt good going on to the green on 18 and that I maybe needed to make a birdie to lift the spirits for tomorrow," he said. "So that was cool to see that one go in in front of the massive grandstands. It definitely gives me a chance and I'm looking forward to the challenge. I'm up early and we'll see what happens.
"There was a lady with a Scottish flag shouting my name which was cool and I got a big clap at the end which felt really good. Hopefully a few of my friends will make it down for the second round and something under par tomorrow might help me make it through."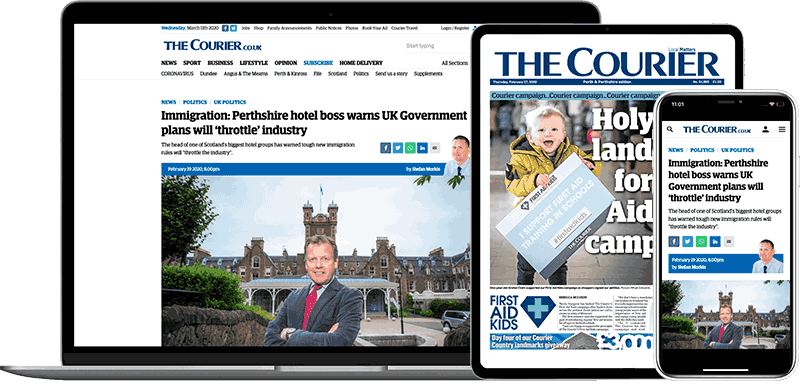 Help support quality local journalism … become a digital subscriber to The Courier
For as little as £5.99 a month you can access all of our content, including Premium articles.
Subscribe