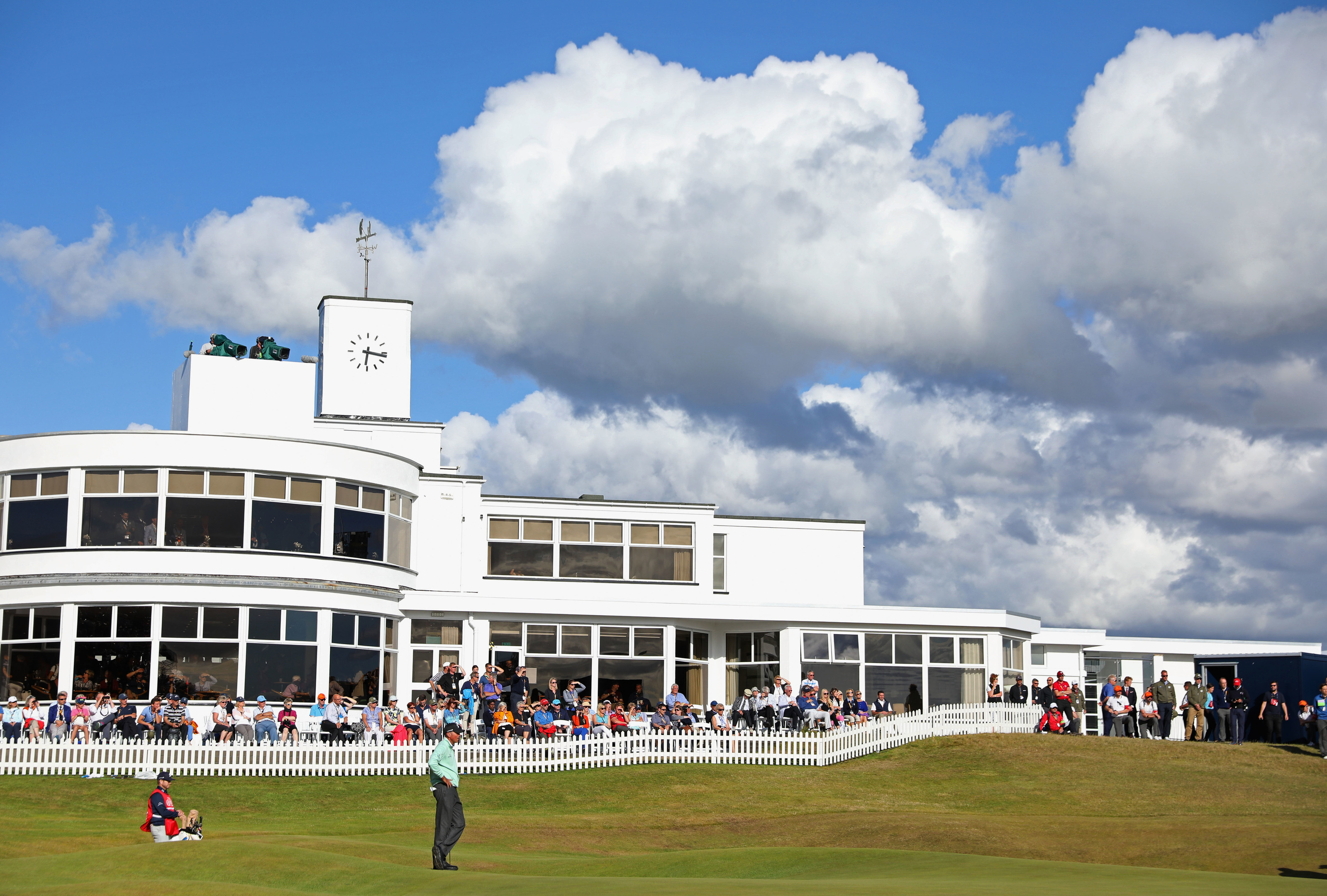 Matt Kuchar is a pretty positive kind of guy – he was still thrilled with his co-leading 65 despite finishing with nine straight pars, for example.
Even when getting battered by storms at Dundonald Links last week, the veteran among the three Americans leading the Open Championship was thinking of the bright side.
"We had a couple of awfully challenging days at the Scottish Open," he said. "And I thought, I'm glad I'm over here, I'm glad I'm doing this.
"It was extremely difficult but this is not something I'd ever do in the States. And I was getting a feel for the shots you have to play pver here.
"I thought this is a perfect tune-up for coming into this week. And I forgot how good Royal Birkdale was, so I enjoyed my practice and felt I had a good feel for the golf course."
It didn't feel quite like 29 for the outward nine, but "you take your opportunities where you get them," he continued.
"We had it challenging for six holes but nothing like the guys with the earlier tee times," he conceded. "I was just trying to survive the sixth hole, but ended up getting a birdie there.
"The back nine I stayed incredibly aggressive. I had a couple of opportunities that I wasn't able to convert but sitting here at 5-under par, I'm awfully pleased."
He played with Richie Ramsay – who continued his recent good form with a 68 – and the pair go back a bit.
"I've seen Richie around for years," he said. "He's kind of like myself, a US Amateur champ, and he played a lot at my home club, the Golf Club of Georgia. We have a lot of mutual friends, and he's a good guy to play with."
Kuch has played twice at Birkdale before, but remembers most the advice given to him here by the late Payne Stewart.
"I was close to turning pro and most of the Tour players said I should strike while the iron was hot, but Payne said stay in school.
"He said `The PGA Tour is going to be here for the next hundred years. Don't be someone wishing he had those two years back to be a college kid.'
"Now I'm in the prime of my career, that's a vivid memory from 1998."