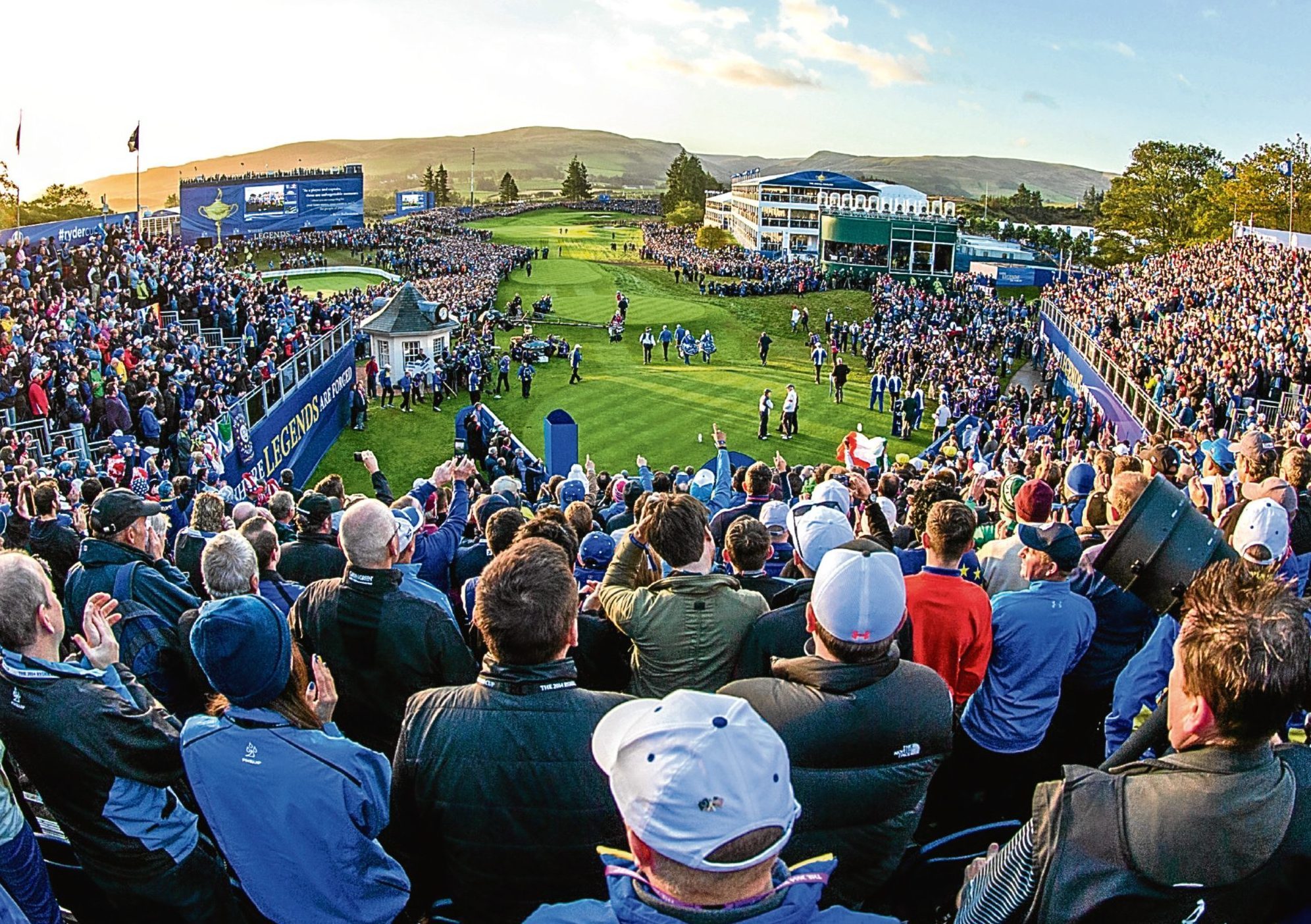 Scottish authorities are seeking a guarantee from the European Tour that there will be no "disaster" of a clash between the BMW PGA Championship and the Solheim Cup when it is staged at Gleneagles in 2019.
VisitSctoland's director of events Paul Bush has formally requested European Tour chief executive Keith Pelley ensures there is no clash between the Tour's flagship Rolex Series event and the Solheim when the BMW PGA switches from May to September from 2019 onwards.
The dates are set for the Solheim when it returns to Scotland for a third time, with the weekend of September 13 to 15. It's vital that there are no clashes, said Bush.
"The PGA Championship has moved to May, the BMW is moving to September," said Bush, speaking as Scotland and Gleneagles completed the handover from Des Moines after last weekend's USA victory.
"I have formally written to Keith Pelley, saying you have to keep that week sacrosanct. The BMW PGA and the Solheim going head-to-head would be a disaster. I've raised it for the whole of September because it's important for Scotland and for women's golf.
"I would hate to think of a clash like that; in these days of equality and diversity, women's sport is so important.  It doesn't need to happen, and we have raised it at the highest level."
Bush wants "a women's summer of sport" in Scotland in 2019, with only the Aberdeen Asset Management Scottish Open of the top mens' events being staged north of the border.
"The Open's at Portrush, the Seniors is elsewhere, there's a good gap between July and September for us to build it up," he said.
Bush added that there would be a big push next year by the Scottish authorities to boost attendance at the Open Championship at Carnoustie, which is not historically one of the best attended venues on the rota.
"We saw at Birkdale last year there was 230,000 people," he continued. "We've got to work hard as a nation to get people there, making sure transport links are better.
"Carnoustie shouldn't be difficult next year because there is a station at the course.
And one of the benefits is the way nearby Dundee has developed, added Bush.
"It's a phoenix from the ashes.  It's a pity the V & A is not going to be ready for the Open, but it's our most exciting city in terms of future opportunity."