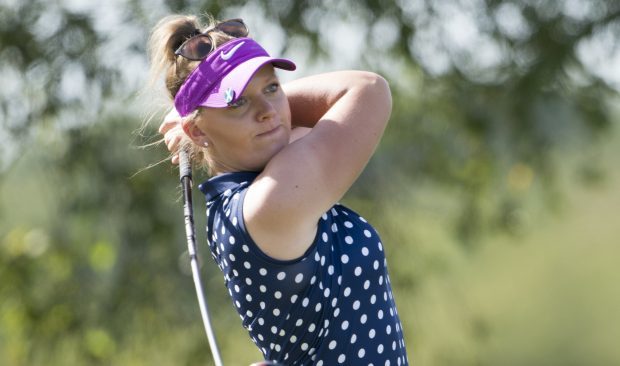 St Andrews' Chloe Goadby completed her outstanding 2017 golf season with a historic achievement but has put her clubs away before gearing up for 2018.
The 20-year-old St Regulus club member has been literally across the world in the last few months from Taiwan to the USA, culminating in being part of the University of Stirling team that became the first international visitors to win a Division 1 NCAA event in the States.
The Stirling team of Chloe, Gemma Batty, Emily Laws, Hazel MacGarvie and Mirren Fraser won the Yale Intercollegiate at the prestigious Ivy League University in Connecticut, with Chloe taking the individual honours.
That culminated a run of events and victories in two British Universities and Colleges (BUCS) tournaments, a second place in the European University Sports Association tournament in the Cezch Republic, and finishing fifth in the rain-shortened World University Games in Taiwan in August.
That trip, said the Scotland internationalist, is what gave her the momentum for her best run in competitive golf and her biggest win to date at Yale.
"The World University Games was one of the best experiences I have had in my time as a golfer," she explained. It definitely helped prepare me for the rest of the tournaments of the season.
"I believe that, if you can enjoy it as much as possible, then it gives you the best opportunity to play well – and that was one of my main goals this season.
"This has undoubtedly been my best season to date and I have been very consistent. I think this is highlighted in the good run of events I have had following the World University Games."
What crowned the season, however, was the double victory at Yale, believed to be the first time an visiting international team has won a tournament in the highest level of college competition in the USA.
"It is definitely my biggest win to date – and my most exciting – as it was paired with a team win as well," she continued.
"I played last year and was completely overwhelmed by the challenge by the golf course and the level of the playing field. So, to go back and win it this year proves how far I have come and that I am capable of winning tournaments in a highly competitive field.
"It was also very special to win the team event, particularly as we had a very young team and we hadn't expected to win going into the event."
At the European event in the Czech Republic last month Chloe won silver medal while Stirling retained both the men and women's team titles, while she also won BUCS events in the Midlands and in Fife, but now is the time for the third year Psychology and Sports Studies student to focus on her studies.
"I have a lot of University work to catch up on and a few assignments to complete," she explained. "So, I have taken a couple of weeks off golf, whilst getting back into a good gym routine to begin my winter training.
"It is obviously quite difficult to manage the balance between competing and university sometimes; however, it is about understanding it comes in waves and trying to organise and prioritise your time."
Chloe will be part of the Scotland squad heading to winter training camp in Dubai as she sets her sights on her goals for next year.
"I have given myself more opportunities than ever to win and I look forward to giving myself more chances next season," he said. "Hopefully I can build on the success I've had this year and keep enjoying the great opportunities I'm getting in this game going forward."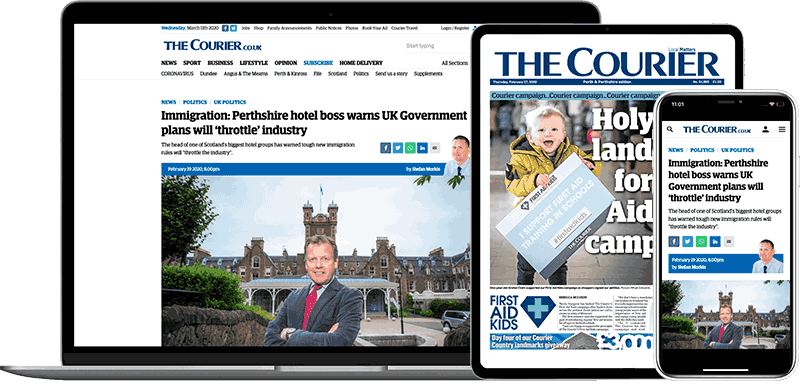 Help support quality local journalism … become a digital subscriber to The Courier
For as little as £5.99 a month you can access all of our content, including Premium articles.
Subscribe