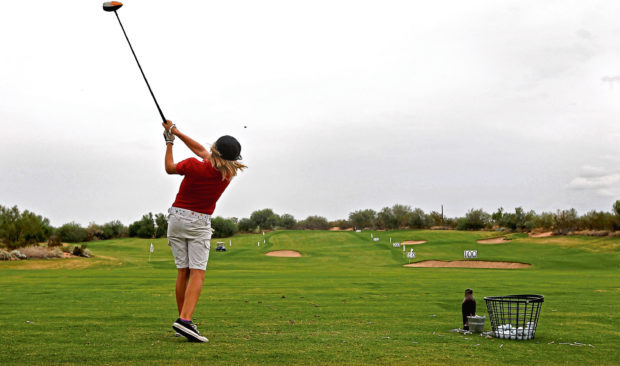 The question was obvious; how does the R&A go from being an organisation that did not admit women to membership just four years ago to being the standard bearer and advocate for women's golf?
Well, it goes by the little matter of £80 million input over the next decade into the R&A's Women in Golf charter, launched several storeys up in the London sky at The Shard last week.
"If you spend your whole life looking backwards, you never achieve anything," said R&A chief executive Martin Slumbers, a comment that simultaneously strikes home to the crusty "traditionalists" – many of whom still remain entrenched like molluscs in his own club – but also those of us who question the R&A's right to position themselves as women's champions.
Slumbers has had his misses in his three years looking out of the balcony upon the first and 18th fairways of the Old Course, but this one is frankly a no brainer. Every survey shows that women remain a ridiculous minority in golf in the UK, particularly when one compares numbers with tennis.
Quite how our sport has managed to alienate so much of half of the population when it should be an attractive leisure option for them almost equates to a collective death wish.
The R&A's financial input will go towards national associations – mostly in the English-speaking countries as participation levels elsewhere seem much more acceptable in mainland Europe – demanding positive action and setting targets for increasing female participation.
The charter also seeks to address the imbalance in gender within the golf industry itself, and to develop an "inclusive environment for women and girls".
All this may wrankle in the ultra-conservative circles of golf club management as "positive discrimination".
This would, of course, be valid if our golf clubs and associations as they now stand were paragons of meritorious achievement.
But they're clearly not, and they've selfishly allowed the gender imbalances to become so great that it's incumbent that the measures are equally as unabalanced to correct them.
There are a few red herrings often brought up to question the need or desirability to make golf more accessible to women and girls. One, voiced by an older friend of mine recently, is that some kind of takeover is underway, wondering where "all this demanding for equality would stop".
Well, my answer to this was, rather obviously, not until some kind of equality is achieved. But to be truthful the aim isn't even that, if true equality was actually achievable.
Women in golf aren't looking for quotas, or directorships, or even equal prize money.
They're looking for a fairer crack, more weekend tee times (because they work too, amazingly in the 2010s I know, but still), a fairer slice of media coverage that isn't patronising, and not to feel like they're walking on eggshells in clubs where rules are so antiquated that they're barely in the 20th century, much less the 21st.
Oh, fewer questionably sexist comments of the habits of women playin golf would also help. Any idiot who suggests women are habitually slower players than men should be hereby sentenced to watch Patrick Cantlay and Bryson Dechambeau playing in Sunday's Memorial Tournament final round on repeat, once for every ill-advised comment they make.
The other benefit of the Women in Golf Charter, I hope, is to clear the way to make golf much younger than it is at the moment.
It seems sexist in itself but the studies are very clear – more women in golf clubs will bring in more families. Yes, this is the type of environment we've created for golf, one that's somehow hostile to the family unit.
In alienating women, the game has also done an expert job in alienating young people of both sexes.
There's easy ways to break some of this down. All of golf's better traditions – respect, fair play, decorum – can be preserved even if people wear jeans on the course or use their mobiles in the clubhouse.
There was the anecdotal tale – told to me anonymously so I can't verify it, but it bears all the hallmarks of authenticity – of the Scottish club pro who went to a primary school and signed up 27 kids for Saturday lessons.
However on returning to the club to tell his club captain the good news, he was reminded that the kids should be instructed to dress "appropriately" – school uniform would suffice.
The school was duly informed of this requirement, and three kids showed up.
Which kid wants to wear their school uniform, or similar, on a Saturday?
Yes, it seems odd that the R&A are the standard bearers for all this. I'm not convinced about their own process for accelerating the number of women members nor the pressure they're bringing to bear on other prominent clubs.
But somebody needed to do something, somebody with a semblance of authority.
If it has to be the R&A, so be it.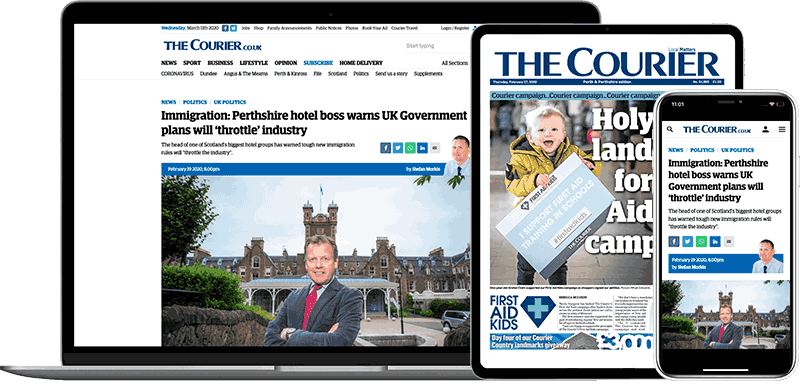 Help support quality local journalism … become a digital subscriber to The Courier
For as little as £5.99 a month you can access all of our content, including Premium articles.
Subscribe