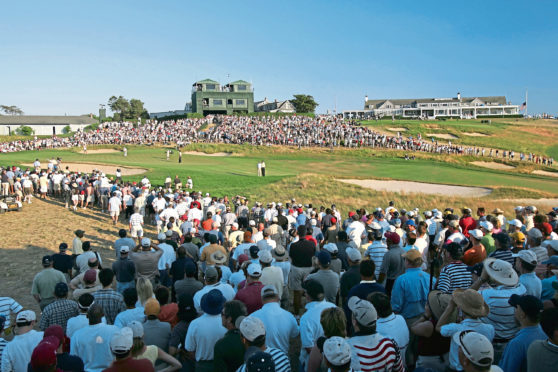 The USGA have gone back to what they know. Not surprisingly with the dark blue blazers, there are decidedly mixed feelings about this.
The US Open is at Shinnecock Hills, one of the USGA's five founding member clubs, no less. The Long Island course is old money, old ways, old habits.
After recent flirtations with new developments at Chambers Bay and Erin Hills last year got almost entirely hostile reviews, the next few US Open venues are the old favourites – Shinnecock, Pebble Beach, Winged Foot, Pinehurst, Oakmont and Olympic. They're even back at "Shinny", with undue haste, in 2027.
This doesn't mean that the USGA can't royally muck it up, of course. They managed to make a dog's breakfast of Oakmont a couple of years ago with over-fast greens and 300 yard par threes.
The universally loved Shinnecock should be impossible to muck up, but nothing is beyond the capabilities of the USGA in this regard. Last time, in 2004, they famously lost some greens in the final round.
The portents are better this year. Phil Mickelson has already called the set-up phenomenal on a pre-championship visit, with the usual penal US Open rough but fairways at some point over 40 yards wide, which is like a Paris boulevard compared the customary width.
This was Erin Hills last year as well, however, until the USGA blinked under player complaints and cut back the rough. So it's impossible to be entirely confident, but it seems we'll have at least have a traditional US Open feel about Shinnecock.
It's not my preference, or for anyone who likes creative golf. But it's the championship trademark, and once a year is sort of acceptable, so long as it's just once a year.
Picking a winner is more difficult. Keeping the ball in play without sacrificing length is a key, which makes one turn to Dustin Johnson, winding into form at the right time with his win in Memphis at the weekend, and Rory McIlroy if he can shake some of his inconsistencies of late.
Chief sentimental interest, of course, surrounds Tiger Woods and Phil Mickelson, but if the narrative from Augusta continues I think we're going to see that the majors are a young man's game now.
Tiger's game has looked great in parts. But he's not managed to get all working parts in order and his ability to keep the ball in play off the tee remains suspect.
If I were a betting man have a little side-wager on Jon Rahm, Justin Rose and Tommy Fleetwood. It's time that the Euros make a case in the majors – I expect it to really happen at Carnoustie, but there's no reason why we can't start at Shinnecock.
A quicker way forward
The European Tour are obviously keen to show that the Shot Clock Masters in Austria at the weekend is just the latest of their sharp innovations.
Yesterday morning the tour sent out a series of "key stats" compiled from Diamond Country Club. They show that about half an hour was saved both in three balls and two ball rounds on the average from this course, while scoring was more than a shot better than the average at tournaments at the venue since 2010.
The message the tour want out is clearly not only were the players quicker, they were better.
There have been legitimate questions about relevance. More than a few have wondered about the whole point of such an event, given that the notoriously slow players would obviously opt not to play.
These tend to be the same people who are tired of people "moaning about slow play" and demand solutions. Well, here's a decent attempt at a solution and they still can't be constructive.
Eddie Pepperell, a good and witty thinker about the game, pointed out that the European Tour doesn't have a slow play problem to start with – arguably true – and saving half an hour on a less-than full field doesn't actually add up to much.
True, if you think the average round time is the only target here, and it really isn't. We understand that 156-strong fields – far too large in my opinion, and there were just 120 in Austria – are part of the underlying problem.
But the real target of the Shot Clock – and one it hits directly – is the time spent faffing about on pre-shot routines and selfish time-wasting.
It's these ridiculous habits that infuriate people and appear to be almost endemic in college golf in America, if the US NCAA championships the other week is anything to go by.
Along with the general approval of those involved, the reaction to Austria in the US – where there most certainly is a slow play problem – is what gives most encouragement.
Both Billy Horschel and Dustin Johnson spoke admiringly of it, both hoping a precedent might be set.
If course, the notorious and defiant tortoises like Jason Day and JB Holmes et al won't change readily and will avoid Shot Clock events if they can.
But Austria showed it can be done. And what if it were adopted everywhere?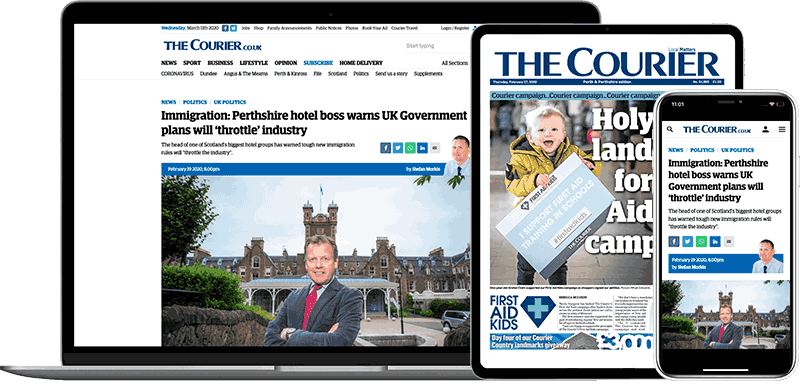 Help support quality local journalism … become a digital subscriber to The Courier
For as little as £5.99 a month you can access all of our content, including Premium articles.
Subscribe