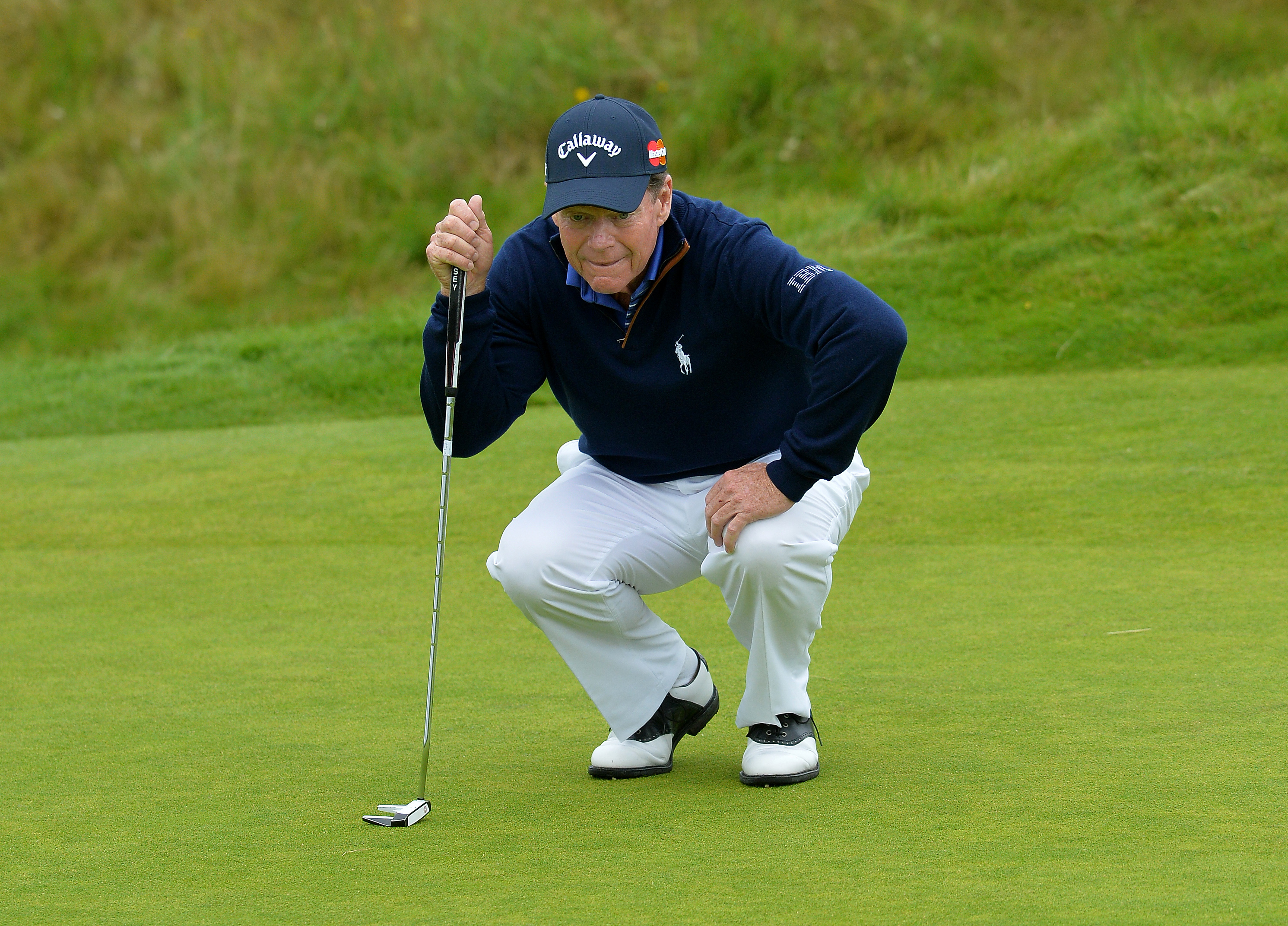 Tom Watson is thrilled about coming back to the Old Course for the Senior Open Championship presented by Rolex later this month – but not for sentimental reasons.
Thousands of Scottish golf fans will look forward to another emotional farewell by a man they consider one of their own after five Open titles, especially over the Swilcan Bridge after his last trip across in the 2015 Open was a little less grand than some imagined.
Then, playing after lengthy rain delays, the crowds had most dispersed and darkness was falling fast when Watson came up the 18th, illuminated mostly by street lamps and the lights beaming out of the clubhouses along Golf Place.
Not surprisingly to anyone who knows this man, still an arch-competitor at 69, Tom never thought that was his last walk up the final hole of the Old Course – and he doesn't think this will be either.
"Who says it's my final walk?" he asks almost indignantly. "In the Senior British Open, who knows?
"I tell you what (playing the final hole again) does; it allows me to rectify what was my final hole of Open Championship golf, which I concluded with a pretty good drive, a shank and a three putt for bogey.
"On the last hole at the Old Course at St Andrews," he added ruefully. "I'd like to get even about that just a little bit."
But coming to St Andrews for the Senior Open is something Watson has advocated vocally for some time, and he's delighted that it's now going to happen.
"The superlatives sometimes are overdone, but I think you have to admit that having any tournament at the Old Course at St Andrews, it's really a special event.
"My fellow competitors, there's just a little bit of extra excitement about going to St Andrews to play there. I had a very subtle role in it, I was asked my opinion and I said I would 100 per cent endorse it.
"The Senior British Open needs to be at St Andrews. Everybody who is going to go over there understands the importance of it being there and it means something extra special for the players to play there."
Watson is even a senior in Senior golf terms now, but he still feels he has a chance.
"I still have the belief that I can compete against the old guys, even though I'm probably the oldest guy in the group most likely," he continues.
"I might have a few tricks up my sleeve, being able to play St Andrews, if I get my putter going – one of the things about playing St Andrews that's really not recognised is the number of long putts that you are required to putt on those huge greens.
"Where they put the flag positions during the tournaments, it's very difficult to get it close on several of the holes, so you're faced with a minimum of 40 feet, 50 feet of length of putts. Getting the right weight and right speed is extremely important putting at St Andrews."
For all his successes elsewhere, Watson never won an Open at St Andrews, his bid for a sixth title in 1984 faltering at the Road Hole and opening a door for Severiano Ballesteros to win.
"It took me a while to embrace links golf," he said. "My first shot at Monifieth in practice in 1975 was lost and I did not like the Old Course when I first played it in 1978, the blindness with the bumps and the humps and the bounces, landing it 70 feet short of the hole and things like that.
"Even though I went to Turnberry and won. Finally, I went to Lytham St Annes in 1979 not playing very well and frustrated and I said, `Watson, get off your pity pot'.
"I decided I had to stop disliking the game, to take what comes and deal with what each shot gives you here.
"I had an 'aha' moment there.  Even though I didn't play well, I figured out that I'd better join, rather than fight my feelings about links golf."
Three more Open titles followed as a result but 1984 was to be a harbringer of things to come, as he lost from leading positions in the Open in 1989, 1994 and most gut-wrenchingly of all, 2009.
"The 17th hole in '84 in particular is my most disappointing memory," he continued. "I took the 2‑iron off the upslope and tried to hit it on to the green in the air, went on the infamous road, and made a bogey.
"As I was about to putt (for par), Seve made his putt for birdie (on the final green). I didn't make the putt, and then I had to hole my shot on the last hole and I didn't do that, either.
"The 17th is obviously a hole that gives everybody problems.  You play it the way Jack (Nicklaus) told me to play.  You lay up short of the green and try to get it up and down for your par and then go forward.  You just don't mess with the Road."
Tom will be at Carnoustie for the Open the previous week to the Seniors "with a little emptiness" there.
"I would be a liar if I said I didn't miss it, but the realisation has long passed that I can't compete with these kids anymore, you know, how far they hit it," he said.
"The thing about Carnoustie, different to all of the other courses in the rotation, is it forces you to challenge the bunkers. If the rough is up, you cannot afford to hit it in there and so you have to challenge the bunkers.
"They are like water hazards, sometimes you have to come out sideways and sometimes it's hard to do even that.
"Prudence off the tee is shown by the winners of the championship is something that you have to know. That's how the winners played these Open Championship golf courses"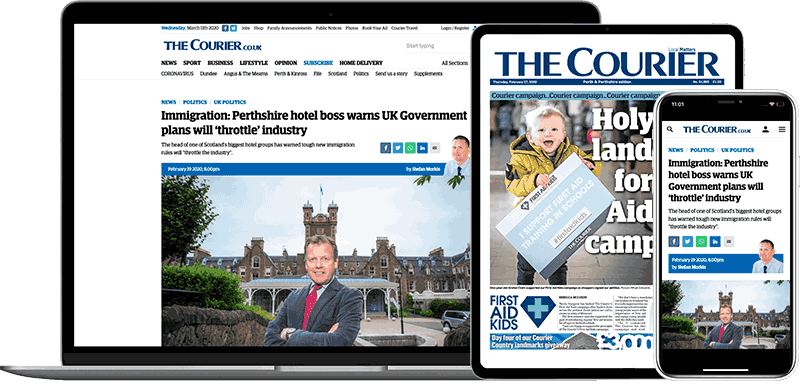 Help support quality local journalism … become a digital subscriber to The Courier
For as little as £5.99 a month you can access all of our content, including Premium articles.
Subscribe