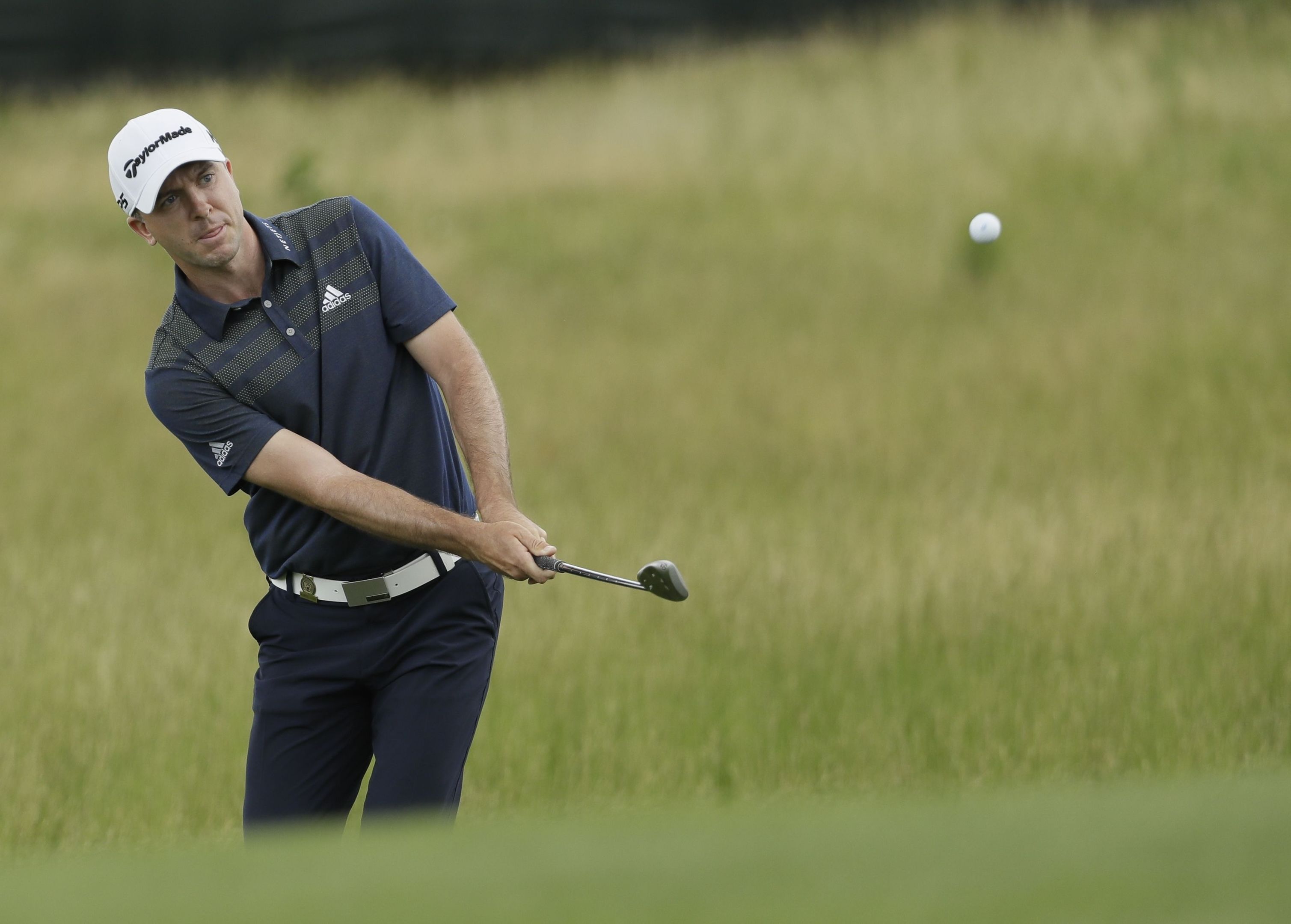 Martin Laird isn't as envious of his friend Russell Knox as much as he wants to emulate his fellow Scot's surge into form.
Laird was the trailblazer as a US-based Scot, reaching World No 21 in 2011 after he won the Arnold Palmer Invitational event and after a couple of fallow years Laird actually was just ahead of Knox again in the world rankings earlier this year.
That was before the Inverness native came back to form with the three strong finishes culminating in his win in the Dubai Duty Free Irish Open at the weekend, leaping his back into the world's top 50, and Laird, back home for the Aberdeen Standards Investments Scottish Open, is not surprised.
"We've become good friends and we played the team event in New Orleans together this year," said the Glaswegian, now based in North Carolina. "I was really happy to see how well he's played this last few weeks, winning in Ireland was brilliant.
"When we played in New Orleans together we both played really well, despite the fact that neither of us had been doing that great going into the tournament.
"Then we ended up playing together in the 36-hole qualifier for the US Open and he made it, then went on to do well at Shinnecock Hills and it's just continued from there.
"It's encouraging for me to come back and try and get in the mix as well, I'd really like to get in there and do what he's been doing.
"I feel like I'm playing well even though the results haven't been as good in recent weeks. I feel a turnaround is there. I'm looking for a little three or four week stretch like he's had, that would be very nice because we've got a nice run of tournaments coming up."
Laird has warmed up for his week at Gullane with little practice with Dad Charles – Laird's parents live in Largo – at Lundin.
"Just played nine holes on Saturday, teeing off at 8am and no one was out there. It was brilliant.
"It's always nice to get out and get the travel stiffness out of me, loosen the back up a bit and get out with my Dad to enjoy conditions like this."
And he loves the hard and fast conditions on links courses all over the country right now.
"I think Muirfield was the last time we had a links course for the Open playing this fast," he said.
"I'm always excited to come back and play links golf but when you see it like this it makes me even more excited because it's so different to what we all play most of the time.
"I don't think when it's this fast you want to hit it low because you literally can't stop it. The only way you can have a hope of checking it is by bringing it in high and hoping it doesn't get a downhill bounce.
"I was playing well at Muirfield (in 2013) when it was like this because I felt that hitting it high gave me an advantage when it gets this firm.
"If you hit it low with a seven iron you've no chance of stopping it at all, whereas if you can hit a big high one you've at least got half a chance on some of the holes."
Laird isn't in the Open Championship, and is depending on a high finish at Gullane for an eleventh hour call to Carnoustie, but winning the Scottish would be reward in its own right.
"It's my national tournament so I'd put it right there behind the Majors," he said. "The reason I come back every year and try to do it is because I just love it and if I was to win it would be one I would definitely look back on as one of the greatest, if not the absolute highlight of my career.
"Even in the couple of years where I've had a chance it's been really fun being in the mix and having people cheer for me.
"I only really get home support once a year! I don't hear too many people in America shouting 'come on Martin' but sometimes over here when you're playing well you get it. And it's really nice."