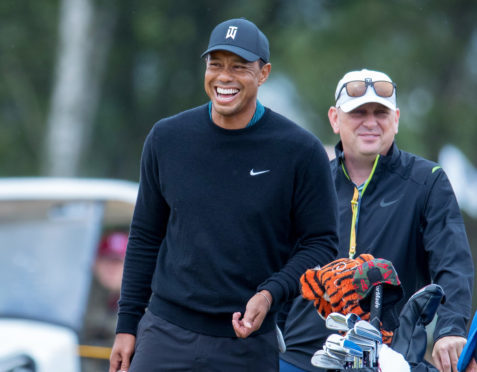 Russell Knox's summer just keeps getting better and better.
After winning the Irish Open a couple of years ago with a Hollywood finish, Scotland's best hope of lifting the Claret Jug at Carnoustie will get the chance to share the fairways with the golfer whose star shines brightest. And whose picture used to be on his bedroom wall.
It would be fair to say that Knox is happy to have been drawn with Tiger Woods.
Not often do you hear a player of his stature speak of dreams coming true in the week of a major before a ball has even been struck.
"It has been an amazing couple of weeks for me," he said. "Almost winning a tournament, winning a tournament, contending at the Scottish Open and then getting to play with your hero.
"I watched him win the Masters in '97 when I was about 12. He is probably the reason why I played golf – just watching him dominate for years.
"I had a poster of him on my wall. He changed the game for everyone, including myself.
"I never thought my career would be fully complete if I didn't get to play with him.
"Hopefully I have a long way to go but at the darkest times for Tiger with injuries and what not, I didn't think I'd ever get to play with him. This is a dream come true.
"I've played in his tournament in the Bahamas, which was great, but to play with him is amazing. To play with him at a major even more amazing. To play with him in a major in my own country is even more amazing. It's pretty cool.
"I've played with Phil (Mickelson) a couple of times and that is beyond what anyone else brings – and Tiger is in a whole different category.
"I'm expecting craziness.
"Even McIlroy came out a few weeks ago and said playing with him was tough so I'm expecting it to be difficult."
Knox added: "He has come back differently but if he walks on the range people know and he is never going to lose that presence.
"He is more than capable of winning this tournament by 10 shots.
"Everyone has seen he has come back just as good and he will win tournaments. He might win this week – you never know."
Some would view being in Woods' three-ball as extra pressure but for Knox it might work the other way, especially as he is mentally prepared for his golf to suffer.
He said: "I do care how I play but this is a once-in-a-lifetime opportunity to play with your hero.
"I'm just floating on air. Play great or play awful, I just have to enjoy it.
"The adrenaline will be pumping for sure with everything out there so fatigue won't be an issue."
There is no such thing as a random draw for the Open's first two days so Knox should take the R&A decision to put him out with the world's most famous player as recognition of his recent achievements.
He said: "I was talking to my caddie and he was like 'You deserve this tee time with your play recently'. It will be cool.
"It was nice of the R&A to do that, being a Scottish golfer and in form.
"If I hadn't done anything in the last month or so there was no way I'd be in that pairing but because I have, I deserve to be there."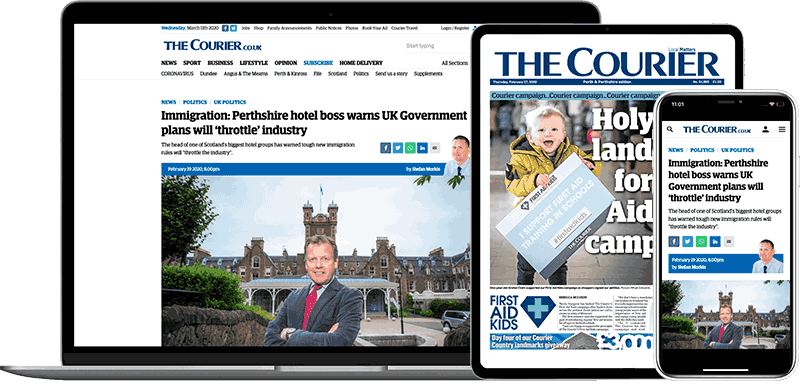 Help support quality local journalism … become a digital subscriber to The Courier
For as little as £5.99 a month you can access all of our content, including Premium articles.
Subscribe