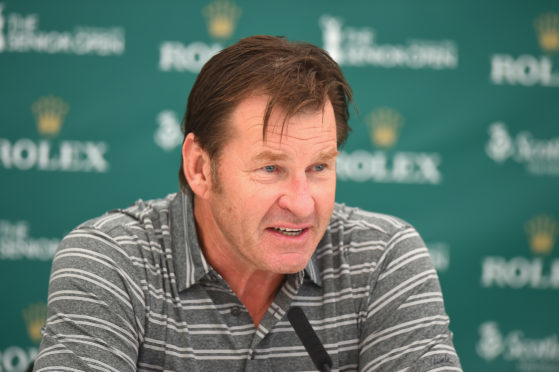 Sir Nick Faldo's plan for St Andrews this week is simple – try to enjoy the Senior Open, and get the precise measurements for the short eleventh.
This may not be the three-time Open champion's final competitive bow – although it seems likely that it could be. Now 61, with his legacy secure and a lucrative career in broadcasting in the US, there's no need for him to be bashing ball after ball on the range as he used to do.
He played "four or five events in a row" last year and found it "very deflating to be honest…hard work. I'd rather go fishing."
Only this week, back at the scene of his 1990 Open victory, he's found again that golf doesn't let go of you that easily.
"It's the great thing about this game," he said. "It tortures you. It keeps saying, come on, you can go and practise.
"I think I can play. You always want to go play. I'd like to think I could tee it up and actually enjoy myself, and that's the bottom line."
And there are still remnants of the old, driven Faldo in there nagging at him, and they take him back to when he learned to play the Old Course, with the playing notes of Gerald Micklem, the austere Englishman and former R&A championship committee chairman, who had taken a shine to him.
"He had three pages of handwritten notes on how to play St. Andrews, and all the lines (of where to hit)," he said.
"He gave me lines and angles of every championship pin which I transcribed into little cards, so the very first time I played here, I knew exactly where to go.
"That was right up `Faldo Street', there's a way to play a golf course; there's a route, a plan to it. So I loved it from day one."
He needs the exact measurements of the 11th as he plans to recreate it in his back garden, and he wants to play the Old Course one more time after this week – but not in this layout.
"The one thing I still want to do is come here and play the course backwards," he said, relating the now once regular but now rare practice of playing from first tee to 17th green and so on.
"We were walking down 12 and you turn around and look back, you've got that bunker (Admiral's) not in play, but if you're coming off 13 tee,  hitting to the 11th green,  it's fantastic.
"You've got the bunker in the middle of the fairway and you have the biggest bunker (Strath) in front of the green and we all know what the green looks like behind.
"I've got to come and play backwards. I would love that."
The good news is that the Links Trust, having not allowed backwards play for about a decade – there's a lot more to it than simply the changing pins around – are thinking about a week of backwards play again, maybe for sometime late next year.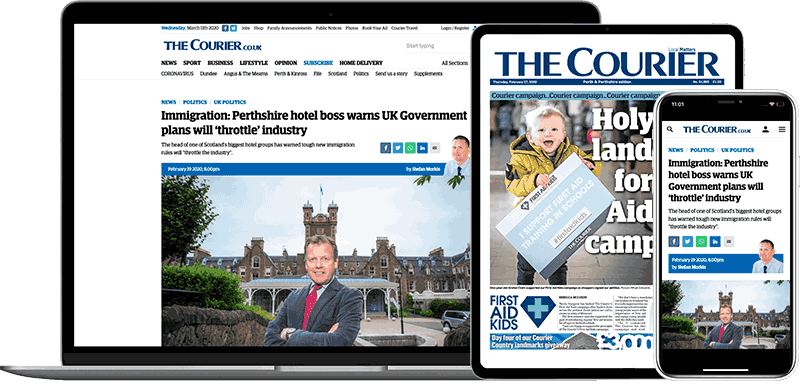 Help support quality local journalism … become a digital subscriber to The Courier
For as little as £5.99 a month you can access all of our content, including Premium articles.
Subscribe