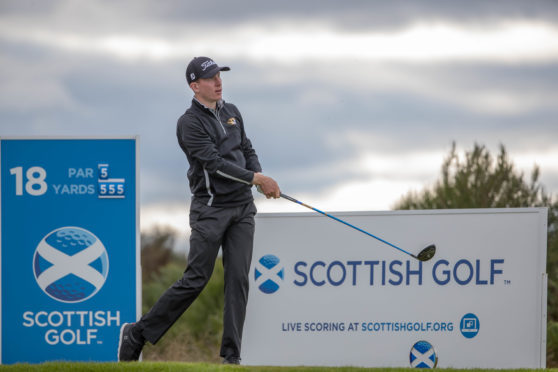 Euan Walker may be regarded as one of the top three amateur players available to Scotland right now, but as far as he's concerned he's not nearly good enough.
The 23-year-old is one stroke back off the lead in the Carrick Neill Scottish Strokeplay Championship at the halfway point at Gleneagles, just a week before he leaves to represent Scotland with Ryan Lumsden and Sandy Scott in next week's World Team Championships for the Eisenhower Trophy at Carton House in Ireland.
But despite a solid enough season to gain the World Amateur ranking required to get in the Scotland team and his form over the King's Course, Walker is literally a work in progress – this despite four years at the University of Missouri and nearly seven years at elite standard amateur golf.
His 68 yesterday left him just a shot behind France's Victor Veyret going into today's final 36 holes, but he's not where he wants to be in terms of his swing.
"My rhythm and tempo  have always been my strengths, but they're the only thing that hasn't changed," he said. "Last winter I decided to overhaul my swing and basically it's covered everything.
"I'd done well in my career but I was never happy with the results I was getting from my old swing. Looking back it's something I should have done a few years ago.
"I'd achieved everything I could with my old swing. If I want to compete in these elite amateur golf events, much less maybe playing professionally in future, I had to make the changes.
"It's still improving week by week but the reconstruction is not fully complete and it's not built in yet. But my swing is so much more consistent and my results have been as well this year."
Walker looked like the sole leader with three to play, but he was bunkered the short 16th for his first bogey of the day and then "made a real mess" of the 18th, when he was just short of the green in two but contrived to thin a chip and somehow ended up with a clumsy bogey six.
That dropped him behind the 21-year-old Frenchman from Chantilly, aiming to follow Paul Barjon (2012, at Walker's home course at Barassie) and Romain Wattel (2011) as recent French winners of the Scottish strokeplay title.
Yesterday strong winds swept across the King's Course – turning temperatures prematurely autumnal well into the afternoon – but Veyret was already through the toughest stretch of the course with an early morning tee time before they arrived and was able to hold it together with the wind at his back for a best-of-the-week 65.
"I was three-under for the back nine but two-under on the front nine was better because it's the much tougher half," he said. "I've never played inland golf in Scotland before but this has been a pleasure to be here.
"The wind got up stronger and stronger as the day went on, but my iron play was solid, I'm putting very well right now, and the greens here are perfect."
Euan McIntosh's chances of the first-ever double of matchplay and strokeplay national titles in the same calendar year diminished with a two-over 72 leaving him six shots behind the lead.
"Hopefully I've used up all my bad luck over the first two days, but I'm a realist," said the 49-year-old. "It was 36 putts again and that's not going to get it done. I just don't see the lines on these greens and that's the frustration."
England's Laird Shepherd from  the Rye club in Kent and Kazakhstan's Nurtai Saldarov – who represents Craigielaw Golf Club in East Lothian – are among a group in third place on two-under.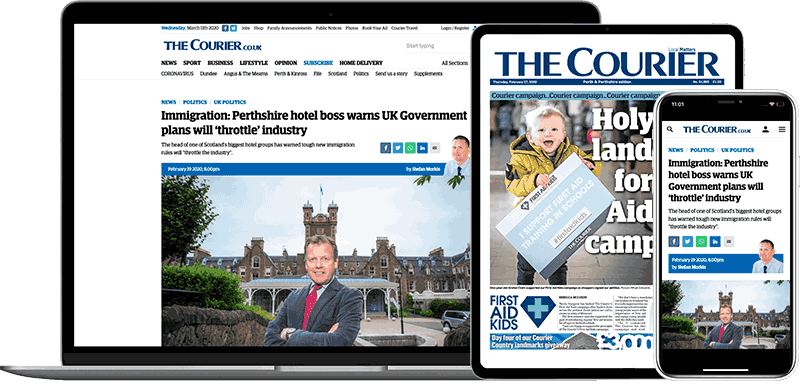 Help support quality local journalism … become a digital subscriber to The Courier
For as little as £5.99 a month you can access all of our content, including Premium articles.
Subscribe