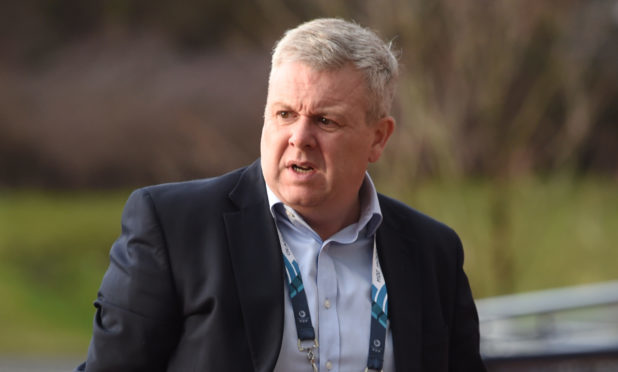 The rebel "Requisitionists" who voted down Scottish Golf's proposed financial restructuring in March will have their own proposals tested at a special general meeting of the governing body early next month.
Several Areas and Counties who voted against SGL's proposed rise in the annual levy – the fee paid by every golfer from their club membership dues to the governing body – from the present £11.25 to £15 have tabled proposals which including raising the levy to £14.50.
Scottish Golf officially confirmed yesterday that a special general meeting had been set for Thursday, October 4, at the Stirling Court Hotel, Stirling, at 7.15 pm, and have also released an accompanying statement supporting the new proposals.
These plans, which also include stricter controls on how money raised from the levy is spent, were drawn up by a number of member Area associations and counties that voted down the original plan, including the Lothians, Glasgow and Perth and Kinross men's associations.
The self-styled "Requisitionists" circulated their plan to other stakeholders within Scottish Golf with a view to canvassing support for calling a special general meeting of the organisation. Yesterday SG announced that such a request had been received, and had been granted.
The original proposals from Scottish Golf were voted down by a narrow 53 to 47 per cent margin at March's AGM. However many felt that proxy votes made prior to the meeting could not take into account information regarding funding that was tabled only on the day of the AGM.
This prompted several stakeholders who had voted against to come together, draw up new plans and canvass support from the wider membership.
These proposals raising the levy to £14.50 but a promise to freeze it at that level until 2022 at the earliest; a solution to be sought for golfers paying the levy twice or more as a result of being members of more than one club; more investment to assist clubs gain more income from so-called "nomadic golfers", those who play regularly but are not members of any club; and for Scottish Golf to provide free of charge digital solutions to aid clubs, for those who want them.
In their accompanying statement, Scottish Golf map out how services will be affected by maintaining the levy at the current rate, with a shortfall caused by the withdrawl of some funding from sportscotland in the last two years.
"Since amalgamation, SGL has lost a third of its staff and cannot afford any further staff cuts if it is to deliver on its strategic priorities," reads the statement, which projects 25% cuts in events and performance activities.
New chief executive Andrew McKinlay, who joined the organisation after the AGM decision, told "The Courier" a fortnight ago that he regarded the rejection of the levy rise as "the people having spoken" and would adjust budgets accordingly.
However McKinlay and the Scottish Golf Ltd board have unsurprisingly thrown their weight behind the Requisitionist's proposals as a way of preventing heavy cuts across Scottish Golf's activities.
While there are still several areas and stakeholders who remain opposed to any kind of levy rise, it now seems likely that many of those who voted against at the AGM will back the Requisitionists with only a four per cent change required to approve the new plans.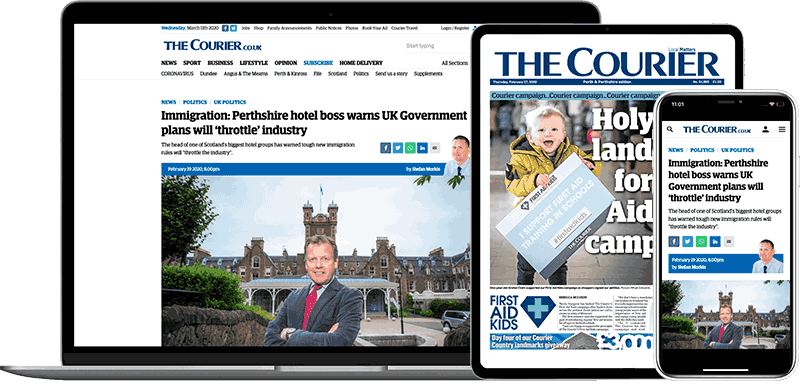 Help support quality local journalism … become a digital subscriber to The Courier
For as little as £5.99 a month you can access all of our content, including Premium articles.
Subscribe