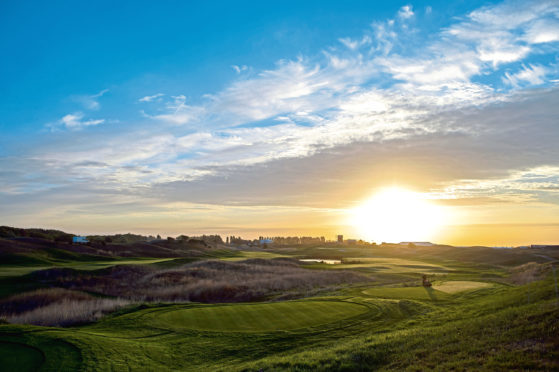 It's been fun. Great fun. Actually, among the best fun you can have in sport. But it might well be over.
Maybe. And unlike now what's already being claimed for the USA, it was a proper era. From 1985 until 2014, Europe won the Ryder Cup 11 times out of 15.
Famously, before 1985 the match record was 23-3 to the USA and hardly a competitive event as we would recognise it. Even when Jack Nicklaus famously advocated GB&I should become Europe, he didn't imagine or expect anything quite as dominant as the era of Team Europe.
The lineage of this era runs from Severiano Ballesteros, to Nick Faldo, to Woosie and Langer and Lyle, through Olzabal and Montgomerie and Westwood and Sergio and Clarke all the way through to Poulter and Rose and McIlroy.
But it also made many less celebrated heroes like O'Connor Jr, Walton, D'Arcy, Price, and McGinley.
It created places in the memory that don't even need a date to identify them, just a place – The Belfry, Muirfield Village, Oak Hill, Oakland Hills, K Club, Celtic Manor, Medinah and Gleneagles.
In doing so, it's made the Ryder Cup one of the top four or five sporting events in the world.
Even in defeat at Hazeltine two years ago, the era is not quite over. There are still battle scarred veterans from both sides still involved. But should Europe lose this week at Golf National, suffering only their second loss on home soil since 1981, the era is surely ended.
I don't think defeat is inevitable, like some, and I'm reasonably optimistic for this week. Bjorn's team are going to be much stronger than many expect, and we always have the reassuring re-emergence of Europe's most consistent point winner over the last three decades, American hubris.
But defeat is always possible, and it has to be said that much of the team Thomas Bjorn has constructed with his wildcard selections may be back together for one last hurrah.
Most notably, Sergio Garcia. After his Masters victory two years ago, you'd be wary of saying the mercurial Spaniard wasn't capable of anything, and Bjorn's reasoning for selecting him is that he has been a lynchpin of the last 20 years of Team Europe.
But you can't escape the fact that, when selected, Sergio had the worst form record of any wildcard on either team since 1990 – seriously, I checked everyone, and it isn't even close.
For all that Garcia had a better week in Portugal and the Ryder Cup is definitely a different animal to regular golf, Bjorn has put considerable faith in Sergio to deliver for him.
It also feels like possibly the end of the road – or near the final bend at least – for Stenson, Poulter, Casey, maybe even Rose.
Again, this doesn't mean there's no hope for this week or beyond – Team Europe has regenerated itself Doctor Who-style twice before at least- but there's a good reason for American self-confidence, in that they have great players – which doesn't necessarily make a great team, see below – and Europe is in transition.
Bjorn has made his Ryder Cup captaincy all about experience. He may be right that knowledge of the unique pressures of this event is more important than outright form – form is temporary, class is permanent – but as Lee Westwood proved at Hazeltine, when it goes south in the Ryder Cup, it travels at considerable speed.
If Europe is well beaten in Paris, then the "experience" reasoning gets dumped and we're in proper transition. Then you're maybe looking at a different kind of era…
The Alpha Male might be the USA's weakness
…and some in the US are already proclaiming it the "TASKFORCE!" era.
I've taken – somewhat tiresomely, I admit – to illustrating the US copy of the European "template" like it was the team of Marvel action heroes it's obviously designed to be.
But one application of the TASKFORCE! magic for one edition at Hazeltine they were probably destined to win – six Euro rookies, home advantage, Medinah a once-in-a-lifetime occurrence – is an exceedingly small sample size to christen it as an era already.
The US come with a strong team this week. But they always do (well not 2006, but every other time) and the team routed at Gleneagles actually had a better average world ranking than this one.
Chairman of TASKFORCE! is Phil Mickelson, undeserving of his place on his team like Sergio, but undroppable, because he's assumed the defacto captaincy of the USA in perpetuity.
It's actually amusing to see Phil's enthusiasm for the event since he assumed Alpha Male status in the team room.
Prior to that, he was a liability – from 2002 until Davis Love started treating him as a big important person in 2012, Phil won a pathetic 7 out of a possible 23 points, and often looked more than a little detached from proceedings.
But he's the ultimate team man now? We'll certainly see fairly soon, because his play and form don't nearly warrant his assumed status.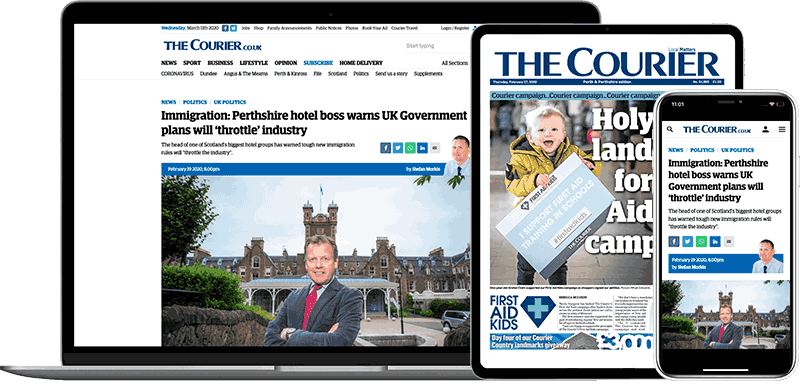 Help support quality local journalism … become a digital subscriber to The Courier
For as little as £5.99 a month you can access all of our content, including Premium articles.
Subscribe