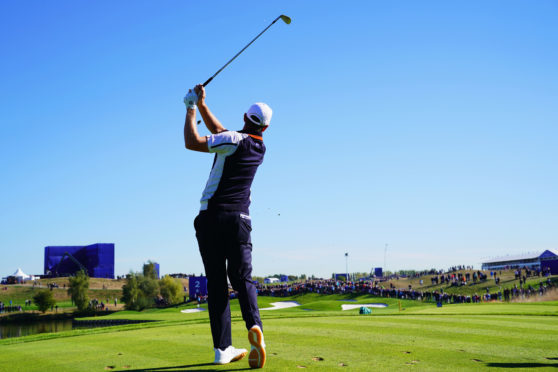 Justin Rose kept a cap on his emotions at his greatest Ryder Cup moment – but he still felt every one of them inside his cool exterior.
Rose's "waddle" with arms outstretched to his watching team-mates by the 17th green at Medinah in 2012 after he holed a monster putt to draw level with Phil Mickelson is largely regarded as the moment we started to believe the eponymous "Miracle" that unforgettable Sunday was going to happen.
He seemed like the coolest guy in Chicago at that moment. The truth was somewhat different.
"Inside I wanted to just go crazy and cannonball into the lake," he admitted.  "People have told me many times that's when they started to believe the comeback was on.
"But I remember more the 10-foot putt I had on 16 to stay one down. And the putt on 17th was unbelievable but that only got me all-square. I'm most proud of the putt on 18 to win the point, because my job was to deliver the point if we were going to have a historic comeback."
And for all that he copes with the emotion, it doesn't make it any more intense.
"It's only every two years, and I think no matter how many times you play, you never get comfortable with it.
"I don't think you can ever really walk on to that first tee Friday and say, yeah, this feels good, this feels normal.
"Of course you feel alive. José Maria Olazábal gave us a little memento one time, and it says, "All men die but not all men live." What he meant by that is feeling that adrenaline, feeling that emotion. I think is what it's all about.
"That's the beauty of it. Especially this year, the scenes around that first tee will be absolutely amazing. It's the most incredible first tee scene I've ever seen for sure.
"And this year, it's a long iron. Normally you tee up the driver and hope for the best, but now you might have to hit a good old 3-iron down there. Could be interesting…"
Intresting indeed, as the course is very different to Hazeltine last time.
"Medinah and Hazeltine had very little rough, very fast greens, and here we have quite narrow fairways, quite substantial rough off the fairway where you're struggling to get up and greens that are rolling fairly fast but not quick, but greta for this style of course.
"Hazeltine was a putting competition for the most part. The greens were perfect. You're winning holes with birdies; very few times you would make bogey and not many holes were won with par.
"This week, you're going to see a lot of holes won with par, and it's going to create a very different mentality and some exciting matches."
Rose has a special internal role on the team, according to Thomas Bjorn, but it seems that as the new FedEx Cup champion, Olympic champion and world No 2 – he was edged off No 1 by Dustin Johnson at the weekend – he's also the target of a lot of the in-team slagging.
"Apparently all the drinks are on my tab this week," said Rose of the $10 million FedEx bonus prize.
"It's not too merciless on me,  it is all in good spirit. The more merciless, the more funny, I think, is the nature in which it was intended.
"It's a very European type of humour, we don't take ourselves too seriously. If you're getting slated in the team room, it means you're loved, really."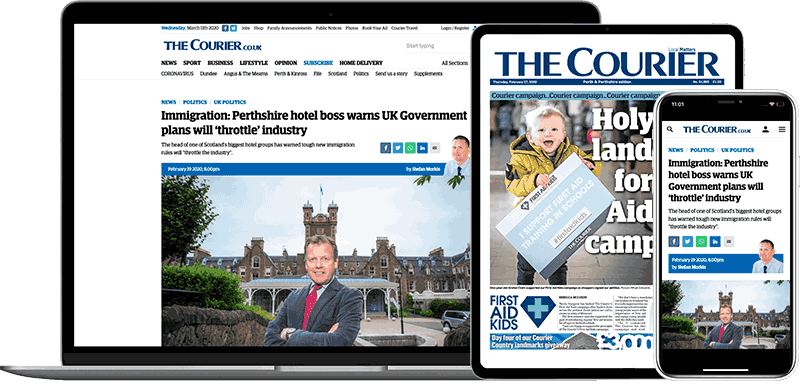 Help support quality local journalism … become a digital subscriber to The Courier
For as little as £5.99 a month you can access all of our content, including Premium articles.
Subscribe