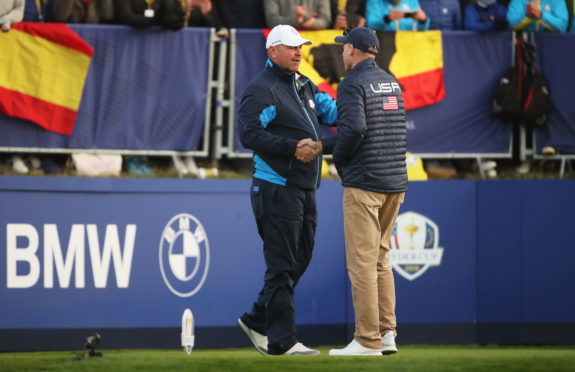 A glance of the singles draw for Sunday's play in the 42nd Ryder Cup makes one reasonably optimistic for the USA that they could overhaul Europe's four point lead.
Only at Medinah in 2012 has such a lead been demolished away from home. Jim Furyk's draw stacks up his big hitters at the top, as you would expect, hoping that a slow drip of red comes down the leaderboards and gives the US a chance.
It's not beyond the bounds of possibility anyway. There's been three 10-6 leads on a Saturday night at Ryder Cups since 1985, and only one of them – the K Club in 2006 – was converted into victory. The others, of course, were Brookline in 1999 and Medinah.
In addition, there have been two 10 ½-5 ½ leads on a Saturday night, both for Europe, at Muirfield Village in 1987 and then at Valderrama ten years later. Both times Europe won, but barely – by two points in 1987 and just a point in Spain.
That quick glance down the singles order can even be convincing. You wouldn't be entirely surprised if Justin Thomas, arguably the USA's best player here, defeats Rory McIlroy.
Brooks Koepka could beat Paul Casey, while Tiger Woods much more at home in a man-against-man situation instead of all this team stuff, will be favoured against Jon Rahm.
Dustin Johnson might defeat Ian Poulter, and you'd expect Jordan Spieth to handle Thorbjorn Olesen, benched for all of yesterday after not playing that badly with Rory McIlroy on Friday morning.
They all mount up. Only there are holes further down the order that will be difficult to patch.
Tony Finau's erratic putting against Tommy Fleetwood. A deflated Rickie Fowler against Sergio Garcia. The hapless Phil Mickelson and Patrick Reed, both hitting it sideways, should be beaten by Francesco Molinari and Tyrrell Hatton respectively.
The cards will all have to fall in the US team's favour for them to get home. Europe need four and a half points. They should get them in time for Sergio or Molinari to clinch the cup.
Sunday Draw
11.05 Rory McIlroy v Justin Thomas
11.17 Paul Casey v Brooks Koepka
11.29 Justin Rose v Webb Simpson
11.41 John Rahm v Tiger Woods
11.53 Tommy Fleetwood v Tony Finau
12.05 Ian Poulter v Dustin Johnson
12.17 Thorbjorn Olesen v Jordan Spieth
12.29 Sergio Garcia v Rickie Fowler
12.41 Francesco Molinari v Phil Mickelson
12.53 Tyrrell Hatton v Patrick Reed
13.05 Henrik Stenson v Bubba Watson
13.17 Alex Noren v Bryson DeChambeau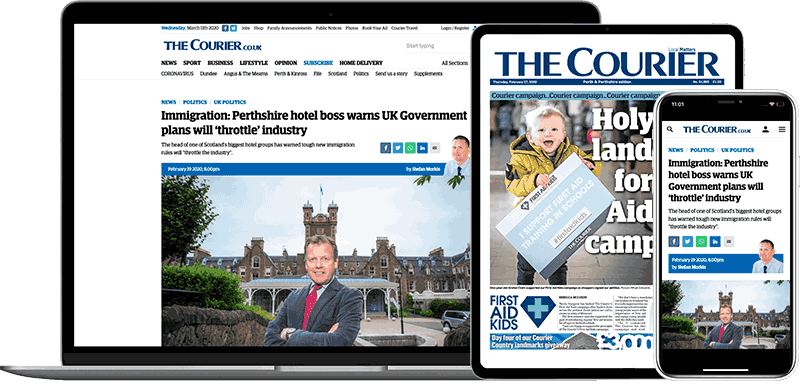 Help support quality local journalism … become a digital subscriber to The Courier
For as little as £5.99 a month you can access all of our content, including Premium articles.
Subscribe