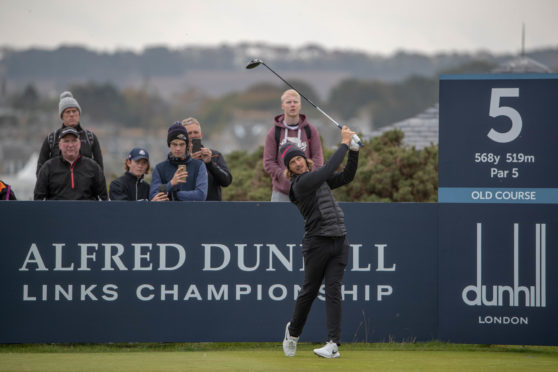 Playing St Andrews, Carnoustie and Kingsbarns in a tournament not quite as intense as the usual tour stops is a pretty nice way to get back to the day job, but there's no danger anyway of Tommy Fleetwood or Tyrrell Hatton coming down quite yet.
The sole two members of the triumphant European team to play in this year's Alfred Dunhill Links Championship seemed quite sprightly by past standards – there have been some pretty weary but grinning golfers come in to this media centre in the wake of many European triumphs down the years.
So while the celebration party doesn't seem to have been any quieter than usual, it's understandable their minds are still not quite focused on this week.
"I haven't really sort of come out of the bubble of the team yet, so this will be back to reality," said Fleetwood, who said he was having "separation anxiety" from his team partner Francesco Molinari.
"I spoke last night about just resetting with guys that I work with, but it's just nice to keep re-living that winning moment and such a special week in your career, definitely the No. 1 experience I've ever had as a golfer."
The Dunhill, says the reigning Race to Dubai champion – greeted to the media centre by a rendition of the "Tommy-Tommy-Tommy Fleetwood chant" is actually the perfect way to follow something like the Ryder Cup.
"There's still plenty of golf to be played, there's still six or seven tournaments left on my schedule and there's still certain goals that I have," he said.
"I'd love to win again by the end of the year in December. December will be our time off and we'll go away for Christmas and New Year and really switch off for a while.
"But for now, it's keep working. The Ryder Cup0 has such a build-up to it and is such an intense week, you don't quite know what happens after it or how you feel.
"But it's either be at home and rest up, or I think this, the perfect week with it the format it is. St Andrews is my favourite course, one of my favourite places to come.
"There's so many good things about the week; the Pro-Am format where it will be light-hearted but still tournament mode you're playing. I think it's the perfect week to follow."
Hatton has the serious business of seeking to win the Alfred Dunhill Links for the third time in succession, last year's win being the catalyst for his run to be present at Le Golf National.
"Last week was obviously a very special week and memories that will last a lifetime, but from the start of the week, we knew it was going to be very special," he said.
"This week is definitely more relaxed than other weeks of the season. I enjoy the golf courses and obviously winning here the previous two years, it's great to be back.
"I don't feel too bad after Sunday's celebrations.  I don't see why I can't (win for a third time).
"I feel like my game is in a good place. So I'll certainly be trying my best to win this week and we will have to see what happens."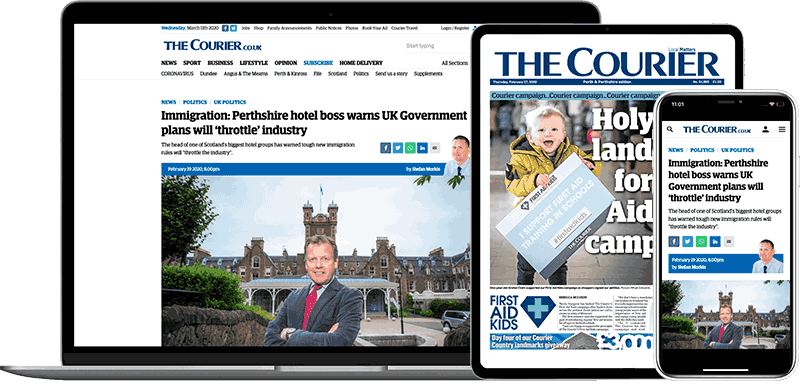 Help support quality local journalism … become a digital subscriber to The Courier
For as little as £5.99 a month you can access all of our content, including Premium articles.
Subscribe