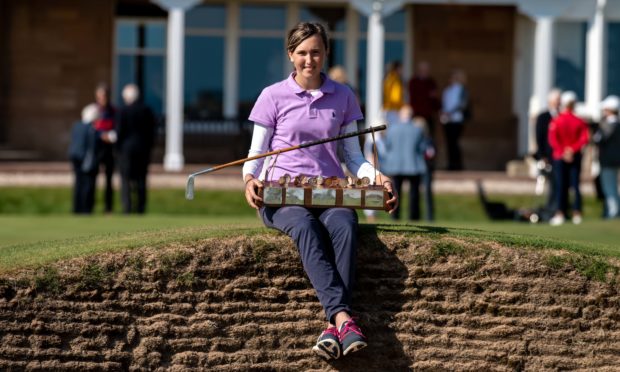 It's very early to tell for sure, but those enjoying the uncommonly blazing April sunshine at Royal Troon yesterday may have been early witnesses to a new phenomenon in golf.
Pia Babnik is just 15 and comes from Slovenia – a country far better known for winter sports – but she demolished a high quality field in the spring heatwave at the Helen Holm Scottish Women's Championship for a seven-shot margin of victory and a record 15-under aggregate.
Only Ireland's Leona Maguire at a mere 14 in 2009 has been a younger champion of the Scottish national strokeplay amateur title, but she could not have been more impressive than the young Slovene yesterday.
After rounds of the 66 and 69 on the Portland course to put herself four strokes ahead, the great Open Championship course lay in wait yesterday but if the teenager was in any way nervous, she didn't show it and didn't drop a shot in the near perfect conditions.
Instead she after a thirty foot bomb gave her an eagle on the long sixth, it was plain sailing from then on, birdies following at the seventh, ninth, 12 and 16th as she pulled away from France's Charlotte Bunel, finishing with a super 66 for a three-round aggregate of 201.
Bunel bogeyed the last two holes but hung on to claim second place on eight-under, a stroke ahead of England's Sharna Dutrieux.
"It was sunny and warm and no wind, I've played in Scotland before and I did not expect it to be like this," said Pia. "I enjoyed it so much, it was great.
"I think I handled it pretty well and today it was a course that suited me. I knew I had a big lead and just tried to stay calm and play my own game. On six I hit my second on the green and made a really long putt for eagle, and that got me started."
Golf isn't exactly a lead sport in Slovenia but there are a few decent courses and Pia's family all play, getting her started at the age of just four.
"There are not many courses but there are places to train and practice properly," she said.
"Getting into the Junior Solheim Cup at Gleneagles is my big aim this year and this is a big help towards that."
Six Scots finished within the top ten placings at the championship, led once again by Curtis Cup player Shannon McWilliam who has come so close before and had to settle for fourth on six-under after a superb up-and-down escape from a greenside bunker at the 18th.
"I think I've now had every top five placing in this championship without winning it yet," said the 19-year-old from Aboyne ruefully. "Hopefully I can get first place next year.
"I just couldn't get the pace of the greens today. Either it was finishing inches short or three feet past and I lipped out chances for eagle at the first two par fives. It was great weather but I would have liked it to be a little windier.
"I hole those and a couple more putts yesterday and who knows? But Pia shooting 15-under around these two courses is amazing. She had top tens in Portugal and Spain so she's clearly a great player."
McWilliam will concentrate full-time on amateur golf for the next two years and aim to turn pro after that.
"I'm a home carer as well, so going to get some work in, play full-time this year, full-time next year, hopefully get into the Vagliano Trophy this year and Curtis Cup next year."
Dubai-based Alison Muirhead and host town hope Hazel McGarvie both finished tied for sixth while Scottish girls' champion Hannah Darling, another Junior Solheim hopeful, was tied for tenth on one-under.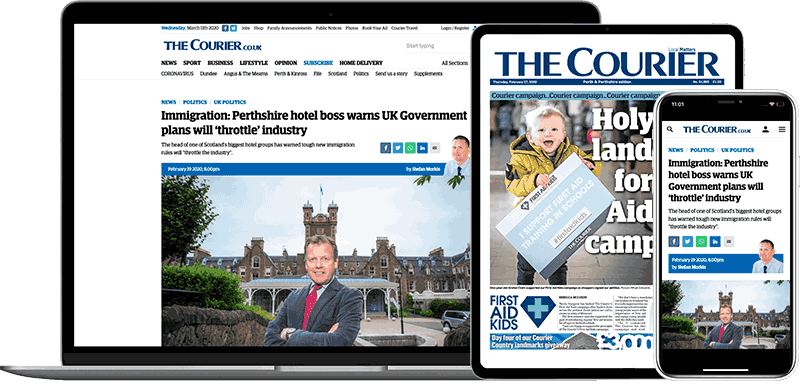 Help support quality local journalism … become a digital subscriber to The Courier
For as little as £5.99 a month you can access all of our content, including Premium articles.
Subscribe