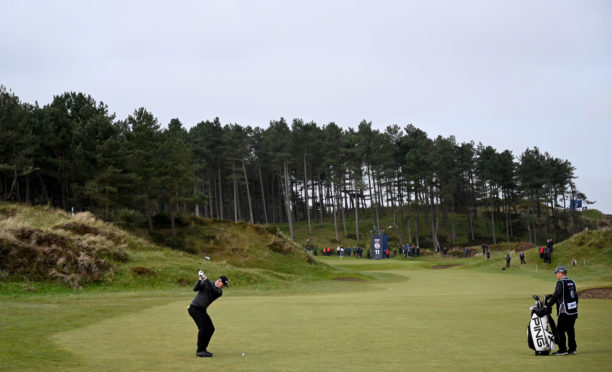 Matt Wallace isn't exactly impatient, but the new English threat is putting everything in place to take the next step.
The 29-year-old had his coming out party in 2018, with three wins, a concerted if unsuccessful campaign to get him a Ryder Cup wildcard, and an entry into the world's top 50 and all the opportunities that entails.
Not content with that, he's assembled an augmented team – employing Steve McGregor, the fitness guru who transformed Lee Westwood and Rory McIlroy – and is intent on making a run at major championships. In the meantime, he's also leading the Betfred British Masters going into a sellout Saturday at Hillside.
Wallace hasn't dropped a shot over 36 holes – "the first time I think I've ever done that to start a tournament" – and he feels everything is coming together, because he's not stressing on himself so much, however well that worked last year.
"I used to think every tournament was my last week out on Tour, so I was so intense and so fiery," he said. "If I messed up, I was kind of blowing my lid off.
"Now, I've come into this week and the process has started with Steve and everyone on my team, so we are actually thinking of the next three years rather than the next week."
The process with McGregor – who definitely changed the body shape of both Westwood and McIlroy and helped them get to World No 1 – has only started.
"The Masters kick-started it," he explained. "I worked hard in the build up to it, I won the Par 3 tournament and it gave me false hope, because I swung it shocking.If your expectation levels are high and your ability is low, you're dead in the water."
Another bad week at the Heritage at Hilton head provoked his decision to seek out McGregor, and to make what will be a lifestyle change.
"I know what it's going to take to try to win majors and it's actually not trying to win it like straightaway," he continued. "We have to learn our trade, and this week is a start where I'm just going to try and play fresh.
"Because I want to take that next step. I want to win the big tournaments and I haven't performed in them really at all. 19th place in a major is my best so far.
"To do that, we have started this new process of it will come at some point rather than come straightaway. So this week, we've got no expectations. We're going out there to play and I'm showing some good stuff."
Safe to say it's going fairly well so far. Not perturbed by an hour and 12 minutes delay for lightning activity around lunchtime, he was solid, picking up two birdies on the tricky back nine and taking advantage for three more on the easier front half.
There was plenty of opportunity for scoring on either side of the delay, underlined by Niclas Lemke's run of eight successive birdies – one shy of the Tour record – making a mockery of the usual tough closing stretch by make six of the eight there.
Lemke, who admitted that he'd given himself a couple of years to make a proper go of his pro golf career, is looking forward to playing in the final group today in front of 18,000 North west golf fans – they've sold out the ticket allocation for the entire day.
"I will be actually a little bit nervous," he admitted. "There's going to be a lot of people out there, it's going to be fun to feel those nerves again. It's been a little while but it's going to be good."
Lemke's 64 was the best of the day, former Ryder Cup player Ross Fisher moving up into a share of second with a 65, and Belgium's Thomas Detry joining them in a share of second.
First round leader Matthew Jordan had a double bogey seven on the 11th, his second hole, but he righted the ship thereafter and stayed in touch at 10-under.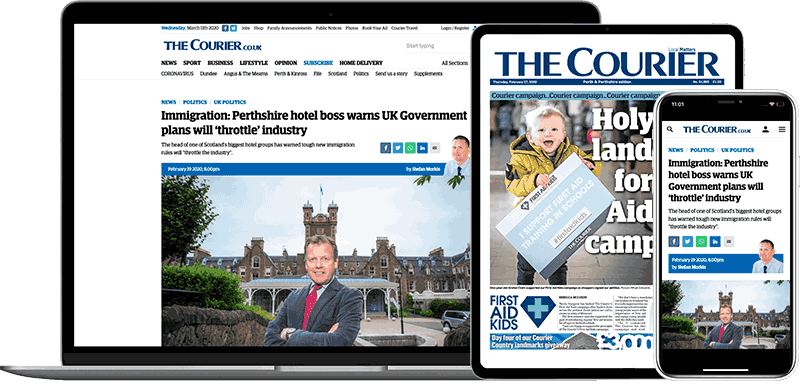 Help support quality local journalism … become a digital subscriber to The Courier
For as little as £5.99 a month you can access all of our content, including Premium articles.
Subscribe