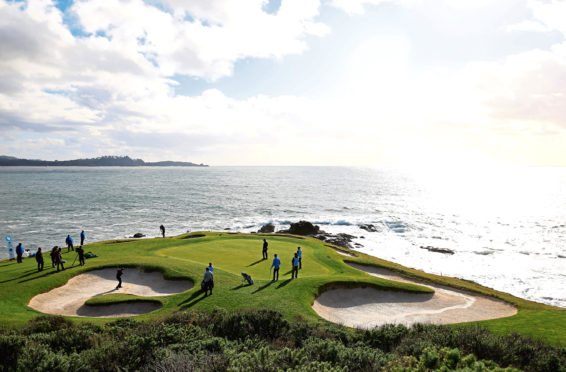 It's got so bad it's expected now. The only question is, how exactly will the USGA muck up the US Open this year?
The retaliation has even come early this year. Golf Digest compiled one of their entertaining but sadly anonymous long reads (such is golf's perennial, hypocritical omerta: whine and complain and accuse but please don't put my name on it) on the USGA's stewarding of their major.
This one contained the gem that elite players had met in the aftermath of the debacle of the final round at Oakmont in 2016 – when Dustin Johnson played under the threat of disqualification after an over-officious ruling – and debated the prospect of actually boycotting the event at Erin Hills in 2017.
They didn't, of course, but the frustration at the USGA's mishandling of the event remains high, especially after they lost the greens on the Saturday at Shinnecock Hills last year.
Those with good memories will remember similar issues at the Long Island course in 2004 and thought "surely they couldn't let that happen again?". Well, they did.
The Golf Digest long read contained much more, confirming the general impression that the blue blazers of the USGA see US Open week as a good chance to strut their self-importance to a worldwide audience.
They snottily decline the week-to-week expertise and experience on how to run massive events from the staff of the tours – assets fully utilised by the R&A and PGA at their majors – and plough their own furrow. Hence the chaos that reoccurs every year.
Yet also within the long read were familiar (if still anonymous) voices; the sound of the spoilt, entitled and whining tournament professional.
There were even some strident voices in there for an actual raise in prizemoney in an event that already pays out a staggering $12.5 million, the most of any major. Brooks Koepka pocketed $2.16m for his win at Shinnecock last year, and if he records a third successive win, he'll get a raise.
Their reasoning is that $93 million a year TV deal the USGA signed with Fox Sports back in 2013, of which they feel they are entitled to a larger slice.
Clearly the players are a considerable element within the package – there's no show without Punch. But it does seem strange, as former Augusta Chronicle writer Scott Michaux pointed out, that no-one questions Augusta National's equally enormous profits from the Masters and is stridently demanding a bigger piece of that particular pie.
In any case, the USGA's press would unquestionably be a lot better if they weren't so cack-handed about everything. The comparison of the R&A's response to the briefly stramash about rules changes this year to the USGA's is illustrative.
From St Andrews, there was a patient explanation of the rationale of the new rules and a canny realisation that this would all soon blow over. The USGA, meanwhile, accused Justin Thomas of lying on Twitter, and had to execute an embarrassing climbdown.
Anyway, let's cross our fingers and hope that Mike Davis and his fellow blue blazers get through this week at Pebble Beach with relative anonymity. They're badly in need of a championship where the players are the focus and not them.
Happily, we are still in a good spot as far as golf's overall season is concerned. The Tiger effect from Augusta has not yet diminished, although the non-golfing public's fickle eye will wander if he doesn't feature strongly this week.
Pebble was of course the scene of probably Tiger's finest hour, the evisceration of the field in the 2000 US Open. That was his last win at the venue, however, nearly 20 years ago.
He did play decently at the Memorial the other week – set up very USGA style – but the current form principle surely belongs to Rory McIlroy, who ended the debate about his ability to close out tournaments with a 61 to win the Canadian Open at the weekend.
Rory, of course, is a former US Open champion, but privately admits that he's fairly pleased to have his gold medal already tucked away, as Congressional in 2011 diverted from the usual style of the event more than any in recent memory. He's missed his last three cuts in this championship.
To his native land at least, Phil Mickelson will carry as much favour as Tiger. A year on from chasing his ball off the green, to win and complete the career Grand Slam would be a tale almost to match Tiger's win at Augusta.
He won the AT&T event at Pebble earlier this year, but using that as a template for winning a US Open there is as perilous as using the Dunhill Links as a guide to Opens at St Andrews or Carnoustie.
Graeme McDowell's win in 2010 suggests that the big bashers won't necessarily dominate – but that was an age ago in the fast moving world of modern golf.
It's not as clear cut as it was at Bethpage last month, but the big guns have the advantage in this format.
Brooks Koepka AGAIN? Well, one should go eachway on him if you are inclined. But the man who led going into the last round in 2010 can take his turn, and hopefully in a far less stressful way to 2016.
Dustin Johnson's my tip. And no boycott needed this time.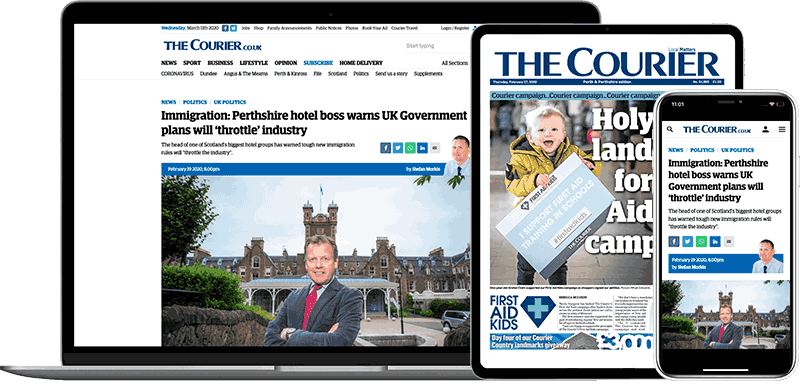 Help support quality local journalism … become a digital subscriber to The Courier
For as little as £5.99 a month you can access all of our content, including Premium articles.
Subscribe