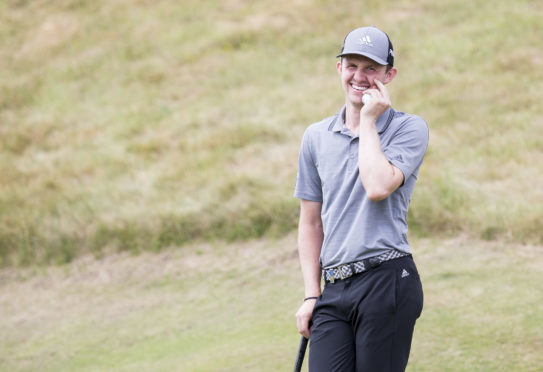 Drumoig's Connor Syme and last year's Silver Medal winner Sam Locke are going back to the Open Championship after filling two of the three places available in Final Qualifying yesterday at Fairmont St Andrews.
Syme, who qualified via the same route as an amateur two years ago and played at Royal Birkdale, shot matching rounds of 67 to finish at six-under, three shots behind US amateur Brandon Wu, who led all qualifiers with an impressive 64-67 return.
Locke, who came through FQs at The Renaissance as an amateur last year and was the only Scot to play all four rounds at Carnoustie, came through the same test again with rounds of 69 and 67 in third, claiming the last place at Royal Portrush in two weeks.
For Syme, it will be a return to the venue where he made his breakthrough as an 18-year-old, going all the way to the last four of the 2014 Amateur Championship before losing to his compatriot and eventual champion Bradley Neil.
"That was my first year as a senior golfer and Portrush was really where I first did well in a top event. I can't wait to go back," he said. "That was such a memorable week and it's one of my favourite courses."
But yesterday turned out to be a huge test for the Drumoig player, drained after a long stretch on the Challenge Tour where he currently lies fifth in the rankings.
"The idea this week was just to catch up on sleep and play a couple of qualifiers, this and the Scottish Open one at the weekend, although I'll make a decision on whether to play in that in the next 24 hours," he said.
"The focus is still on the Challenge Tour this year, but I didn't plan to play in the event in Austria the week of the Open anyway, so it's all worked out pretty nicely.
"The experience I had from Birkdale has been massive. I still do my yardage books the way I did it there. It was a great week and has helped me so much as a professional."
Syme had another test significant for his focus with an in-round dispute with one of his playing partners, Spanish amateur Eugenio Lopez-Chacarra, after the Scot objected to noise being made by the youngster's caddie.
"It was the kind of thing that if you had a five-minute discussion while playing, you'd sort it out easily, but obviously you're in the battle and both have tunnel-vision about what you need to do," said Connor.
"We spoke about it afterwards and we're good. It's not ideal and I hate that sort of thing, but I managed to keep my concentration."
Locke produced a miracle escape from the jungle at the tough tenth hole for a par, his first hole of the afternoon round, followed that with an eagle at the eleventh, and he was on his way back to the Open.
"It's quite a feeling, and quite emotional, to go out and do that again," he said. "I have had a few nice rounds and not really put everything together so far this season, so it's really nice to do it when it really matters."
Locke won the Silver Medal for best amateur at Carnoustie, but he'll be a professional at Portrush but with a chance to play with his mentor Paul Lawrie, who was at The Open last year but unable to play due to injury.
"We'll speak before Portrush, no doubt," he said. "We speak all the time. But it's great that he's playing after missing out last year and it will be great to tee it up in the Open with him."
Wu, the 22-year-old American lying sixth in the World Amateur Rankings, came over especially for FQs hoping to follow playing all four rounds in the US Open at Pebble Beach with a place in the Open, and won the event handsomely.
Syme and Locke's suyccess means there are now five Scots in the Open field, with former champion Paul Lawrie, Russell Knox and Robert MacIntyre already with their places secure.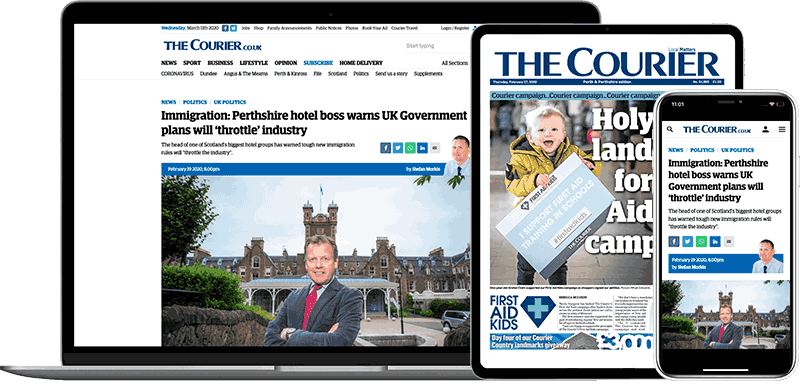 Help support quality local journalism … become a digital subscriber to The Courier
For as little as £5.99 a month you can access all of our content, including Premium articles.
Subscribe