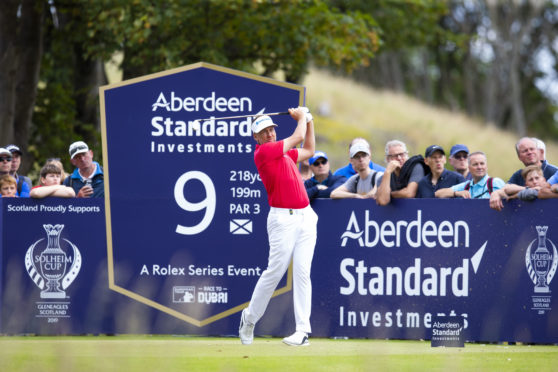 Rory McIlroy and Ian Poulter are both trying to stay undercover ahead of Royal Portrush next week – but neither has ever been very good at doing that.
Low-key is the key for both the Ryder Cup heroes this week with the little matter of the Open Championship looming. McIlroy's phone is off for 18 hours of every day, and he's not saying which six it's on for.
Poulter no longer seeks the limelight so much, has ditched "the clown shoes" and is "chilled".
At the Aberdeen Standard Investments Scottish Open, however, both are primed to make a charge – if they choose to do so.
McIlroy is cruising along nicely at eight-under, six behind the lead shared by Lee Slattery, Erik van Rooyen (both 64 yesterday) and Bernd Wiesberger (61) as the halfway mark of fourteen-under equals the lowest this season on the European Tour and is the lowest ever at the Scottish.
Poulter is a little closer to the lead at 10-under, but it's easy to hide on a leaderboard so crowded with so much quality lurking – Thomas Pieters, Matthew Fitzpatrick, Henrik Stenson, Matt Kuchar, Rafael Cabrera Bello and Justin Thomas are within six of the lead.
Poulter's played better going into an Open in his prime about a decade ago, but he likes his chances now.
"I've gone into a couple of Opens inside the top ten in the world, and being a bit younger and a bit more fiery then, I would have felt more confident.
"I'm a little bit older and wiser, greyer too, and more chilled. The expectation is all on Brooks, Rory, DJ, Rory and all the others. I'm happy to be able to go into majors feeling that way and playing some good golf."
But it doesn't matter to him nearly as much as it did then.
"'It sounds wrong for me to say I don't care if I do or I don't (win the Open). but it's not the be-all and end-all of my life if I don't," he said after his 67 yesterday.
"If one comes along and I get my hands on one, great.  I tell you what, the party is going to be pretty impressive.
"But, until it does, I'm not even thinking about it. It was pretty miserable for me a couple of years ago, although not that miserable when compared to certain things happening around the world.
"It just kind of puts things into perspective. I still want to kick someone's backside at anything, that's my make-up, but I'm definitely more chilled."
McIlroy meanwhile is a little surprised by the scoring but still thinks a charge – like Jon Rahm's in Ireland or his own in Canada last month – is achievable.
"Coming here, if someone had said you are going to shoot four 67s (he has two already) I'd have felt I might have a chance ( to win) but it seems I might have a chance of a top 20, maybe," he said.
"The competitor in me wants to get into the mix and have a fast start tomorrow and get right up there. Even though one eye is obviously on next week, at the same time I am here right now playing this tournament so why not make a go of it."
In the meantime, Rory is staying in his own zone and will stay there next week as well, not even enjoying the home comforts.
"I have my phone on 'do not disturb' about 18 hours of the day, but that's normal for me," he said. "I try not to concern myself with anything that is not really my business.
"I try to do what I need to do and live my own life. Life is complicated enough without all the other stuff.
"I really have not thought much or talked much to people about next week.  And I actually don't like staying at home (for tournaments).
"Being in your own bed playing in a tournament just doesn't feel right to  me. When I'm at home, I'm at home and when I'm on tour, I'm on tour. I keep it separate."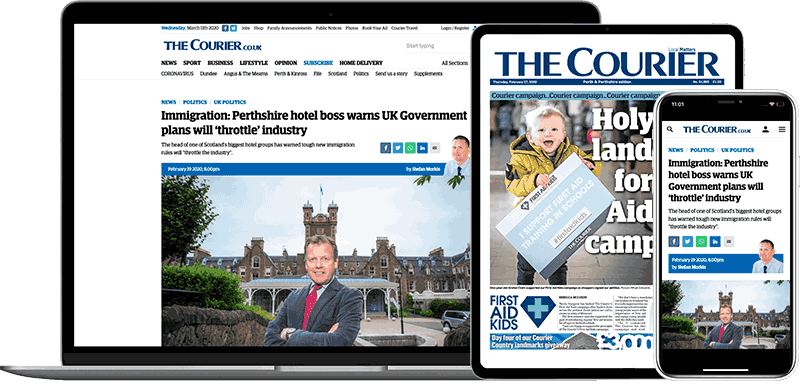 Help support quality local journalism … become a digital subscriber to The Courier
For as little as £5.99 a month you can access all of our content, including Premium articles.
Subscribe