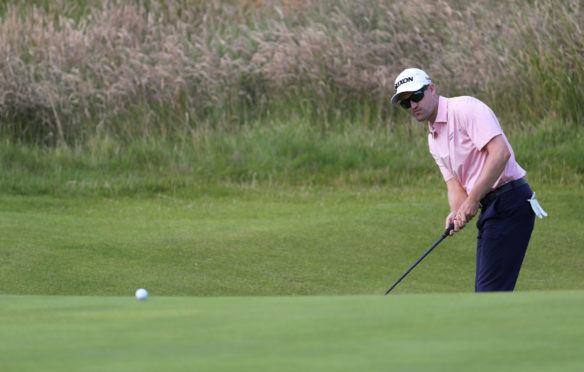 Russell Knox never thought he'd get the prize draw for the first two rounds he got at Carnoustie a year ago at Royal Portrush this year – he got  Bernd Weisberger and Haotong Li in the end – but it hasn't dulled any in his memory.
"A career highlight," he said of playing with Tiger Woods in the first two rounds last year. "Playing an Open in Scotland coming off a victory (in the Irish Open) and playing with your childhood hero was pretty special.
"Did I sense Tiger was on his way back? No question. On the Friday he hit this three or four iron from 250 yards to the middle of the green, it was one of `those' moments.
"It was full on and you want to be in that environment. I wish I had played a little better, but it was still a career moment and I was on cloud nine after my victory in Ireland, running on fumes really."
But he isn't that way this year and won't offer that excuse at Royal Portrush this week.
"I've never played it before now," he continued. "It's quite a strange feeling that it's new for every player, although obviously the Northern Irish boys have played there a little bit.
"But there are not going to be any secrets, I think. It's going to be pretty much in front of you and everyone will see it in practice and be ready to rumble.
"I tend to do better when the conditions are very difficult and the courses are difficult. When it's a kinds birdie-fest like last week at Renaissance it levels everyone out a little bit.
"But at the same time I am good enough to go ahead and make a bunch of birdies."
And he feels the next step in his career is to be regularly batting for one of these big prizes.
"My next goal is to get into contention in the majors," he said. "I wasn't too far off being right there in the US Open (at Shinnecock Hills) last year.
"Every part of my game I feel just needs to get a little better. But I am not a million miles away. The good thing I have tucked away is when I'm playing good I seem to reach another level, which I have proved to myself a lot.
"I just need to do it more often."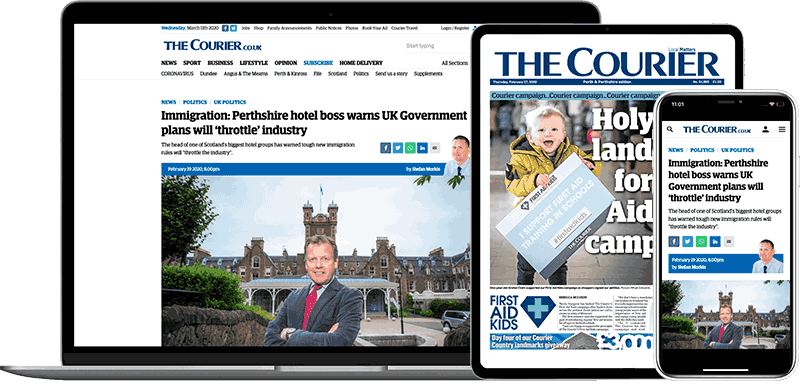 Help support quality local journalism … become a digital subscriber to The Courier
For as little as £5.99 a month you can access all of our content, including Premium articles.
Subscribe