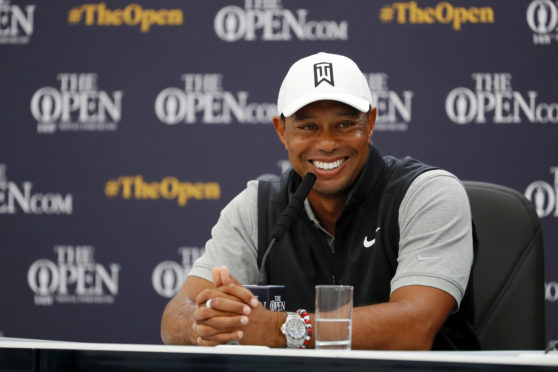 Honestly, you inspire an entire generation and what do you get in return? Silence…
Tiger Woods is one the few – certainly the only one still playing – who knows what Brooks Koepka is experiencing in major championship right now, and the pair are certainly close.
However, the friendship only goes so far.
"I texted Brooksie to congratulate him on another great finish (at the US Open)," said Tiger, continuing his preparation for the Open Championship at Royal Portrush.
"What he's done in the last four major championships has been just unbelievable. To be so consistent, so solid. He's been in contention to win each and every major.
"So I texted, `Hey, dude, do you mind if I tag along and play a practice round (at Portrush)?'
"I've heard nothing. Have I been getting advice from the other guys who know this course? I have not."
Koepka's caddie Ricky Elliott, a Portrush native and a scratch player in his time, is obviously lending his vast expertise to his boss. There's also Rory McIlroy, Darren Clarke, Graeme McDowell, all the young players who have recent amateur experience of the course…yet Tiger's phone is silent.
After all he's done for them. That's gratitude for you.