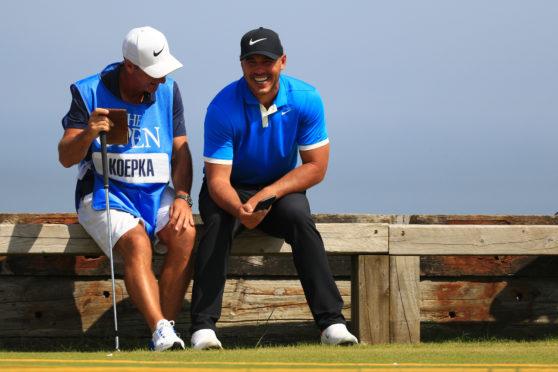 It's simply not fair. Brooks Koepka has four major wins in three years, has gone 1-2-1-2 in the last four, and for this final major of the season, he's got the biggest expert in Royal Portrush on his bag.
Caddie Ricky Elliott is a Portrush boy, played himself into a scratch golfer on the Dunluce Course, and even the ferns that grow everywhere in the rough seem to nod to him in acknowledgement.
It's a happy accident for the World No 1 and an extra advantage he doesn't even seem to need.
"Every hole I just step up on and say, `you tell me what to do, you've played it more than anybody'," said Koepka.
"He knows his spots to miss it where to come in from, with different hole locations and different winds."
And at least a little of Koepka is playing to win for what it would mean to Elliott.
"There would be nothing cooler," said Brooks. "Put it this way, I don't think when he grew up that he ever thought there would be an Open Championship here.
"And to top it off, I don't think he ever thought he'd be a part of it. And to be caddying and to be able to win one here would be — he'd be a legend here, wouldn't he?
"He already is to me. But it would be cool to see him win."
Koepka doesn't flinch about crediting Elliott for a significant part of his success, believing he had found his man almost straight away when they teamed up in 2013 after the Open at Murifield, the last time Brooks missed a cut in a major.
"He's been great, he keeps it light," said Koepka. "He knows not to talk about golf while we're out there. He knows if I'm getting a little bit tense, maybe upset, angry, whatever it is, he can tell just by my walk.
"A lot of times he'll tell me to slow down, slow my walk. If I get angry, my walk just gets a little bit quicker.
"At Shinnecock (US Open) last year, I was seven-over after 25 holes and he was saying, `you're not far out of it, so get it going.'
"I kind of laughed at him and for the first time he really got serious with me and said, `No, get it going. You're not far out of it.' And I played great on the back nine, got back in the tournament and won it.
"Under pressure he knows exactly what to say at the right time, and that's what you want in a caddie. And I wouldn't want anybody else on my bag, I know that."
It must be a good life being Koepka's caddie, as the boss only seems to get his "super focus" for the majors and in between those, it's just chill.
"I just practice before the majors, regular tournaments I don't really practice," he admitted. "If you've seen me on TV those weeks, that's when I play golf.
"Wednesday before the 3M tournament (in Minnesota two weeks ago) was the first time I touched a club in, what, ten days? That happens week-in and week-out.
"Majors I like to play the week before and find a rhythm, build a rhythm. But if I don't, like this week, I get here early, and I practice.
"At The Open I get here early enough where I can get a few days in and kind of figure out a rhythm and figure out where I'm at.
"And I'm just focused. I think my focus goes up tenfold when I'm in a major, making sure everything is perfect, from grip to alignment to wind. How comfortable I feel over it. And that's what's important."
Koepka's no longer concerned with how he's perceived, as he believes what he's done speaks volumes.
"I think you always have to have a chip on your shoulder, no matter what it is. Every great athlete and every major sport always has one, for motivation.
"Over the last year and a half, I just felt like if other guys had done what I had done, it would be a bigger deal. Now that doesn't matter to me.
"Now I've got my own chip on my shoulder, for what I'm trying to accomplish. I've got my own goals and that's where I find it."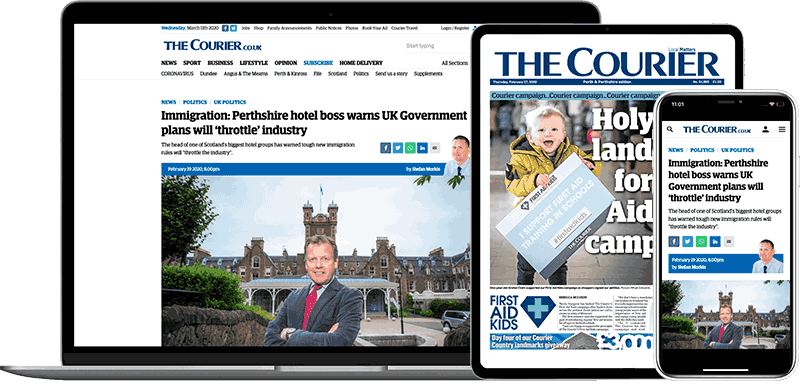 Help support quality local journalism … become a digital subscriber to The Courier
For as little as £5.99 a month you can access all of our content, including Premium articles.
Subscribe