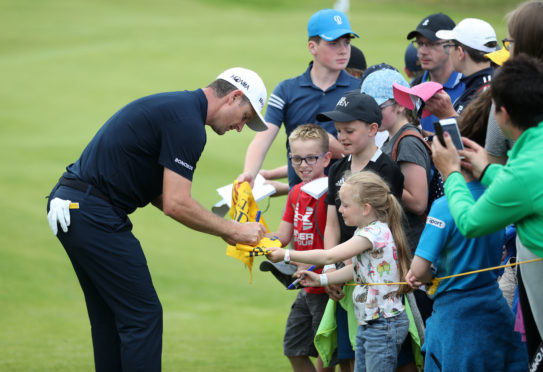 Justin Rose thinks winning both the big Opens would "be a lovely pair, no doubt" and he feels that the next major – of he can do it – will change him.
"The next one is really important for me, because it makes the next two feel possible," he said at Portrush, as he seeks to improve on his best Open performance last year of tied second at Carnoustie.
"When you're a quarter of the way there (to the career Grand Slam), looking at it, it's quite an uphill climb. But when you're halfway you're kind of at the tipping point.
"I think if you won both Opens, essentially, that's a lovely pair, no doubt."
He' snot surprised he hasn't won another major since his US Open victory in 2013, but he stil believes it will happen.
"They are hard to win, and you've seen great players not win one," he pointed out. "I'm still obviously grateful to have that major under my belt, and I've had three second-place finishes in majors since then.
"I've had a couple of opportunities, for sure. Augusta (in 2017, when he lost a play-off to Sergio Garcia) was one arm-in-the-jacket type situation. But you never skip through a career without a little bit of heartache along the way.
"I'd like maybe a couple more chances, but I've definitely given myself some looks. And if I keep doing that I know, the door will open again."
Rose takes time to come up early to the Open venues and uses the preparations to make himself feel at home, including trying the local delicacies.
"Whether it's your first or one of a very few, it does taste different up here, yeah," he said of the black stuff as served in Portrush's famous Harbour Bar. "I think the environment helps, no doubt.
"I like coming up to these places before the tournament starts. It's such a shame to come to these venues and not be able to enjoy them. When you're a professional golfer and the tournament starts, you have to stay focused, bed early, disciplined all the time.
"These preparation trips, they do feel like mini boys' trips. You have Portrush to yourself in Open Championship condition, and you get to go to the pub and have one or two.
"Who wouldn't want to do that?"
Rose is with his family this week, and his son Leo has gone cricket mad after watching the World Cup.
"He's out in the garden until the sun goes down. He says, `Dad, can you bowl a few at me?'
"It would be nice to get him to pick up a golf club instead of a cricket bat, for sure, although it's proved quite difficult, to be honest."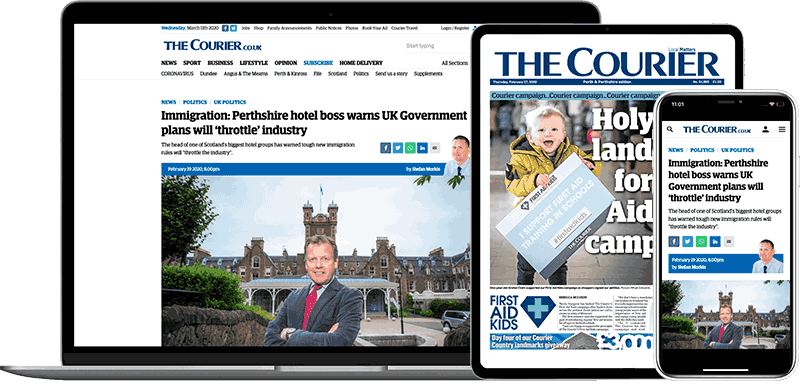 Help support quality local journalism … become a digital subscriber to The Courier
For as little as £5.99 a month you can access all of our content, including Premium articles.
Subscribe