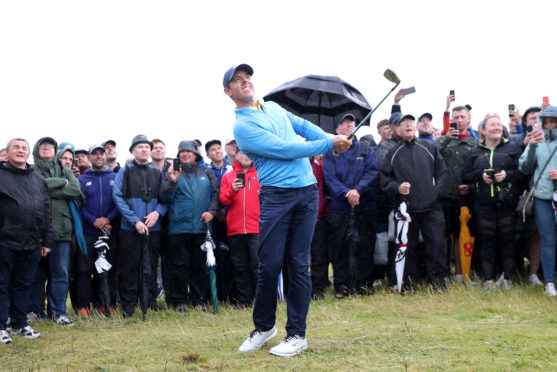 Rory McIlroy doesn't feel like a human shield for the rest of the field this week at Royal Portrush – instead he feels the focus is spread across the field.
You'd expect that prominent player of the modern era from Northern Ireland would feel the greatest burden of expectation as the Open Championship returns to a resurgent province after a 68 year gap.
But instead the 2014 Open champion and winner of three more majors, inarguably Northern Ireland's most successful sporting son, doesn't feel anything but goodwill.
"Coming in on the road yesterday and seeing the second tee, and there's Tony Finau teeing off – that felt strange to see," he said. "This course has been a big part of my upbringing and it's sort of surreal now that the Open's and these great players are here.
"I think, as well, I think it's probably easier for me this week because it's such a big tournament. There's so many of the best players in the world here, and I don't feel like I'm the centre of attention.
"I'm from Northern Ireland and I'm playing at home, but I don't see myself as that centre of attention, I guess.
"I'm here to enjoy myself. I might not  get an opportunity to play an Open Championship here again. You never know what will happen. So I'm really just treating it as a wonderful experience, I'm going to love being out there and having the crowds and having the support.
"If that can't help you, then nothing can."
McIlroy would probably lose a Mastermind specialist subject competition on Portrush to natives like Graeme McDowell and Brooks Koepka's caddie Ricky Elliott, or to adopted son and devotee Darren Clarke.
"I played here the week after the Ryder Cup just for a commercial sort of thing, I played last Saturday and then I played yesterday," he said. "That's three times in the last year, and sort of similar to what I would usually do at any other Open Championship.
"I know what I'm doing around here. The only thing I was sort of worried about was that the course is going to change, the setup for an Open might be different.
"But I got here, and it's still the same place. I was making it a little bit bigger in my head than it needed to be. There's no difference. No matter if there's grandstands around or if there's not, or if there's a lot of people or if there's not, it's the same golf course."
McIlroy believes that playing Portrush off the fairway is essential, especially if it's as wet as is forecast for the rest of the week.
"There's a lot of approach shots here that are visually a little more intimidating than they play," he said. "I'm maybe a little more comfortable doing that stuff around here than some of the other Open venues.
"When this course gets crosswinds, that's what's going to make it tough, out of the south and south west, like it's supposed to be this week. You're already hitting across a lot of fairways, sort of slight doglegs,so that makes it tough.
"The big key this is just to keep it out of the fairway bunkers and keep it out of the rough, even if you're giving yourself a little longer second shots in. The way the rough has grown over the past couple of weeks, you're not going to be able to score hitting it off line."
There's always the question of what this all means for Northern Ireland and its troubled history, but Rory wants everyone to stop worrying and smell the roses.
"This all just means that people have moved on," he said. "It's a different time, it's now a very prosperous place. I'm very fortunate that I grew up just outside Belfast and I never saw anything, I was oblivious to it.
"40 years on (from the start of the Troubles) it's such a great place, no one cares who they are, where they're from, what background they're from. You can have a great life and it doesn't matter what side of the street you come from.
"I think it speaks volumes of where the country and where the people that live here are now. We're so far past all that, and that's a wonderful thing."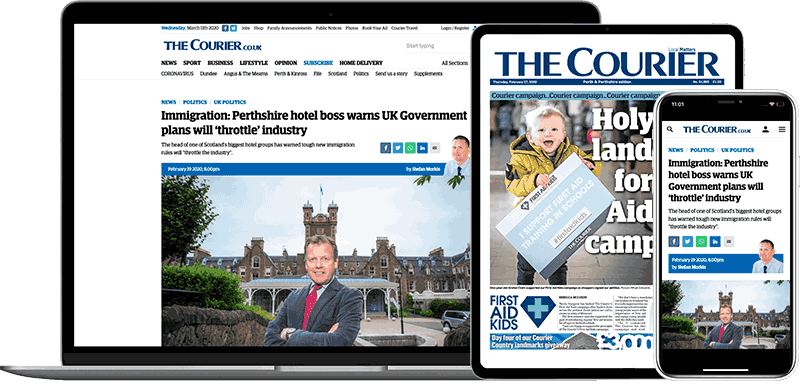 Help support quality local journalism … become a digital subscriber to The Courier
For as little as £5.99 a month you can access all of our content, including Premium articles.
Subscribe