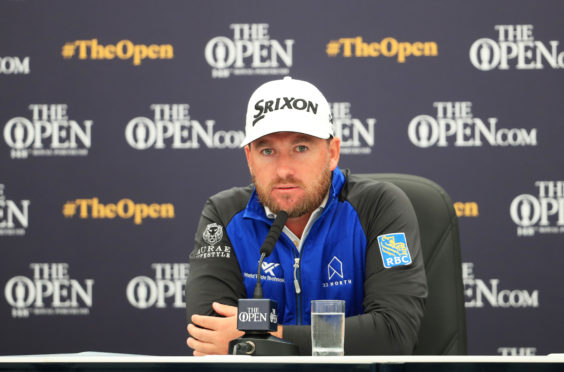 Of all the home players at Royal Portrush this week, only one of them was actually born and brought up in the town, and if he hadn't qualified for the event, he'd have had to go somewhere – anywhere – else.
"I had an RNLI charity fundraiser Monday morning, I had committed to that," said Graeme McDowell. "My mum had arranged that one, that's one of those you can't say no to.
"And then I had a couple other small commitments early in the week. And my plan (if he hadn't qualified) was to do those and get out of here, because I couldn't stand to be here, it would be too painful, too bittersweet.
"It would be too tough to watch the guys go out there and compete on this place where I kind of learned the game."
McDowell felt "amazingly proud" of his home town for finally winning back the Open, but it coincided with a dip in his personal form and it wasn't until the Canadian Open last month that he finally secured a qualifying place.
There were even suggestions that McDowell, as a former major champion having a major championship in his home town, should get a special exemption, but the R&A don't tend to do those. In the end, he rendered that meaningless and gets the chance to represent Rathmore, the artisan club that shares the links with Royal Portrush.
"I think you get more of an idea for the size and the infrastructure that goes with this tournament when it's happening in your home town," he said. "You see just how how the whole country, how the whole island is benefiting.
"I've never seen the town look so great. I expected a great welcome. I didn't really expect the buzz from the fans and just how genuinely happy and proud and excited they are to have this great golf tournament in this part of the world."
McDowell said the badgering of the R&A to get the Open back to Portrush started "as a kind of joke" between him, Darren Clarke, Rory McIlroy and the former R&A chief executive, Peter Dawson.
"The ball really started to get rolling was when Padraig (Harrington) won his three majors and then I won and Rory and Darren picked up a major each, as well, and the jokes turned kind of serious.
"Then there was the Irish Open in 2012 when we broke the European Tour attendance record. I think The R&A couldn't ignore the fact that this could be a commercial success. The jokes became very serious. It was like, We can do this, we can pull it off.
"It was amazing to play a small part in that thing. It's been a great journey and I think we're going to have an extremely successful week. And fingers crossed, we'll be back pretty soon."
And he's just relieved and thrilled to be here to play in it.
"Middle of last season, I had that conversation with myself, I said, `Hey, if you continue to play the way you're playing, this game is going to be gone a hell of a lot quicker than you thought it was going to be gone'.
"I think coming to that realisation helped me because it made me start to embrace the challenge a little bit more, enjoy the time I have left out here. I started to kind of get less frustrated and start to enjoy the act of trying to pull myself out of the hole I dug for myself.
"And it's weird, the fog started to lift a little bit. It was amazing getting that job done in Canada.
"I certainly didn't want to come home to the Irish and Scottish Open with that weight on my shoulders, trying to get into this tournament. It would have been tough.
"But now we'll never know (if he'd been able to stand being in Portrush and not playing). I'm looking forward to getting my heads down and hopefully being competitive."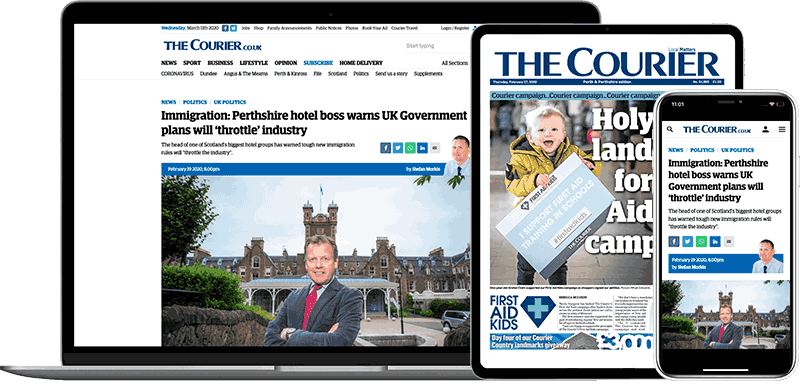 Help support quality local journalism … become a digital subscriber to The Courier
For as little as £5.99 a month you can access all of our content, including Premium articles.
Subscribe