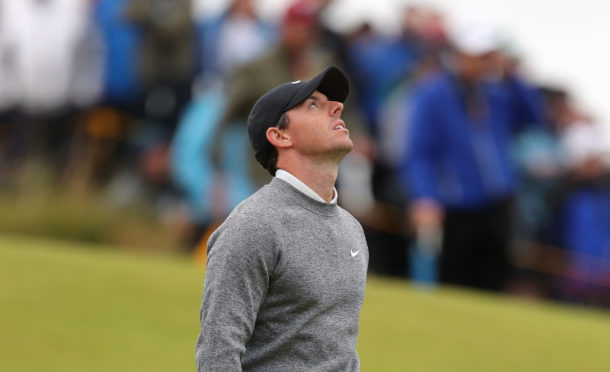 He quite properly got a heroes' welcome for a heroic effort when he came up the 18th as the clock ticked past 8pm. But there was to be no happy ending to the saga for Rory McIlroy at Royal Portrush.
Force of will from 4000 people packed in the stands didn't have the implored effect on his chip from down the left bank of the 18th green, and McIlroy fell one stroke short of making a miraculous escape from the cut in the 148th Open on his home soil.
A 65 was almost excruciating in the circumstances, and while there was really no time for any regret, Rory was as emotional as many have seen him when he came before the media.
"There's a lot of emotion," he said at the end. "Disappointment at not to be here for the weekend. Unbelievably proud of how I handled myself today coming back after what was a very challenging day yesterday.
"And just full of gratitude towards every single one of the people that followed me to the very end and were willing me on."
McIlroy didn't know quite what to expect after Thursday's 79, whether anyone would still bother to turn up for him on the first tee. But even though there often seems to be a strained relationship between the Northern Irish superstar and his native public, they were all on his side 100 per cent yesterday.
"As much as I came here at the start of the week saying I wanted to do it for me, you know, by the end of the round there today I was doing it just as much for them," he admitted.
It was a low burner to start with, just two birdies on the front nine in damp conditions didn't seem enough to get anyone stoked up.
But birdies at 10, 11 and 12 started the ride, a bunkered approach to 13 offset by a birdie putt on 14, and when he made a two at Calamity Corner, it seemed he was going to wriggle free.
But it didn't happen. A birdie putt slid by the hole at 17, and his approach to 18 went too far left. The crowd would have erupted had he holed the chip, but it never troubled the hole.
"Today was probably one of the most fun rounds of golf I've ever played," he said. "It's strange saying that standing here and having had a bit of success and won this championship before, and just to be battling to make the cut.
"I wondered whether they would think `is it just a lost cause?' But to have that many people out there following me, supporting me, cheering my name, it meant the world to me.
"I will look back on this day with nothing but fond memories and positivity."
And he admitted a re-connection with his public.
"Over the last week has been an eye-opener for me," he said. "Sometimes you're so far away and you forget about all the people that are cheering you on back home.
"And then you come and play in front of them…it definitely hit me like a ton of bricks today."
One of the Northern Irish boys, Graeme McDowell, will play on the weekend after making the cut on the mark, but Darren Clarke, double bogeyed the last, missed out by those two strokes.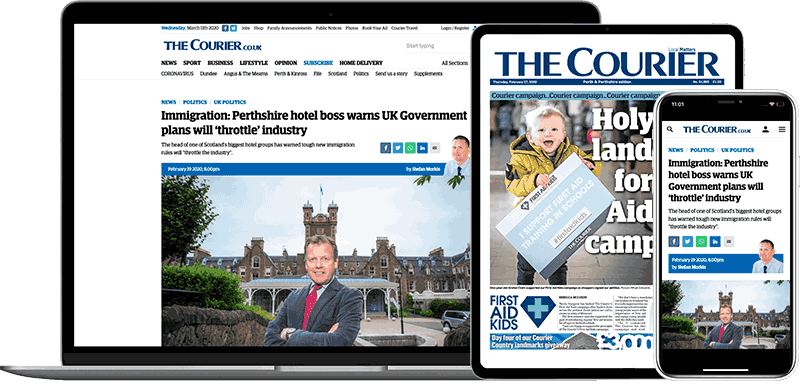 Help support quality local journalism … become a digital subscriber to The Courier
For as little as £5.99 a month you can access all of our content, including Premium articles.
Subscribe