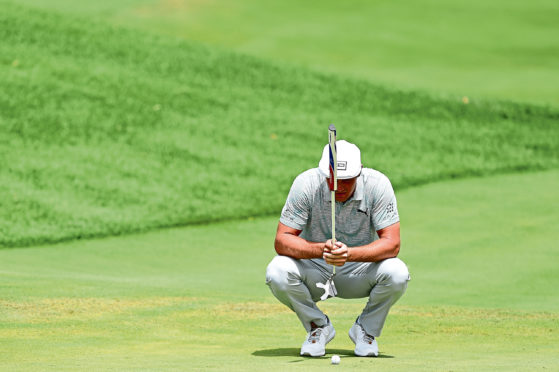 Regular readers (both of you) will know I rarely miss the chance to point out when I've been proved right about something.
Well, the latest triumph in this regard comes with the news that the PGA Tour is "exploring adjustments to our pace of pay policy" in the light of the firestorm surrounding Bryson DeChambeau's ludicrously slow antics at the Northern Trust play-off event in New Jersey at the weekend.
anyone need a nap?

here's DeChambeau pacing off a 70-yard shot which took over 3 minutes to hit (couldn't post the entire video it took so long) pic.twitter.com/7A3Azeftyu

— Eric Patterson (@EPatGolf) August 9, 2019
I'd like to think my coruscating column on this subject had a marked effect on their decision. Well, I'd like to think so, but it was published 18 months ago.
Hey, things move super slowly in the halls of PGA Tour Towers in Ponte Vedra, Florida, even slower than Bryson to lining up a ten-foot putt. I'm definitely still claiming some credit.
That column followed the most egregious example of slow play in recent times, JB Holmes taking four minutes to decide he'd lay up and settle for finishing fourth in the 2018 Farmers Insurance Open at Torrey Pines.
In comparison, Bryon's two and a half minutes to line-up a reasonably routine putt on the 8th at Liberty National on Friday was rapid. But Holmes is a bland kind of character; other than his incredibly irritating slowness, he's quite a pleasant and inoffensive sort.
Holmes, nor Kevin Na – a former poster boy for the snails who has sped up – nor any other serial slowies from recently has actually been a figure prominent enough to base a campaign upon.
Bryson, however, is something else entirely. He's one of the tour's new stars. He has an image he's cultivated – "The Scientist". A physics major at university, he's looked to find imaginative ways to bring science into his golf game.
Some of my journalistic brethren have lapped this stuff up, labelling Bryson as a new thinker in the game – probably true – or even a genius.
But let's be straight, describing Bryson as a physics genius is probably insulting to actual physicists and definitely insulting to actual geniuses.
DeChambeau went to Southern Methodist University on a golf scholarship, not because of his super smart physics brain. In addition, he checked out of his degree course early to pursue his pro golf career.
Anyway, some of the so-called science stuff might have worked, because Bryson has played very well since turning pro; but probably just as well as you'd expect from one of only five players to have won the US Amateur and the NCAA Championships in the same year. Jack Nicklaus, Phil Mickelson and Tiger Woods are three of the others.
Bryson has talked about the science stuff to anyone who has asked. He's done so with an air of "I'm definitely smarter than you" which has rubbed one or two up the wrong way.
He's definitely different, and in the super-conservative world of golf, that's enough to narrow the eyes of many people in the game and who follow it closely.
But put all that aside, and there's no denying; he's really, really slow. There are multiple examples – the Dubai Desert Classic this year, the Memorial Tournament he won last year, and several other events.
So much so that even Justin Thomas, who you may remember defended JB Holmes after Torrey Pines and was one of DeChambeau's playing partners on Friday, felt moved to say "I like Byson as a person, but he's a slow golfer".
And this weekend's examples – two of them blatant and spread across social media because the TV cameras stuck on him – were extreme even by his standards.
In addition, perhaps crucially, they came after arguably the three most prominent players of today – Tiger Woods, Rory McIlroy and Brooks Koepka – had made public comments decrying the pace of play on the PGA Tour.
It was almost as if Bryson was making a point in reply. The watching public, it has to be said, have not taken it well.
DeChambeau's defence of his position has been a embarrassing mess. He decried players not confronting him face-to-face about it, only choosing to do so to Koepka's caddie, not to Brooks, you know, "face-to-face".
He has pointed out he's nice to kids and high-fives volunteers. He has said he's the entertainment – debatable, especially when you consider the three names above criticising slow play. He's said he only takes as long as he did on the 8th on Friday "1% of the time".
Okay, Bryson, you're not that slow 100% of the time. But you're slow to some degree closer to 100% of the time than you are 1%. A lot closer.
But DeChambeau's habits are such because they've been allowed to grow like a weed by the PGA Tour's inaction. What happened with Holmes 18 months ago effectively gave Bryson the licence to be like this.
But it seems it needed a marmite character like Bryson to garner enough attention on this blight on the game for the Tour to actually act.
I'm not holding my breath on actual action against slow play. The Tour will brush it under the carpet if they can.
But Koepka, McIlroy and to lesser degree Woods are now vocal about it, and if the marquee names are on board, there's at least a chance.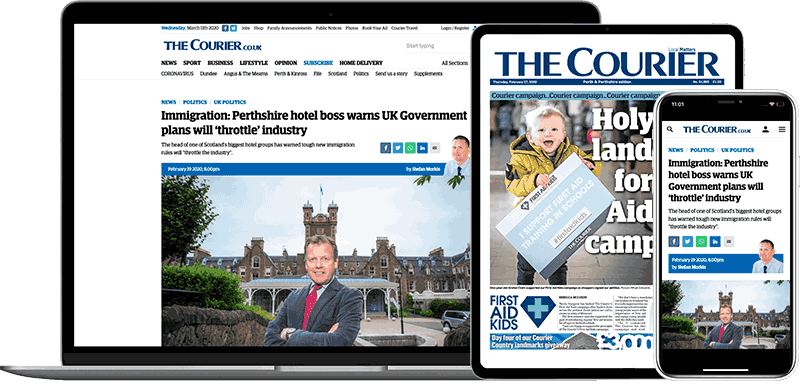 Help support quality local journalism … become a digital subscriber to The Courier
For as little as £5.99 a month you can access all of our content, including Premium articles.
Subscribe