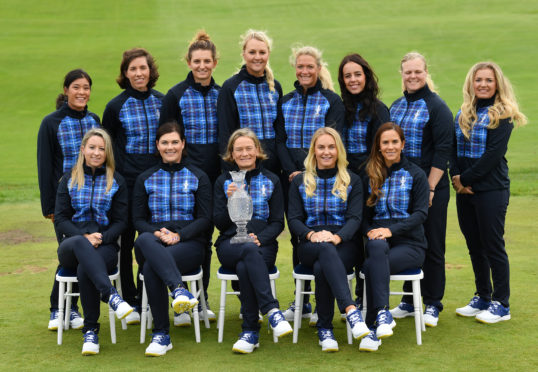 Georgia Hall was quite taken aback when told Catriona Matthew had said she would consider a Solheim Cup win as captain at Gleneagles on native soil as bigger than even her Women's British Open win.
"Wow, it must mean the most that she wants of anything in life, then," said Hall, her win in the WBO at Lytham still fairly fresh in the memory from last year.
"For me, winning here would definitely be just behind winning the British. The Solheim Cup is very, very important to me.
"I had one of the best weeks of my career, my rookie appearance. So stopping Juli (Inkster) getting the three out of three here is very important for us especially."
Hall has been hugely impressed by Matthew as captain, and feels confident Europe's prospects about a course she knows pretty well, having played the European team Championships event here with Laura Davies just a week after her Lytham win last year.
"Catriona's an incredible captain, and as players we're going to do the best for ourselves, but especially her," she said.
"Being at home is very special, to be in Scotland and obviously we'll do our best. But I think we're very confident, we've got one of the best teams we've had in a long time.
"We have the full package; we're not afraid of bad weather, we're used to playing in the wind quite a lot. We'll have the home crowd which is massive especially on the first tee all cheering for Europe. And we have a Scottish captain!"
The greens are running at around 10.5 on the stimp – not slow for Scotland at this time of year, especially given the recent rains, and a tribute to the "miracle" of the Gleneagles greens' Sub-Air system installed for the Ryder Cup in 2014, which sucks the moisture out of the putting surfaces.
That witchery, and the drainage works done at the same time five years ago, means that the PGA Centenary is ready for all kinds of weather, although the fairways are slower after such a wet summer.
But for once, the length of the PGA Centenary Course isn't an advantage for the US team, most of whom aren't huge hitters, believes Hall.
"I don't think the Americans are particularly long; you've got Lexi, but I think the others are pretty average," said Georgia. "We've got Anne (Van Dam) is very long. Suzann (Pettersen) is pretty long, and Charley (Hull). We don't have many short hitters on our team."
For both Hall and Hull, it's good to have their old junior golf friend Bronte Law now on the team with them.
"We've both known her since we were about 10, I think," said Hall. "She's a very bubbly person, always laughing.
"And she's incredibly feisty; you saw when she won on the LPGA earlier this year, she was fist bumping all week. So I think this week especially you get double the usual amount from Bronte, and it's great to have her on our team."
Hull is now a veteran of four of these matches – at just 23 – and has another important match next week as well, when she marries MMA fighter Ozzie Smith.
"I just kind of left the wedding all to him to be fair," she said. "I said what I want and I just let him deal with it all.
"This is big for me because I've played in Team Europe before but not on home soil in the UK," she added. "I told Ozzie it's more like a football match on the first tee – the crowd and everything – so you just got to go out there with a strong mindset.
"If he was a golfer I think he would be good at match play. I think for people who aren't golfers, to come watch a match play event is a lot more interesting for them."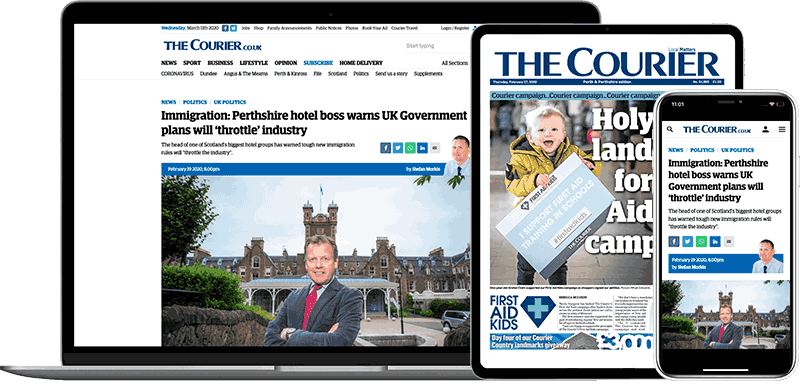 Help support quality local journalism … become a digital subscriber to The Courier
For as little as £5.99 a month you can access all of our content, including Premium articles.
Subscribe