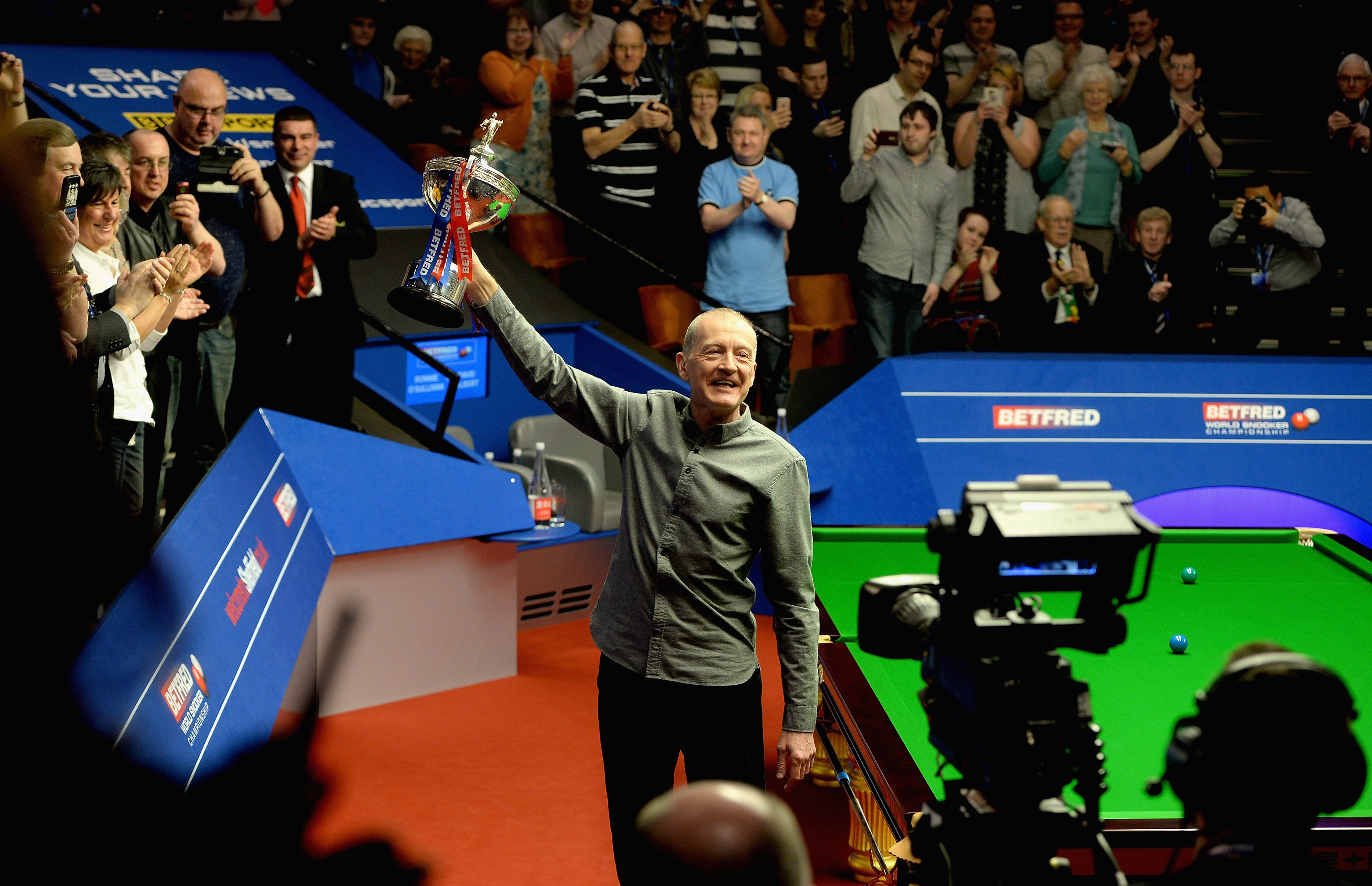 Six-time world snooker champion Steve Davis has announced his retirement.
Davis, 58, lost to Fergal O'Brien in the first round of qualifying for this year's Betfred World Championship and decided that would be his final match.
"That was my last match as a professional," Davis said on the BBC. "So I'm calling it a day.
"I phoned up Barry (Hearn, his long-time manager) and told him it was on my mind to enter the World Championship and make that the last. I said, 'Barry, I think it's time to retire from professional snooker'.
"And he said, 'Steve, you retired 10 years ago we just didn't have the heart to tell you'."
An emotional Davis took a bow in front of the Crucible crowds with the World Championship trophy on Sunday.
The death of his father, Bill, in late March came after Davis had reached his decision. Bill Davis had introduced his son to snooker.
Davis said: "It came to my mind that perhaps it was the right time to stop.
"And my father wasn't very well. So I entered, for him, this year's World Championship. He was still alive when I entered, then he passed away so I played the match against Fergal. That was the only match I ever played without him."
Davis won world titles in 1981, 1983, 1984, 1987, 1988 and 1989, but he rates his last Crucible match victory as his greatest.
He said: "My memory's not that great so the one five years ago beating John Higgins was the most amazing match I've ever played. When you're not supposed to win, then you do… I walked up from here (the Crucible) to the Winter Gardens to be interviewed and that was one amazing moment."