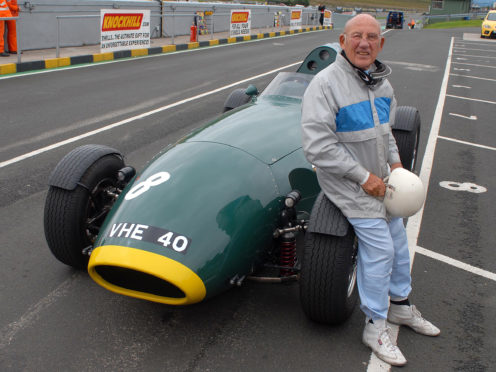 Scottish motor racing has paid its own poignant tribute to Sir Stirling Moss in the wake of the legendary sportsman's weekend passing at the age of 90.
Renowned as the greatest driver never to win a Formula One driver's world championship, Moss's outstanding ability and sportsmanship has been hailed by the chairman of the Scottish Motor Racing Club, who described the British ace as the sport's greatest all-rounder.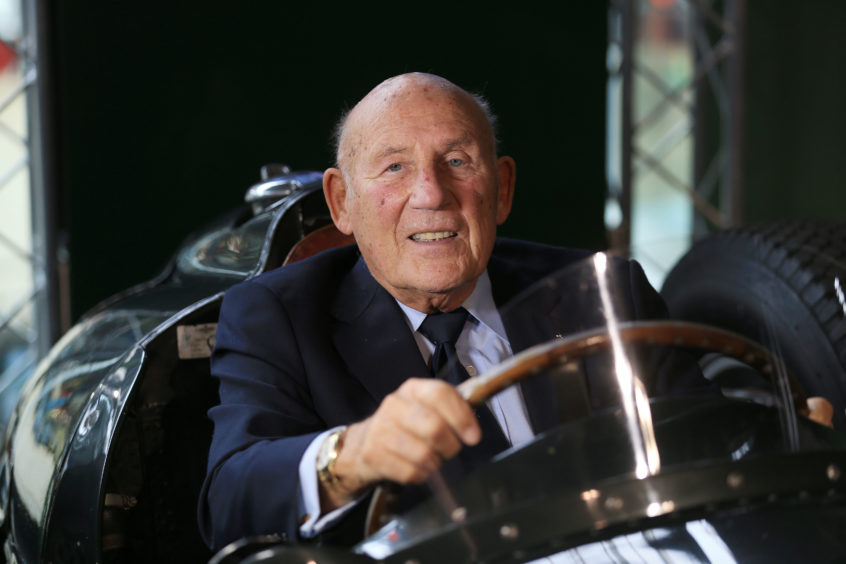 SMRC supremo Hugh McCaig said: "Stirling Moss was probably the greatest all-round racing driver until now.
"The fact that he never won the World Championship was more down to his supreme sportsmanship rather than a lack of ability."
In 1958, Moss famously backed Mike Hawthorn in an appeal against a stewards' decision at the Portugese Grand Prix in a move which gave his English rival the driver's crown by a single point – a decision Moss said he never regretted.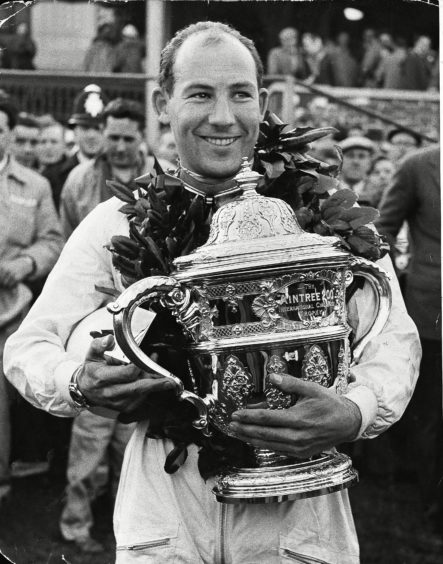 Mr McCaig added: "During his prime he was driving at the pinnacle of the sport for Mercedes and Ferrari as British marques such as Vanwall, Cooper and Lotus were emerging.
"His loyalty to Great Britain probably cost him more than one world title.
"It is unlikely that motorsport will ever see the like of this great man ever again," said Mr McCaig.
Moss competed at Ingliston circuit, near Edinburgh on the rise to fame which would bring him superstar status in the dangerous world of F1, and through road racing events including the remarkable 1955 triumph in Italy's Mille Miglia many regard as the most epic single day drive in motorsport history.
And although the opening of Scotland's national circuit at Knockhill in 1974 came well after his top-line career ended, a more recent generation of motorsport fans has been fortunate to witness his talent on track there.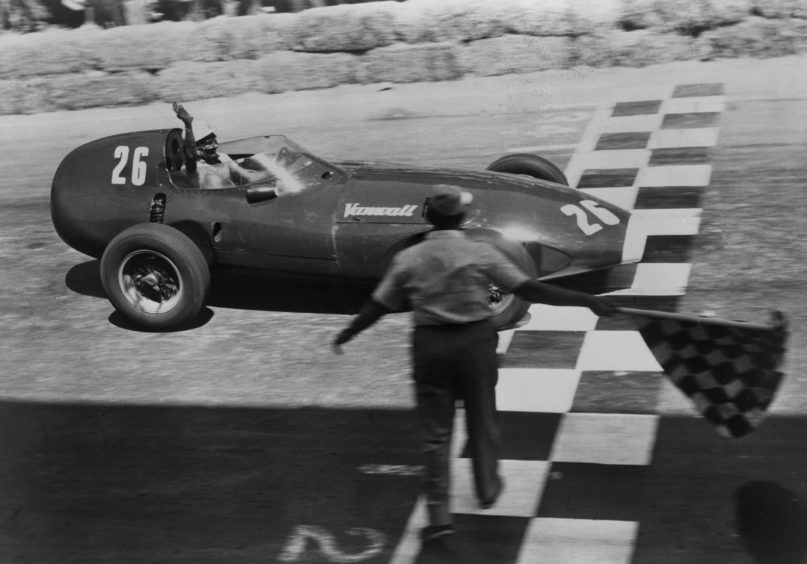 In 1997, he raced in the Scottish Formula One Festival as part of a pre-1965 grid of cars rekindling a competition heyday bearing evocative names such as Lotus, BRM, Cooper, Brabham, Lola and Elva.
Of the Scottish motor racing cognoscenti, Moss said: "The fans in Scotland are very enthusiastic and certainly love their motorsport. Scotland has produced some of the world's greatest racing drivers".
Moss, who only officially retired from racing in 2011 at the age of 81, then returned to the Fife circuit a decade later for the Classic SpeedFair in the summer of 2007 when he got behind the wheel of a replica Vanwall, one of more than 80 cars he raced during a stellar career.
His appearance capped a memorable weekend for fans of racing on two and four wheels which also featured a tribute to Scottish motorcycle racer Bob MacIntyre, the first man to record a 100mph average lap speed around the Isle of Man TT course.