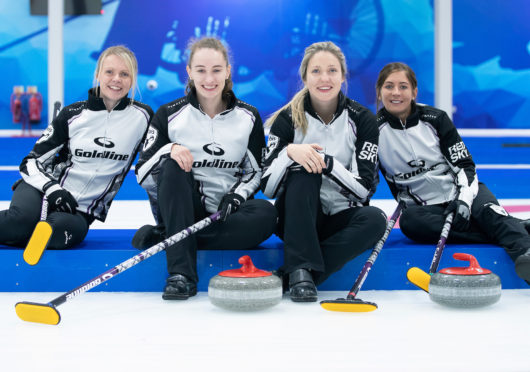 Eve Muirhead will go into the new season with an unchanged line-up after British Curling confirmed their podium teams for 2020/21.
The former world champion and Olympic medallist and her three team-mates, Lauren Gray, Jen Dodds and Vicky Wright, have been rewarded for their consistency last season with the highest level of UK Sport funding.
The Beijing Olympics are in 2022, when the Perthshire athlete will seek to join a small group of British sportswomen and men who have won multiple winter Games medals.
Last season Team Muirhead secured European silver but were denied the chance to go for gold in the Worlds when Covid-19 forced the event's cancellation.
By winning the Scottish Championships, the Oakville Fall Classic in Ontario and the Perth Masters, they had already shown that they were far ahead of their domestic rivals and back at the top of the world game following Eve's comeback from hip surgery.
"With a new combination we really hit the ground running from the get go and it was disappointing that it ended at what was a really crucial time for us," she said.
"We had prepared really well for the Worlds and we felt that we had the chance to show our capability taken away from us, although of course we know it was without doubt the right decision.
"We want to build on last year and it was good to get the call that we were selected as the podium team for the season ahead.
"It takes a lot of hard work to be the top women's team in Scotland and that is why it is important to have the back up and support from the programme and UK Sport. That will really help us be in the best shape we can be and gives us the best chance of reaching our goal of getting to Beijing in 2022."
Eve, who turned 30 during the coronavirus lockdown, is using the hiatus to her advantage as best she can.
"On a personal level this is probably the longest spell away from the ice since rehab and it has enabled me to really focus on lots of additional strength work and I think I will get a lot of benefit from this enforced break and what I have been able to achieve during this period," the Blair Atholl curler explained.
"Without doubt there are everyday challenges for everyone in this situation and I think as a team this is probably the biggest one we have had to face together.
"However we are dealing with it the best we can and we have a solid cohesive unit which achieved some good results last season and it is going to be exciting to get that going again. When the new season starts we will see how far we can go."
Meanwhile, five-time Scottish Mixed Doubles champion Gina Aitken will switch focus and joins the women's podium potential team for the season ahead.
Former Scottish champion skip Sophie Jackson has been omitted from the programme, as has Naomi Brown. Perth's Mili Smith and Sophie Sinclair will now team-up with Aitken and Rebecca Morrison, in a new-look line-up.
Scottish champions Team Mouat have been confirmed as the men's podium team. Duncan Menzies of Arbroath is in the podium potential quartet, skipped by Ross Paterson.
British Curling's Executive Performance Director Nigel Holl said: "We enter the final two years of the cycle leading into the Winter Olympics in Beijing in 2022 with real positivity and optimism.
"The athletes we are announcing today have every opportunity to qualify and represent Scotland and Great Britain at European, World, and Olympic level and when they do, they will be as prepared as well as they possibly can be.
"There are real uncertainties with regards to the shape of the season ahead, but I know that these teams, together with the staff at British Curling will adapt and flex to ensure we achieve our collective goals."
EVE MUIRHEAD: Aura in sport is a powerful weapon – and Michael Jordan definitely had it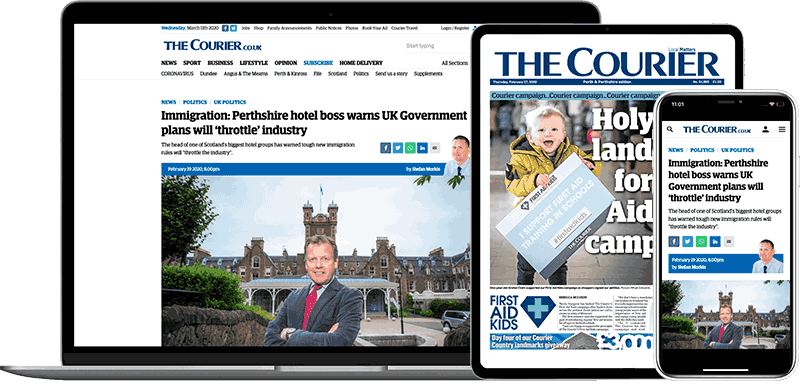 Help support quality local journalism … become a digital subscriber to The Courier
For as little as £5.99 a month you can access all of our content, including Premium articles.
Subscribe