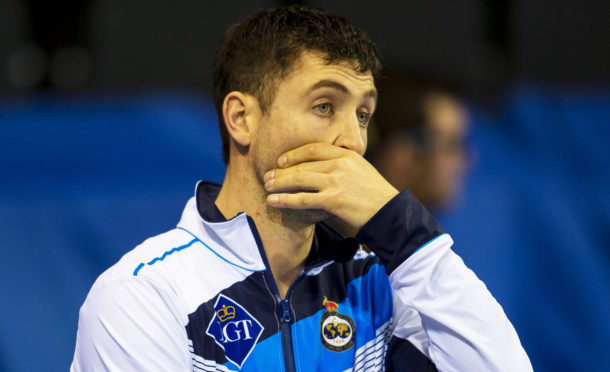 Marrying old-school tradition with elite performance and achievement has been a battle for many sports that have struggled to move from the amateur to the professional world.
Curling in Britain has been no exception.
In fact, you could make a case to say it is THE sport in this country that has found it the hardest.
With one decision and one press release, British Curling have effectively sent out the message that it's a balancing act they are no longer willing to try and pull off.
They've gone all-in.
Anybody who knows the sport would tell you that the Muirhead brothers (Glen and Thomas) and the Smiths (Kyle and Cammy) are currently the second best men's rink in the country after Team Mouat.
If they were full-time curlers they would even have a shot at proving themselves to be the very best. It's only two years ago that they were narrowly missing out on an Olympic medal in PyeongChang, afterall.
British Curling are going down a road that divides opinion – they want athletes on their programme who don't have other jobs.
It's a perfectly legitimate strategy (albeit one I don't think is necessary given the shallow talent pool in Scotland).
But for Nigel Holl to say that Teams Whyte and Bryce have become the "closest challengers" to the top-funded teams does not bear scrutiny.
Since becoming the executive performance director of British Curling less than a year ago he either hasn't been paying close enough attention – Team Muirhead have been national runners-up to Team Mouat in the last two years – or he has been listening to the wrong people.
Holl should have told it like it is – he and national head coach David Murdoch want full-time curlers under their management, plain and simple.
The real disappointment of this announcement, however, isn't actually the decision or the policy.
It's the fact that in the words (over 300 of them) Holl spoke about the athletes who are now on the official programme, some of whom will hopefully bring back medals from future Olympic Games, none were found to thank and pay tribute to four young men who have represented their sport and country with distinction.
Whether it's the amateur or the professional world, that shouldn't be too much to ask.
British Curling confirm Perthshire Olympians have been axed from elite programme