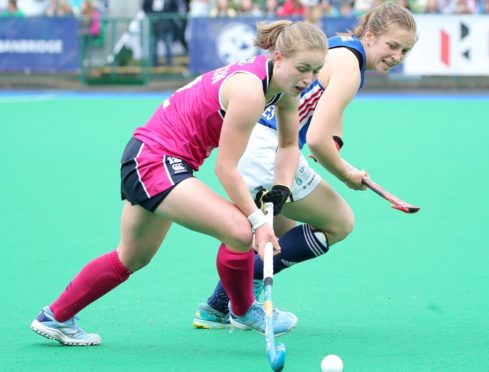 Three times Vikki Bunce tried to make it to the Olympics. Three times she fell just short.
The best Tayside hockey player of her generation, and one of Scotland's finest, achieved many things in her chosen sport but the biggest dream was the one that proved agonisingly elusive. It certainly wasn't for the lack of trying, though.
In the build-up to Athens 2002, Vikki was a non-travelling reserve for the qualifiers which Britain failed to negotiate.
Four years later, the GB women were in Beijing but her journey had ended when the squad was trimmed.
London 2012 was the last chance. However, by the time Vikki was named as the final player in the elite centralised programme, she was trying to balance motherhood with being a full-time athlete flying up and down the country.
The knowledge and experience she amassed won't be going to waste, mind you. The retired and decorated international has a Dundee protégé to help get to Tokyo.
Charlotte Watson couldn't have wished for a better mentor starting out at Dundee Wanderers and she couldn't wish for a better mentor now she is establishing herself at the very top of the sport.
"Vikki has definitely been the biggest influence for me in hockey," said Charlotte. "Coach, mentor, friend – it's been a bit of everything. We know each other very well.
"I can remember when I first came into the Wanderers team at 14 she used to get on at me a lot because she knew how good I could be and how much I would need to push myself to get there.
"I was definitely a bit lazy back then and she was trying to get that out of me.
"She's pretty much been coaching me and playing with me since I was 14. It's been about eight years.
"I'd been at Wanderers since I was five but you have to wait until you're 14 before you can play in the National League. That was when I joined the first team and that was when Vikki came back to Dundee after being involved in the centralised programme with Britain.
"We're really good pals. It's great to have her there to speak to for advice. She's definitely been rooting for me since I got called up for Britain. She's been really helpful when I've ever needed to ask anything."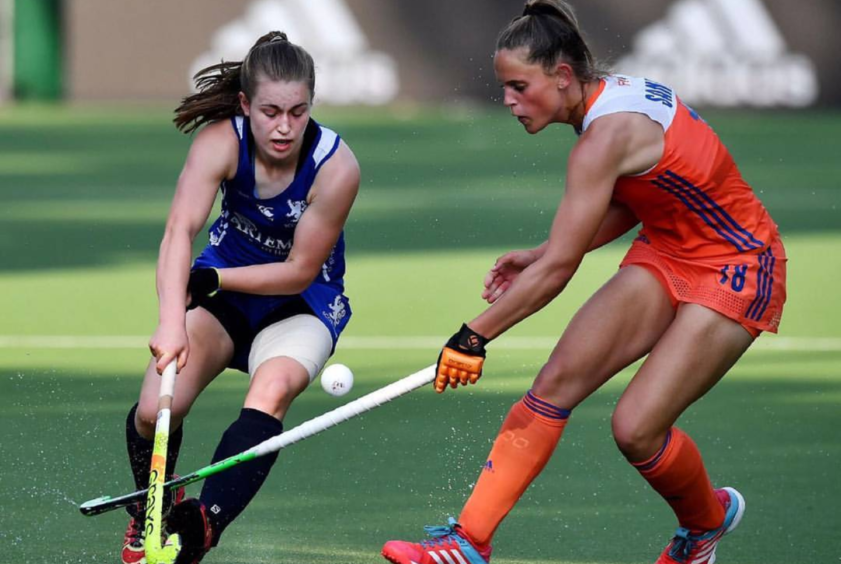 It's coming up for the first anniversary of Charlotte's first GB cap. Having played over 60 times for Scotland by the age of 21, it was a natural progression rather than too much, too young.
There is no such thing as permanence when you reach that level but she has every right to think of herself as an integral part of the GB player pool.
"Things have been going well," said Charlotte. "Pre-lockdown we had a trip to Australia and New Zealand for the international pro-league.
"We've got about 25 in the GB squad. For the Olympics that will get cut down to 16, with a couple of travelling reserves. There were 19 who flew out for the pro-league and I played all the games. Some people didn't, so that has to be promising."
When you're 22, waiting another year for the Olympics to come round doesn't feel like too much of a chore.
"I'd like to think that I had a decent chance of making the cut if the Games had been this summer," said Charlotte, who would have found out this month if she'd been selected for Japan had there not been a 12-month coronavirus postponement.
"I don't think they brought me into the squad just to make up the numbers.
"Between September and December I was still getting used to it all but after the Christmas break I was getting comfortable.
"Another year certainly won't hurt my chances."
If you were a footballer, male or female, getting called up for your country wouldn't bring with it the life upheaval that is the lot of a young Scottish hockey player. For Charlotte it has meant finding a new home, new club and maybe a new university.
"During my three-week British trial last September, one of the girls asked me if I'd thought about clubs if I did get in," she recalled. "The honest answer was 'no'.
"I wanted to be at a club where there weren't a lot of other GB girls so it felt different. I ended up choosing Holcombe (in Kent). At that point there was only another one. Now there are three of us which isn't too many.
"I was due to start my fourth year at Dundee Uni when I got into the GB squad after my trial.
"So I put my studies (accountancy and finance) on hold, with the plan of going back this September. That won't be happening now.
"I don't want to leave it too long to finish my degree. I might switch uni and see if I can go part-time or somewhere that does online teaching.
"There's quite a lot of free time between hockey training and games."
There is even more of it during a lockdown, of course. Charlotte has moved on from juggling to improving her Spanish.
"I learned to juggle from one of the other hockey girls," she said. "You get bored on trips abroad. I'm actually pretty good at it now. Tennis balls, hockey balls, apples, whatever – I've mastered three so far. I've not got to four yet – maybe by the end of lockdown.
"I'm trying to learn Spanish. I bought a Nintendo Switch for all the travelling  we do which was handy for a while but after week six I was starting to get bored of it a bit.
"I regret dropping Spanish at high school so this is a good chance to get back into it."
Female hockey players from Tayside enjoyed a golden eight years of OIympic achievement at the end of the last millennium and the start of this one. Alison Ramsay and Sue Fraser won bronze in Barcelona in 1992 and Pauline Stott competed in two Games, Atlanta '96 and Sydney 2000, captaining Britain in the latter (still the only Scot to do so).
Charlotte is in a fantastic position to join that elite group when the reset button is pressed on the battle for Tokyo selection and the GB squad return to their Bisham Abbey training base.
"When we come back I need to make sure I'm different to the other players in my position and add things to my repertoire," she said.
"From the British development set-up to the senior one, I've been involved for a while now. Hopefully I'll keep improving and establish myself even more."