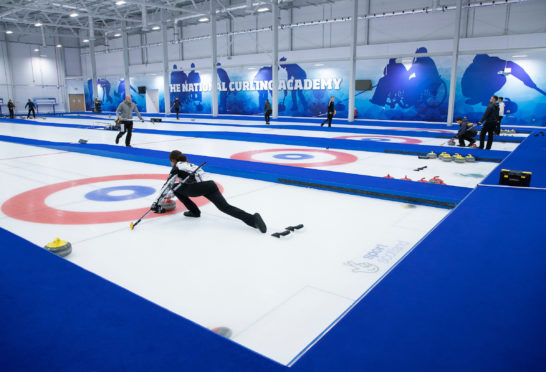 New equipment has been installed at the National Curling Academy in Stirling to give Eve Muirhead and the rest of Scotland's Winter Olympic hopefuls the best chance of overcoming coronavirus obstacles and qualifying for the Beijing Games in 2022.
The 2020/21 season, which is due to start at the end of this month in Switzerland, will be the only opportunity for curlers to secure their country's place in China after Covid-19 forced the late cancellation of this year's World Championships.
The return of the elite athletes to training has been delayed due to new health and safety guidance, which has required alterations to the air handling plant at the purpose-built venue at The Peak, managed by Active Stirling.
If this season goes badly, Team GB's representation in the men's, women's and mixed competitions at the Olympics could be in jeopardy.
With increased emphasis on the need to ensure the nation's top curlers are match-ready as soon as the first event on the curling calendar is given the green light, Courier Sport understands that around £50,000 has been spent on upgrading the NCA.
Support from UK Sport and Active Stirling has helped finance the installation of new equipment, meaning 100% fresh air will fill the building, rather than re-circulated air, in accordance with new guidelines.
Training sessions, which started yesterday, will also be different for the immediate future, with limited numbers and social distancing in place within the facility.
British Curling's Executive Performance Director, Nigel Holl, said: "Like many governing bodies, we have had to find solutions to a number of challenges to ensure we provide the best duty of care to our athletes as they return to on-ice training.
"A significant additional investment has been made with the support of UK Sport and without that, along with the extremely proactive support of Active Stirling, Stirling Council, sportscotland and the Scottish Government, we would not be in this position today.
"We are extremely grateful to all our partners whose collaboration, co-ordinated planning and unswerving commitment to British Curling has seen us achieve effective solutions in pretty tight timelines. Working in partnership in this way is key to ensuring that our athletes are given the best chance of remaining highly competitive on the international stage."
During lockdown British Curling's programme athletes followed adapted training routines to be best prepared for their return to ice.
Holl added: "We may have lost three weeks on-ice, since the players would normally have returned to training in mid-July, but they have been following closely monitored training schedules to ensure that they are in peak condition when they do get back ahead of a vital season.
"Every single team knows the clock is ticking and with Beijing now firmly in our sights, they will all be competing fiercely to prove that they deserve that opportunity, so it is great to be getting back on ice again after such a prolonged spell away from it.
"I would like to pay particular credit to the athletes with how they have adapted and dealt with the unique circumstances they have been faced with. It will still be different as we return to the ice, but I am confident that as time progresses we will move towards a more normal training and competition environment."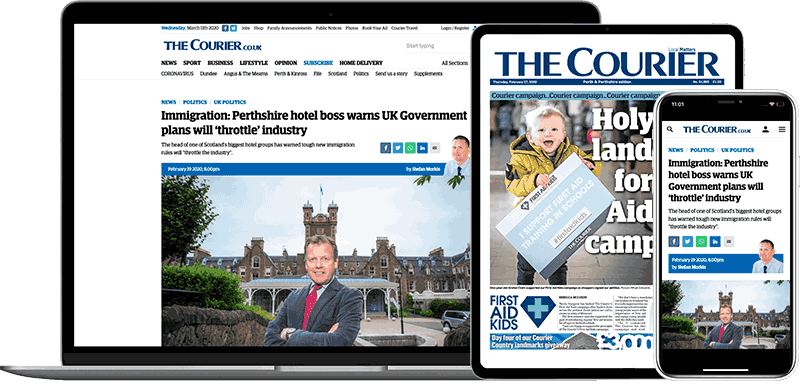 Help support quality local journalism … become a digital subscriber to The Courier
For as little as £5.99 a month you can access all of our content, including Premium articles.
Subscribe