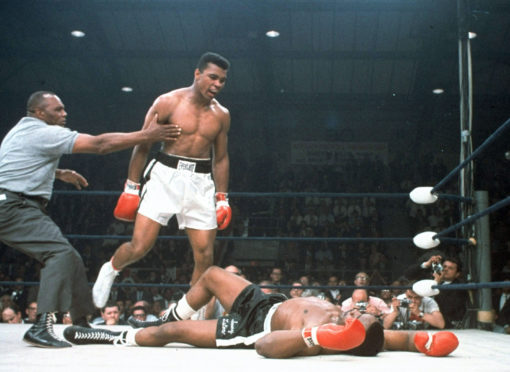 Top-flight football and competitive golf and tennis are back after the coronavirus shutdown, with rugby's restart just two months away.
In a series of Q&As to mark the return of the action, Courier Sport's writers – today it's Ian Roache – lift the lid on their idols, favourite events and sporting pet hates.
First sporting hero:
First, last and the greatest – Muhammad Ali.
Favourite sporting event you've attended or covered:
The Zidane Champions' League final in 2002 at Hampden. I loved Zizou and it was a privilege to cover his stunning winning goal for Real Madrid in their victory over Bayer Leverkusen. I even got to ask the great man about it in the post-match press conference, which I do mention now and again…
Sportsman or sportswoman you were blown away by when you watched them live:
It's a close-run thing between Gareth Bale's destruction of Scotland in a Welsh shirt down in Cardiff, a virtuoso Hampden performance from Eden Hazard for Belgium at Hampden and football God Lionel Messi's appearance at Tannadice. Messi just gets the nod.
What other athletes do you enjoy watching today?
I was born in New Zealand so have an interest in the All Blacks rugby team, apart from when they are throwing away World Cups. My favourite sport apart from football, though, is boxing and I had the privilege a few years back of interviewing the great Dick McTaggart – a real thrill for any Dundonian. I know he's not everybody's cup of tea but Tyson Fury was brilliant in his last fight and I would relish a Fury v Anthony Joshua unification battle.
Favourite sports pundit:
It changes over time but my current one would be Graeme Souness.
What do you like about Scottish football?
It sounds a bit cheesy but I like the people. I have met hundreds (maybe thousands) of staff, players and managers over my long career and most have been very likeable and friendly. The best days in the job – although not common now in these more access-restricted times – were those spent chatting off the record with the likes of Paul Sturrock, Paul Hegarty, Jim Duffy and Jocky Scott.
What infuriates you about Scottish football?
The dominance of Rangers and Celtic since the good, old days of the 1980s, when Dundee United and Aberdeen led the way.
What was the sporting event you wished you had witnessed?
The Rumble in the Jungle.
Favourite Courier Country moment:
United's first Scottish Cup win in 1994. Let's just say I had been to a few finals before that one…
Best sports book, film or documentary you've read or watched:
When We Were Kings – the documentary film of Ali's fight against George Foreman.
THE WRITER'S STORY, ERIC NICOLSON: Idolising Kenny Dalglish, favourite Courier country moments and why nothing written or filmed will ever come close to Living with Lions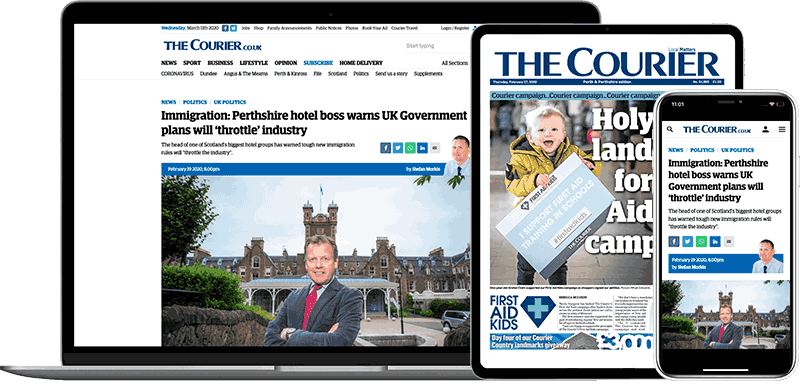 Help support quality local journalism … become a digital subscriber to The Courier
For as little as £5.99 a month you can access all of our content, including Premium articles.
Subscribe